Almost 5 month on since the release of the PS5, it's disappointing to see that the software is still somewhat unstable. Sony has released five firmware updates for the console in as many months as the console has been available, but the dredded CE-108262-9 error is still being encountered by gamers.
Although the error is less frequent now, it can still cause your PS5 to crash and shut off. And the CE-108262-9 error page on the PlayStation website isn't much help is resolving the problem. Some specific fixes have been provided in the past, but the problem still persists across other games and even just navigating the PS5 menus.
We most recently encountered the issue over the long Easter weekend while putting the PS5 in to Rest Mode. We were playing Days Gone (PS4), and put the PS5 into Rest Mode (while leaving the console on the Home screen). Unfortunately, rather than going into Rest Mode, the console crashed in the process.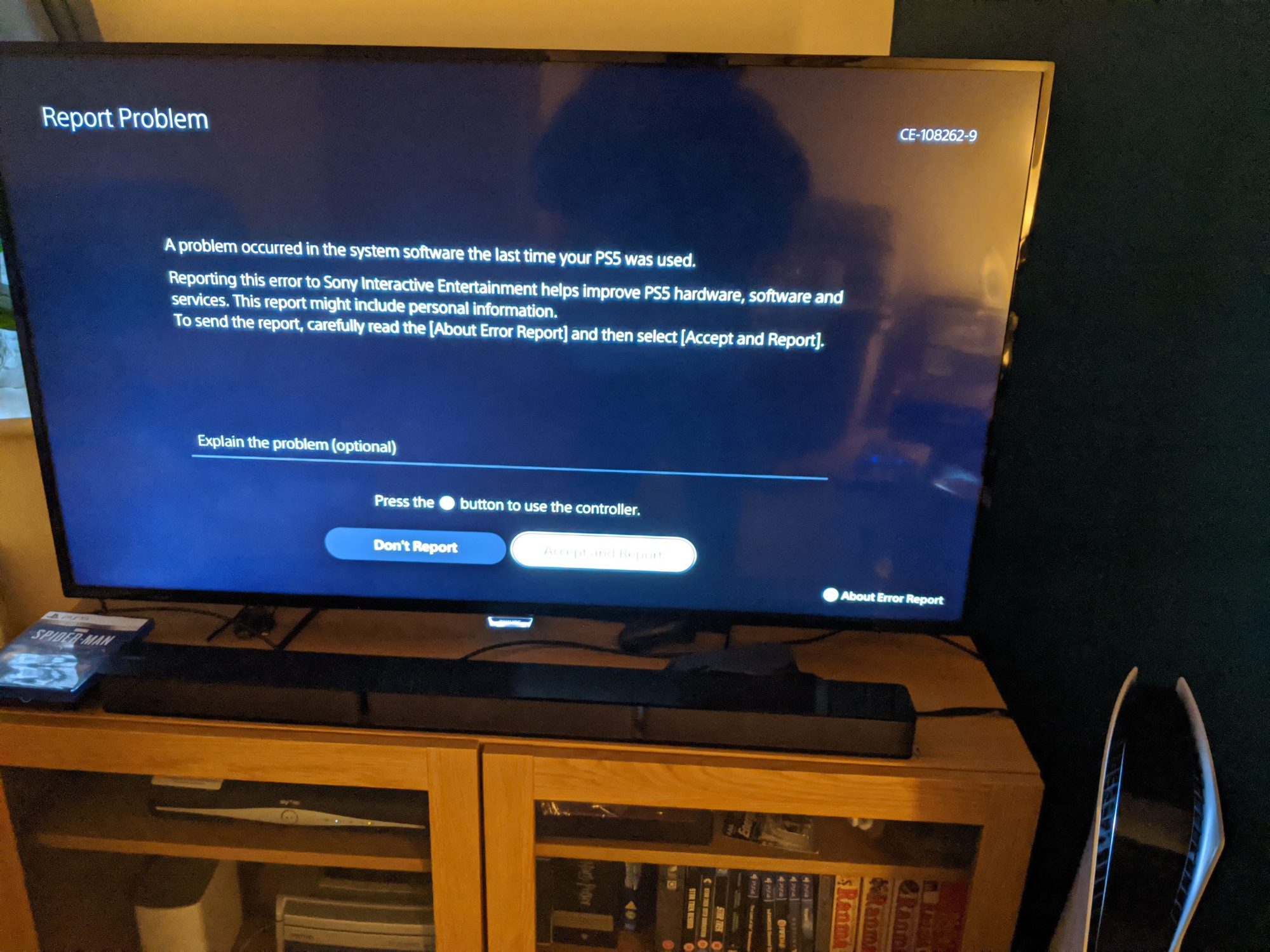 It took a few minutes before we were able to start up the console again (by using the power button, as the controller was unresponsive). After a scan of the hard drive for errors by the system, the console thankfully booted up again. Not everyone has been so lucky, however, as there have been reports of this error bricking consoles.
Although the recent occurrence of this issue for us was related to Rest Mode, it's generally safe to use Rest Mode. There was a issue in the past that was causing console to crash in Rest Mode, but this has been largely resolved in PS5 Firmware v20.02-02.25.00.