A new firmware update for the PS5 has been released, updating the console to v20.02-02.30.00. Along with the usual improvements to system performance, this new update improves connection stability with some Wi-fi routers and other fixes.
You can find the official release notes for the update below, which also includes improvements to text input for some PS4 games. Let's hope this update reduced (or even eliminates) some of the crashes that have been affecting the PS5 since launch.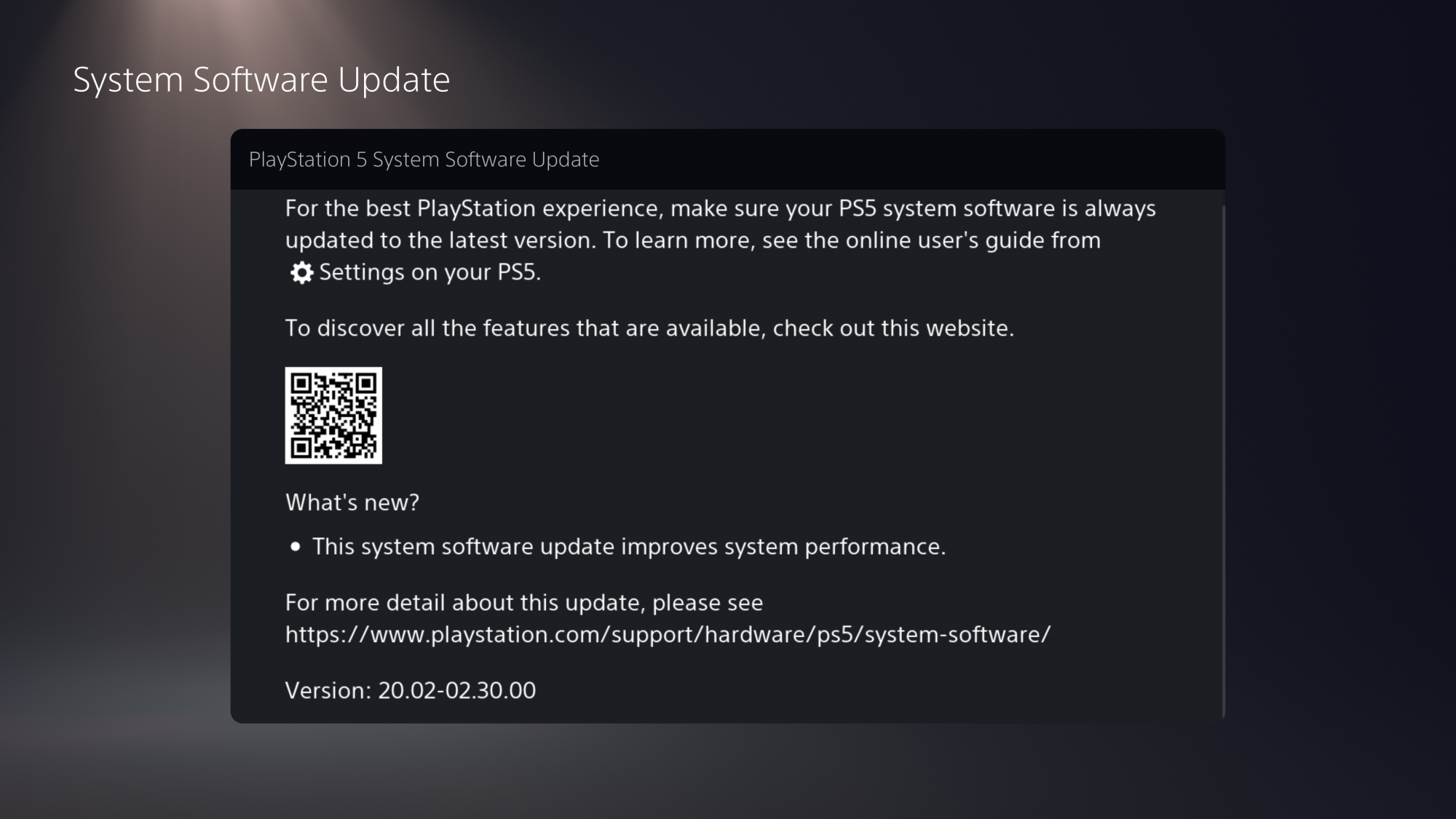 Version 20.02-02.30.00
This system software update improves system performance.
Resolved an issue where data transfers and downloads were cancelled when trying to download content while a data transfer from a PS4 is in progress.
Some issues that were causing errors during text input in some PS4 games have been resolved.
The connection stability has been improved for some Wi-Fi routers.