Sony have rolled out another firmware update for the PS5 fixing some of the bugs affecting the system since it launched earlier this month. The new update improves system performance and also fixes issues with the front USB ports not working in Rest Mode.
The new firmware updates the system software to version v20.02-02.26.00 (or v2.26 for short). The update is now ready to download, and may have already been installed on your system (if you've been using Rest Mode with auto-updates turned on). You can see the complete changelog below.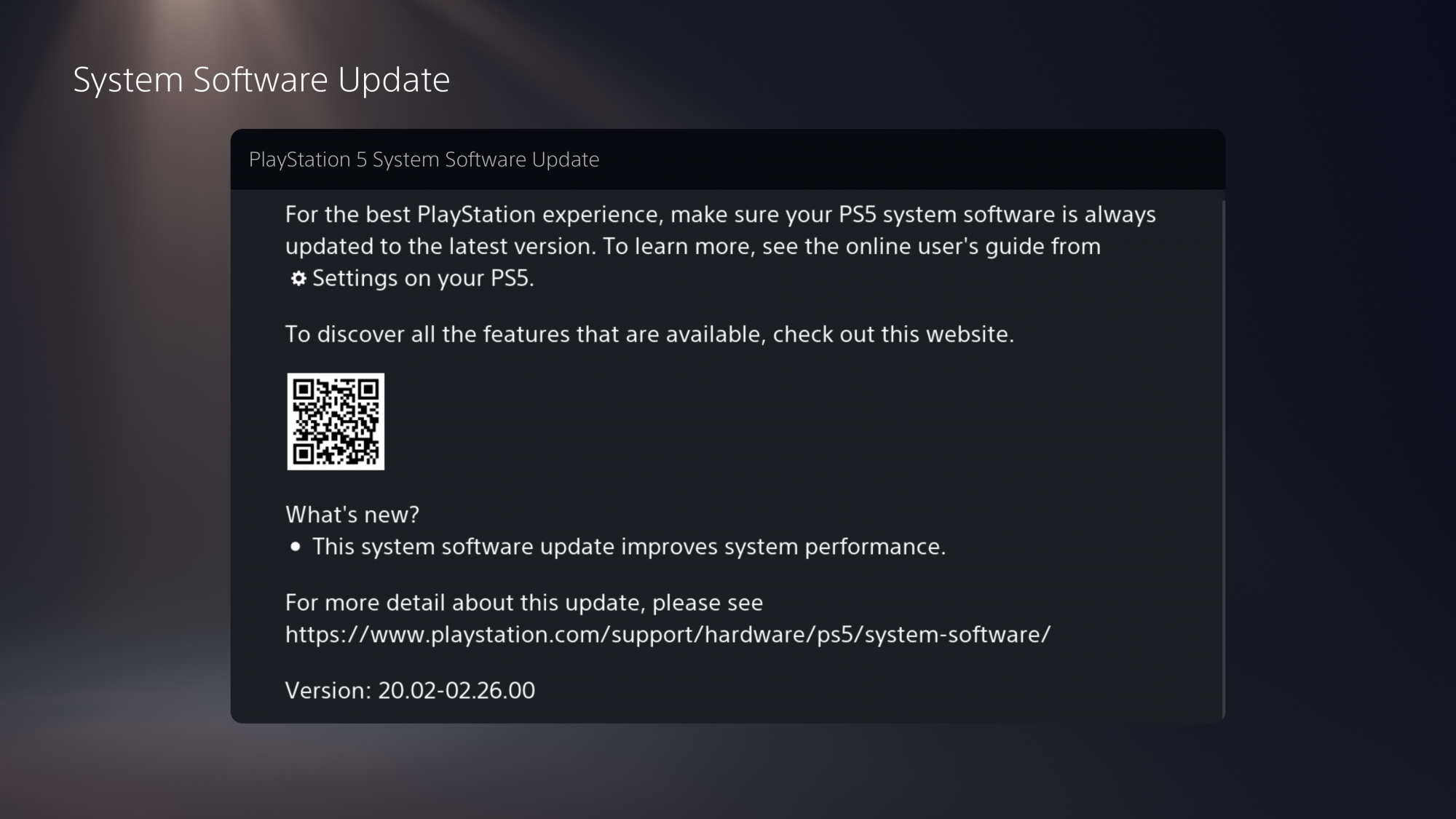 Official Changelog
This system software update improves system performance.
An issue where installed disc versions of games were sometimes deleted was resolved.
An issue that prevented the PS5 wireless controller from being charged while in rest mode when connected to the PS5's front side USB Type-A port using the USB cable included with some PS5 consoles was resolved.