Last week, Sony revealed the first look at the PS5's new User Interface (UI) in a 12-minute video, which was packed full of lots of new features and improvements. One of the new features is unlockable in-game items linked to Trophies.
In the UI reveal video, the cards for launch title Destruction AllStars shows that unlocking the bronze title "Rookie" also unlock the profile banner in-game item. The same is true for the gold trophy "Wreckognised", which will unlock a Profile Avatar.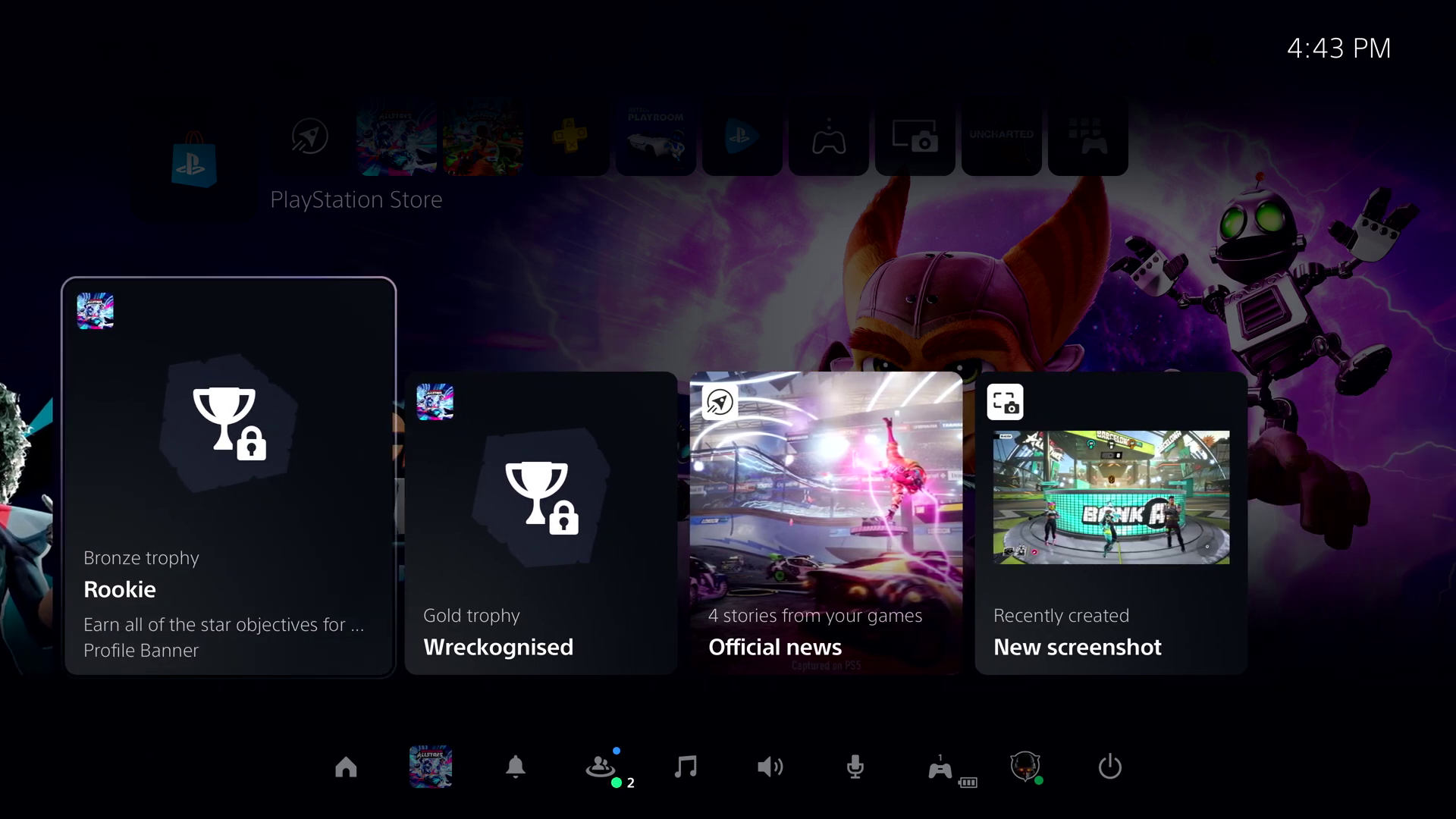 It's unclear if all the rewards will be in-game items or ones that can also be used on the PlayStation Network. In the above examples, the profile banner and profile avatar are also part of the PSN Profile.
The new feature was first pointed out by Twitter user Tidux:
It remains to be seen how widely implemented this feature will be, just like the new PlayStation Plus benefit of in-game help and videos. While these are all great features for gamers, it does add a extra burden on developers to implement.