Yesterday, Sony revealed the first look at the PS5's User Interface (UI), which has been built from the ground up. The 12-minute video revealed much of the features of the new system software, but there is still a lot more to be revealed. We take a look at what we've learned so far, and what is still unconfirmed.
This complete guide shows you just some of the new and innovative features the PS5 has to offer, including the new Home screen, the Control Center, the Create button features and more. The entire UI is 4K native resolution with HDR support, which is a huge plus.
Home Screen
The PS5's home screen has been completely redesigned
Games will be separated from Media apps (e.g. YouTube, Netflix, Disney+) using tabs (screenshot below shows the tabs on the top left)
Games will have their own "Hub", that will let you see news, trophy progress, DLC, and cards from the game (more on Cards further down).
New "Explore" option will let players see official news and info from games you follow in a single screen. This won't be available for all at launch.
PlayStation Store is completely integrated into the PS5 instead of a App. The Store will let you purchase PS5 and backwards compatible PS4 games.
Unconfirmed: The PS4 supports Folders to help organise games, but this feature wasn't visible or mentioned in the video. We're hoping this feature is available at launch on the PS5.
Unconfirmed: The Explore options looks to replace the PS4's "What's New" section, which shows activity from friends and players you follow.
Unconfirmed: Themes are likely to be supported on the PS5, just like the PS4.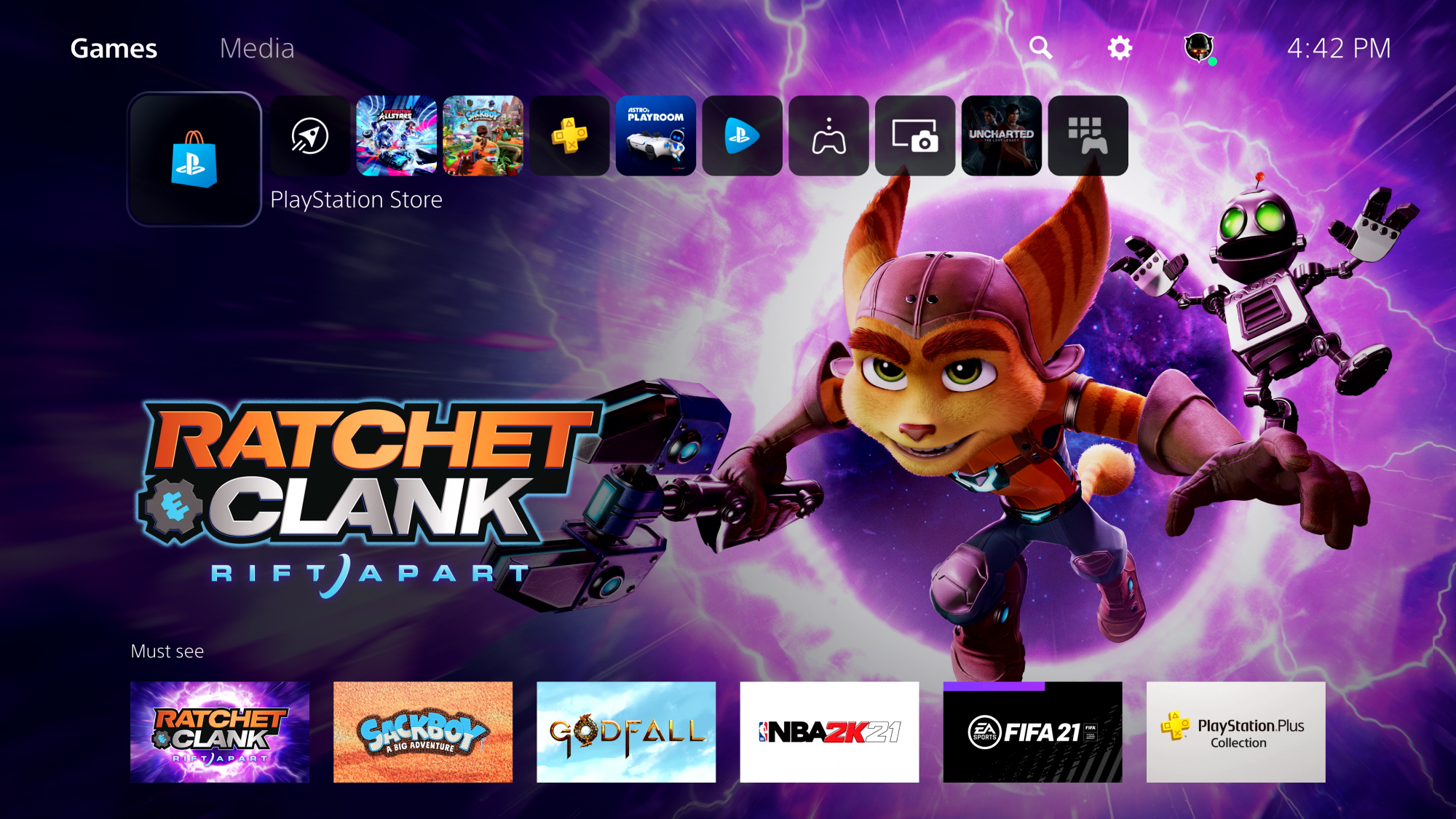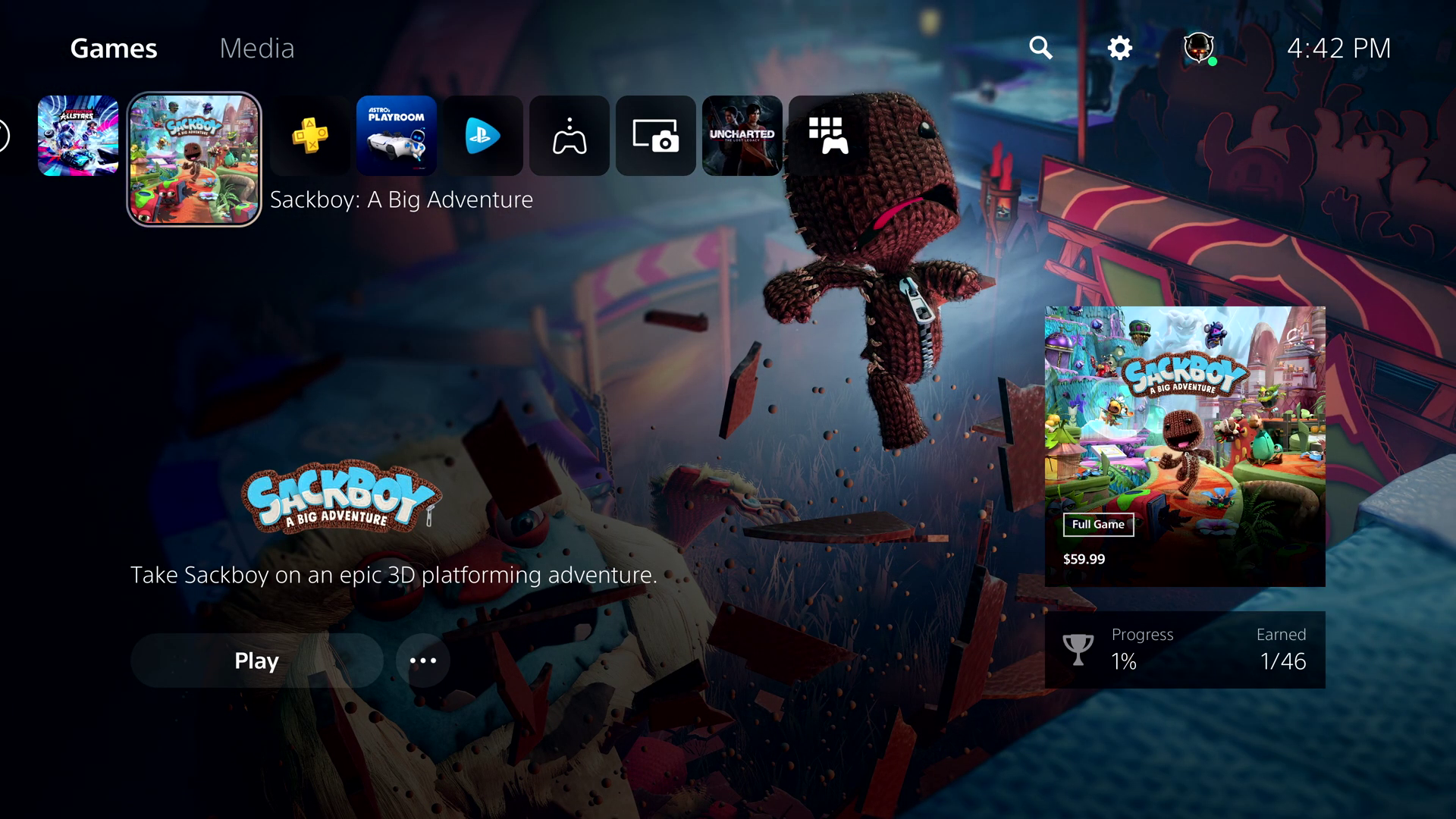 Control Center
Tapping the PS button will bring up the new Control Center, which will let players access core functionality without leaving the game, this includes:

Home – the PS5 home screen
Switcher – the game switcher menu
Notifications – see system notifications, like download status (just like the PS4's Notifications screen)
Game Base – this shows online friends and parties you are part of
Music – in-game music options
Sound – volume and other controls
Mic – microphone / mute status, and related optoins
Accessories – quick access to controller options, also showing power and player indicator. Also expected to provide settings for headsets and other connected devices.
Player – access to your Profile and presumably trophies
Power – options to put the PS5 into Standby Mode, Restart the PS5 or Power Down

The Control Center options can be customised (similar to the side menu you find when holding down the PS4's PS button), so you can rearrange and add different options to suit your needs, i.e. removing Music if you don't need it.

Cards
New to the PS5 are Cards – cards let you interact with games and the system in a variety of ways, for example:

Official news for games or accounts you follow
New screenshots and media you've captured
Activities – special type of card that lets you see current progress for a level or section in the game.

Activities are designed to make playing games easier, and will be personalised to your progress and games. Some cards can take you directly to the relevant level or section in the game.
Cards can be "pinned" so you can quickly access them via the Control Center in the future, a handy way to bookmark a objective or level.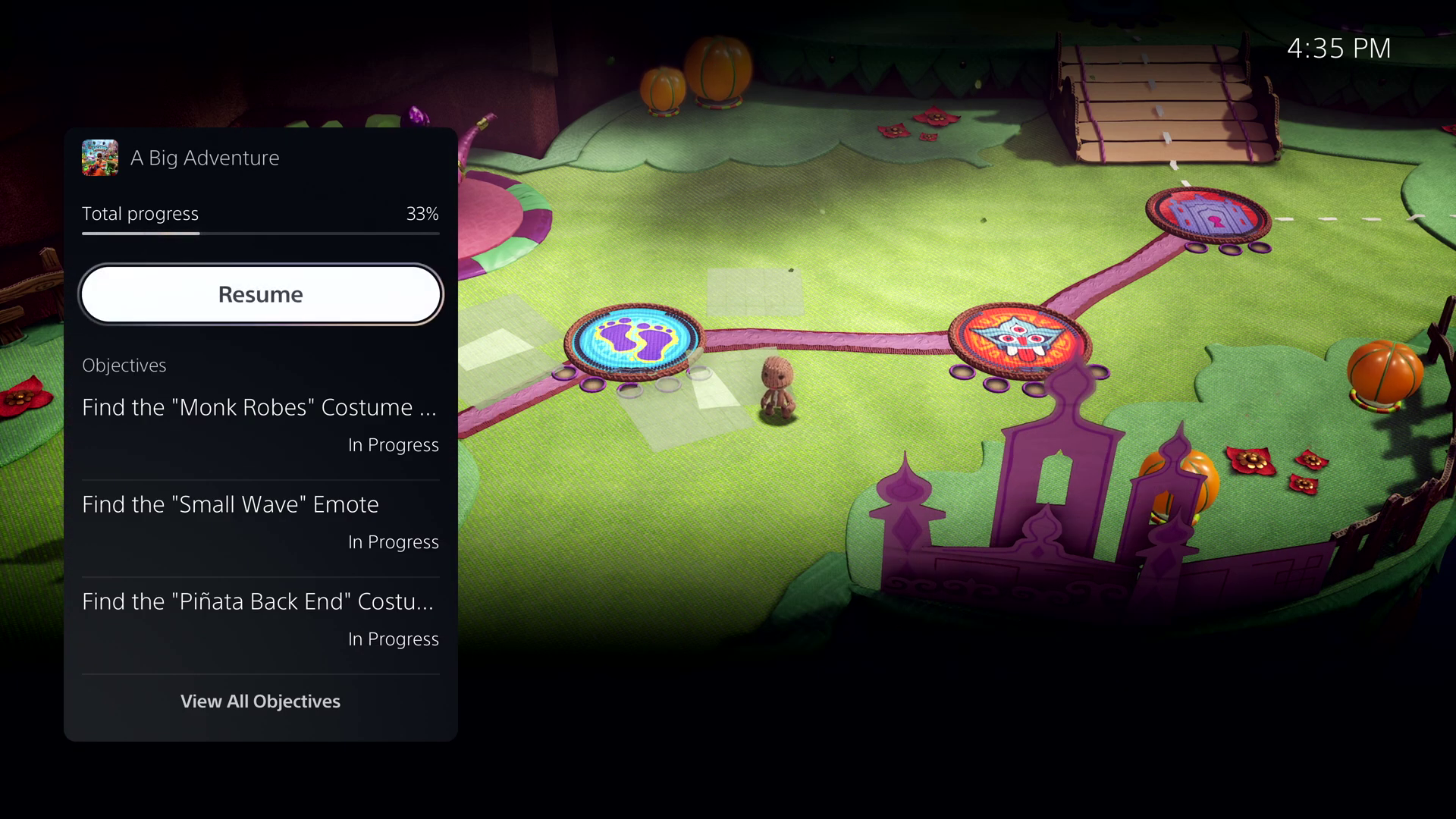 Activity Cards for Levels can show remaining progress, outstanding objectives and personal play time estimate to completion (where supported).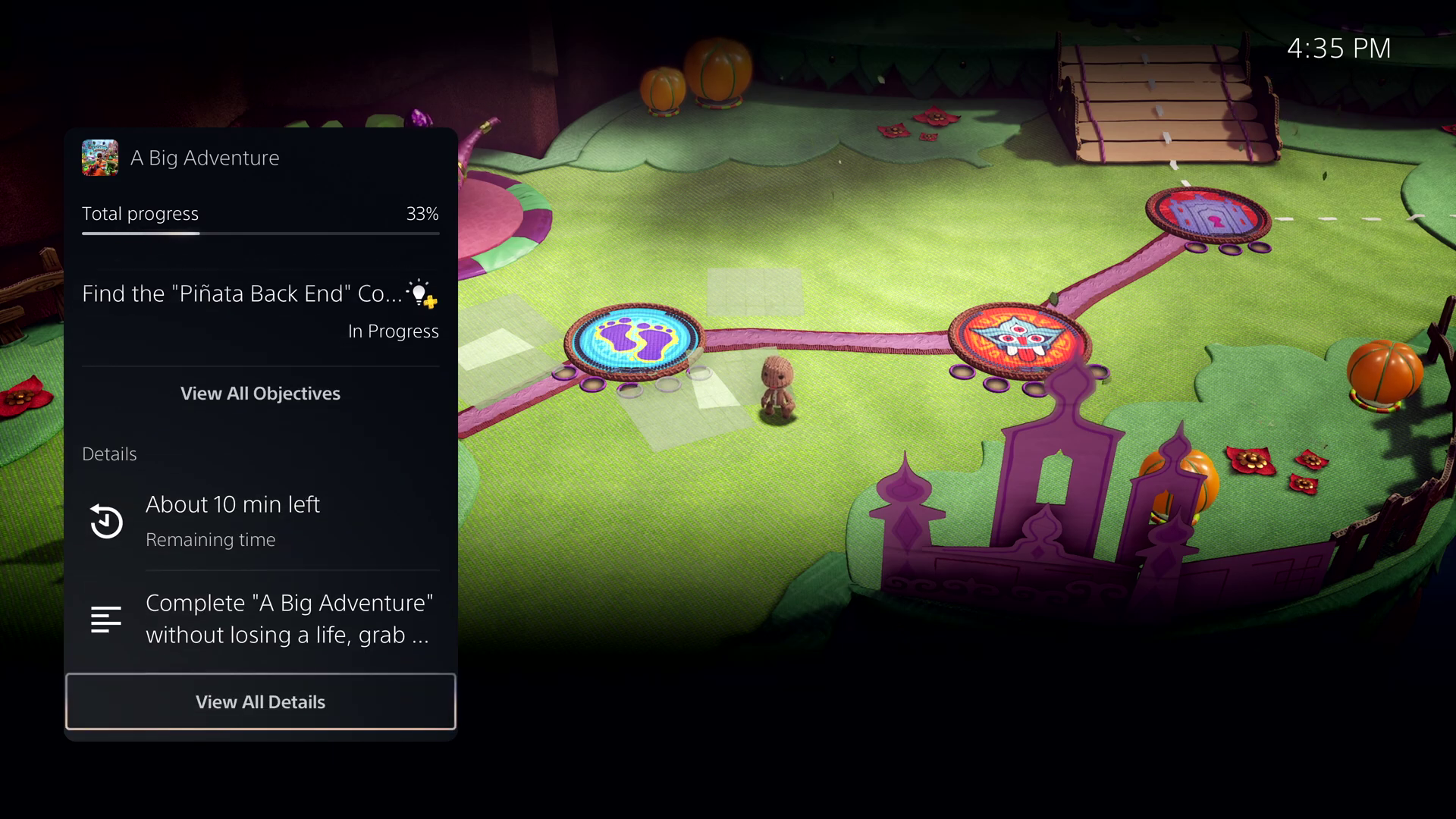 Some in-game Activities will include official Game Help, which is a new PlayStation Plus benefit in some PS5 games. This feature lets you get help on meeting an objective via screenshots or videos, without having to leave the game or do a web search.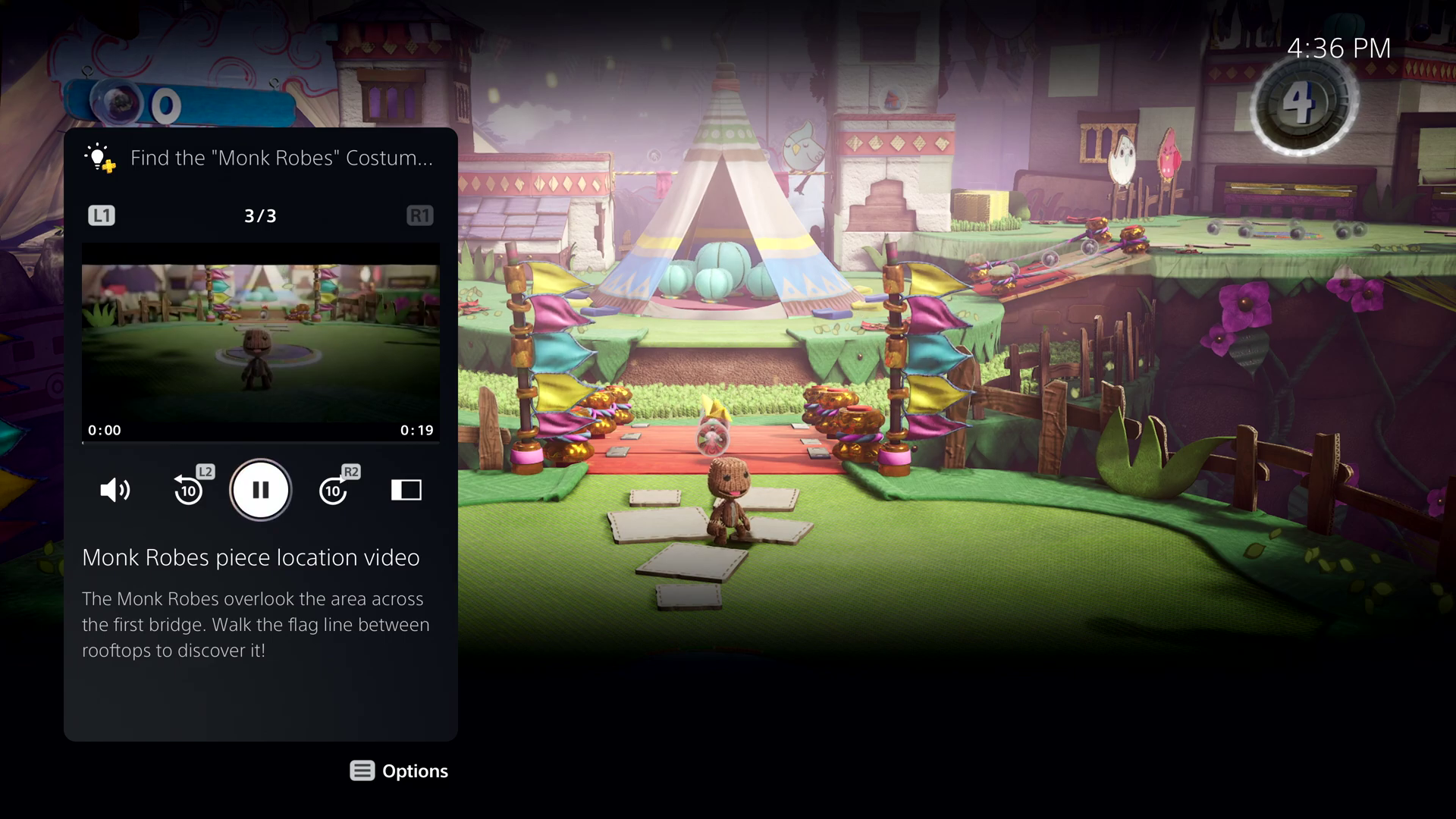 Some Game Help cards can be put in Picture-in-Picture (PIP) mode or side-by-side view, letting you see the video or hint while you play the game.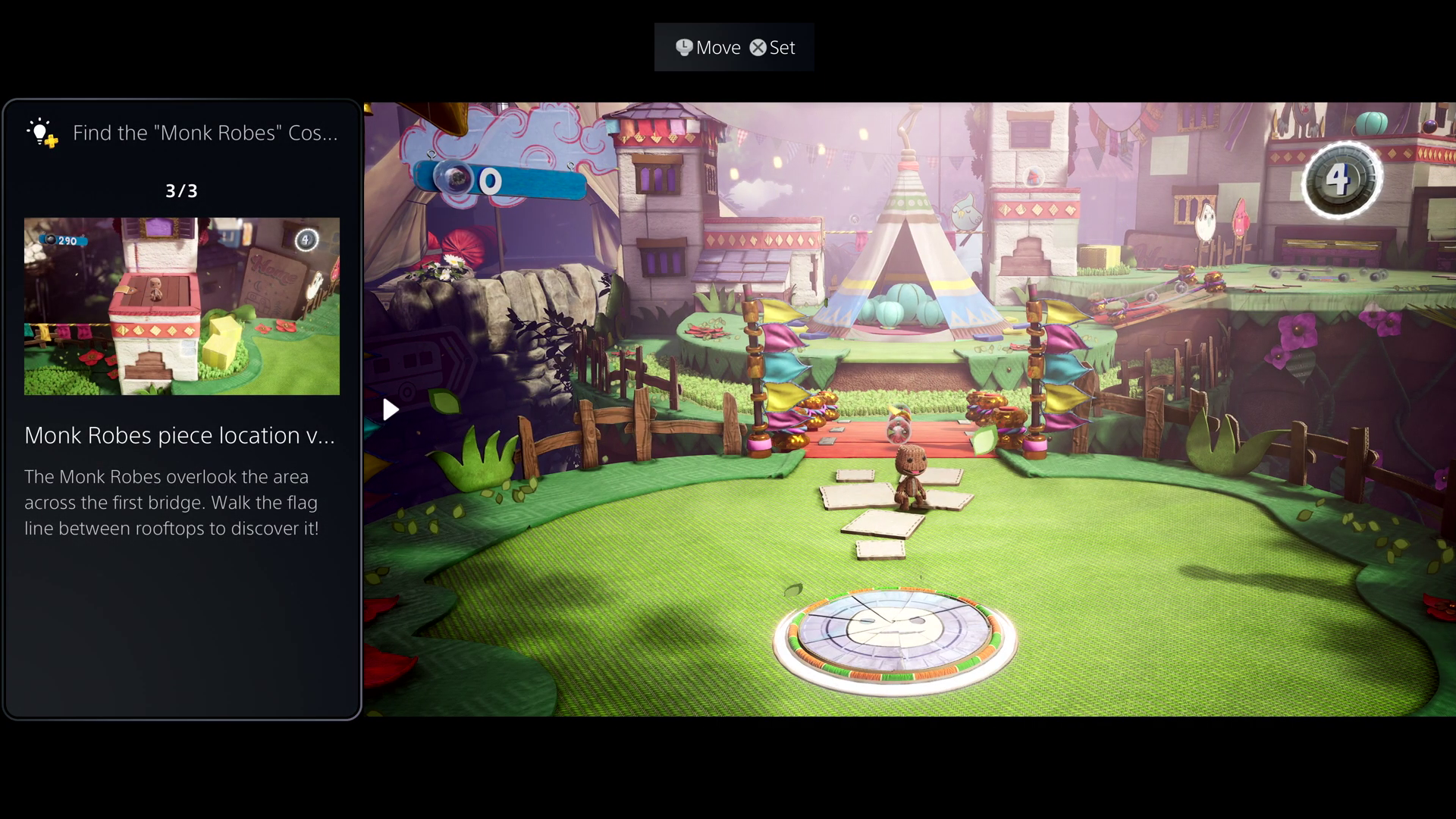 Other Cards include:

Missing Trophies and Trophy progress
Joinable games with friends (who are playing the same or different game to you)
Share Screen (see Parties section below)
Voice Chat / Party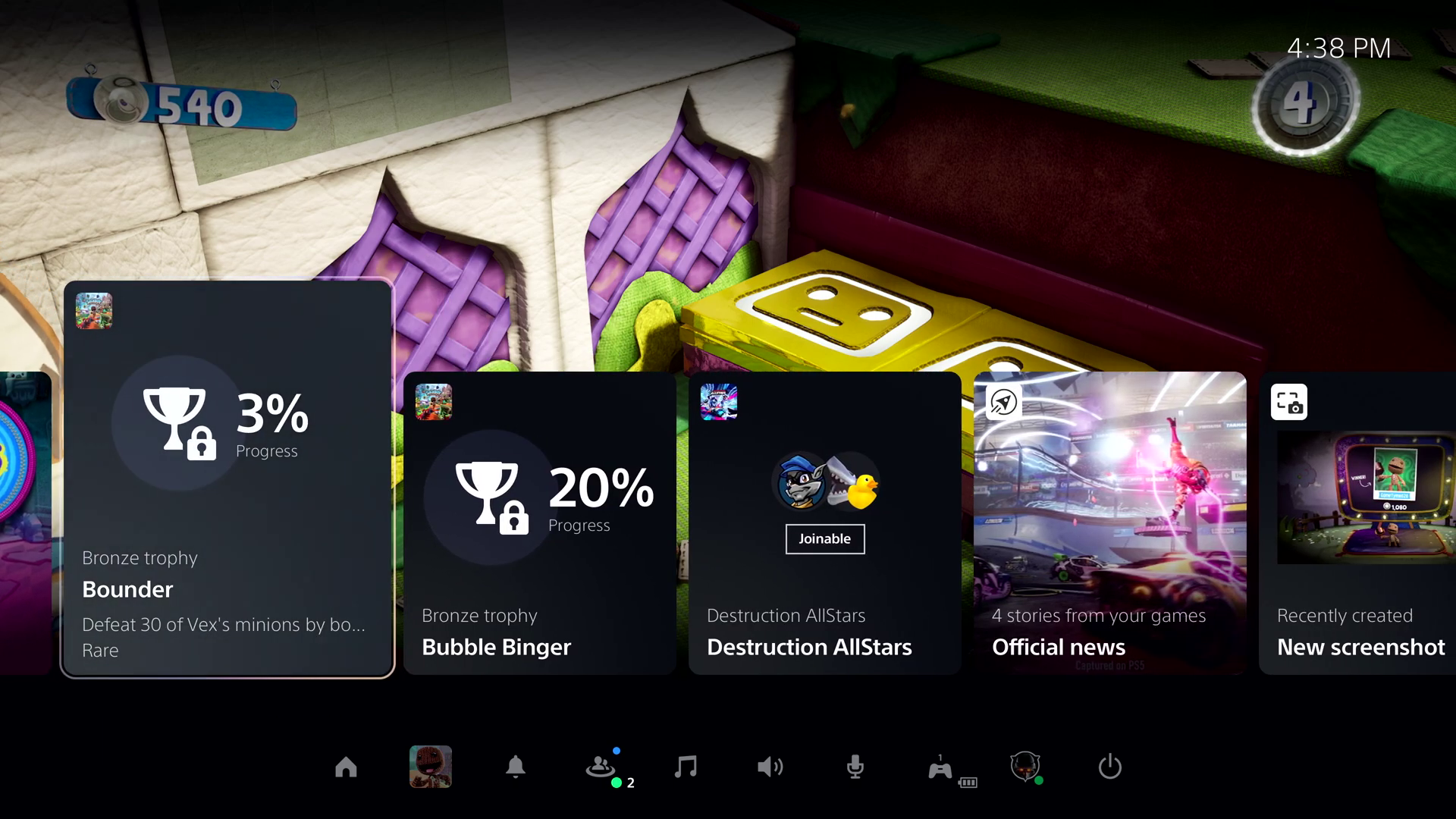 Notifications
The Notifications on the PS5 have been complete revamped form the PS4 versions, allowing you to interact with them without leaving the game or going to the Notifications section.
Like the PS4, Notifications can be opened via a tap of the PS button. And some Notifications will let you directly interact with them.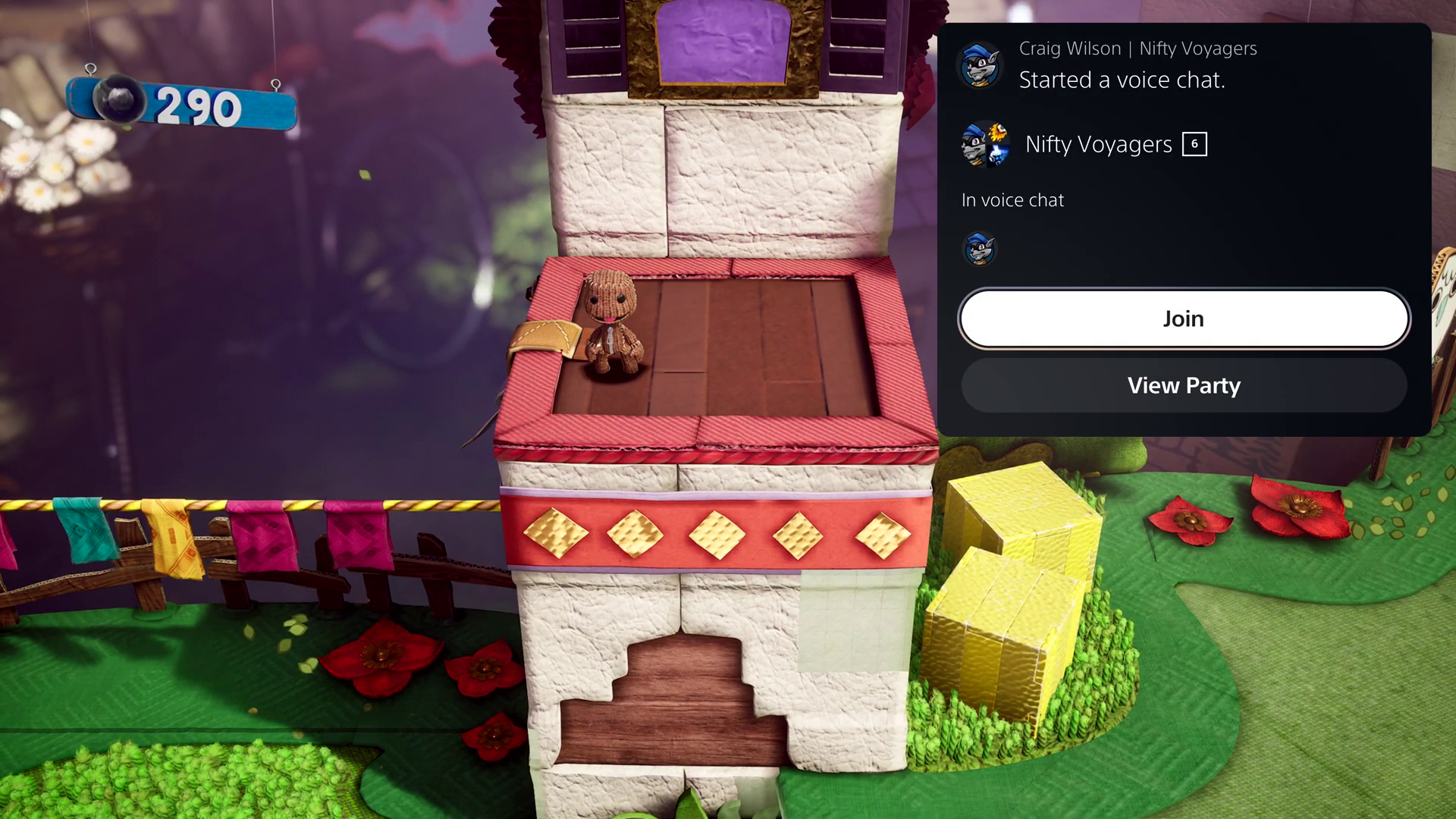 Parties
Parties on the PS5 will have new features including the ability to share your screen with friends.
Share Screen is a useful feature if a friend (or you) are stuck in a game and need help from someone. Or if you just like waiting friends play their games without needing to stream it to YouTube or Twitch.
Share Screen is another card that can be use in PIP or side-by-side mode, letting you watch a player's screen while playing a game yourself.
PS5 supports voice dictation so you can quickly send chat messages by speaking into the microphone on your controller or headset and have the PS5 type out your message. This feature is supported in a limited number of languages.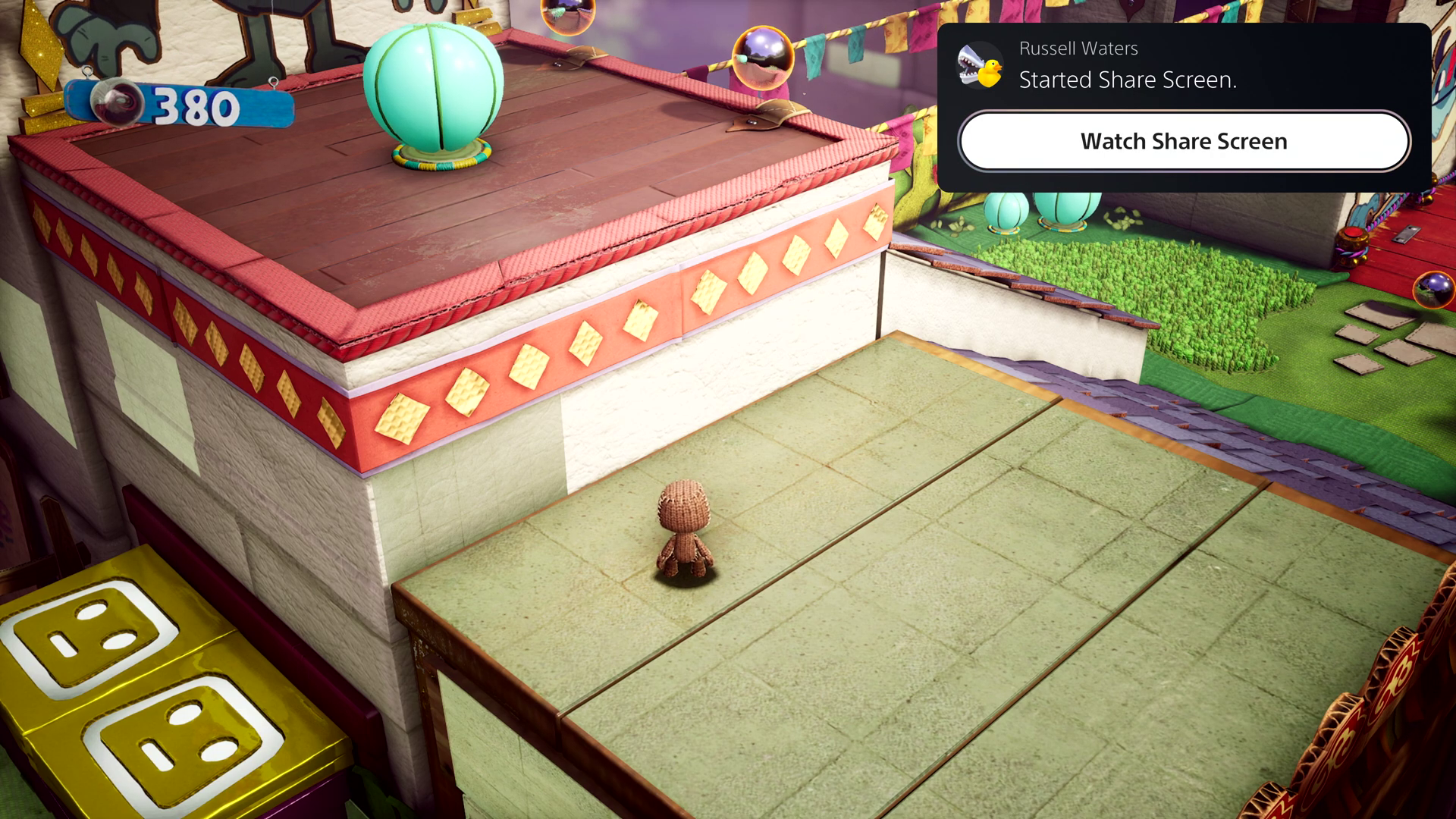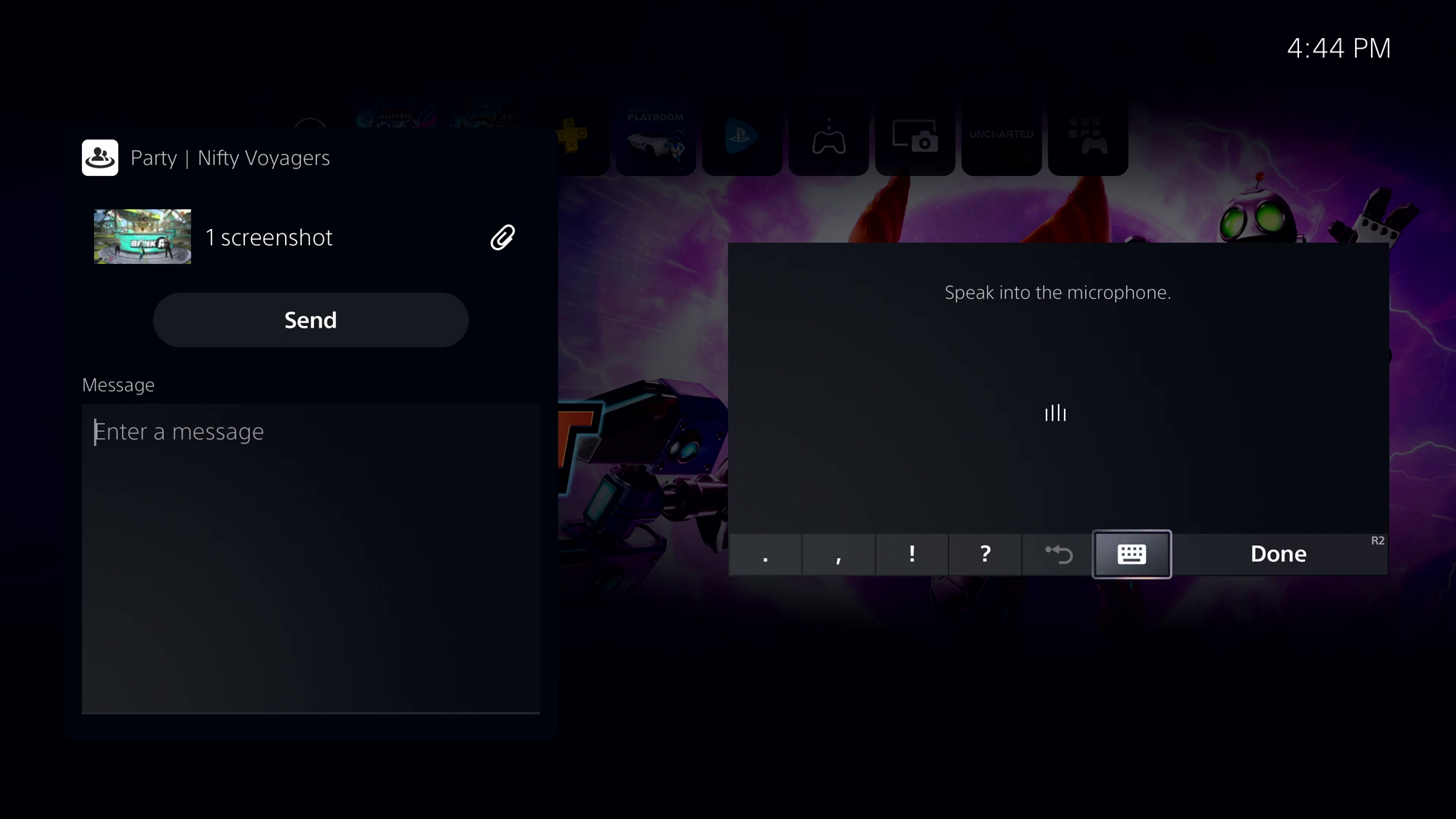 Game Switching
The PS5 will let players seamlessly switch between game, thanks to the ultra fast SSD.
The current game will be put into Suspended state and switch you over to the new game quickly. There doesn't appear to be a dialog to confirm whether you want to suspend the current game and switch over.
Create Button
The new "Create" button replaces the PS4's "Share" button, but works in a similar way. Tapping the Create button will present you with a menu that lets you take a screenshot or capture gameplay video, and even review previous screenshots.
The PS5 will support screenshots and gameplay videos up to 4K resolution, a major step up from the PS4's 720p resolution for videos.
Screenshots and videos can be shared with supported Social Media services or with friends and parties.
If you share a screenshot or video that may contain a spoiler, friends will be warned before they view the content.
Unconfirmed: Like the PS4, its expected that the Create button can be customised so you can quickly take a screenshot at a press of the button instead of going to the Create menu.