With less than a month to go until the PS5 is released in the US, Canada and other territories, Sony has revealed the first look at the User Interface (UI) for the upcoming console. The video shows a pre-production version of the UI, that will be very close to what you will see in the launch console.
The PS5 will include a Control Center, which can be accessed using the PS button. The Control Center will give you immediate access to most of the system, without leaving a game.
The Control Center features Cards, which can be used in a variety of ways. One example, as shown in the video above, is Activities. Activities enables you to discover new gameplay opportunities, go back to things you missed, jump directly into levels or challenges you want to play, and much more. Some Activity cards can be put in picture-in-picture mode, so you can view them without having to leave the game.
Depending on the game, Activities will show you objectives you've missed, how much of the level or section you've completed, and even a personalised estimated on how long you've got left to play.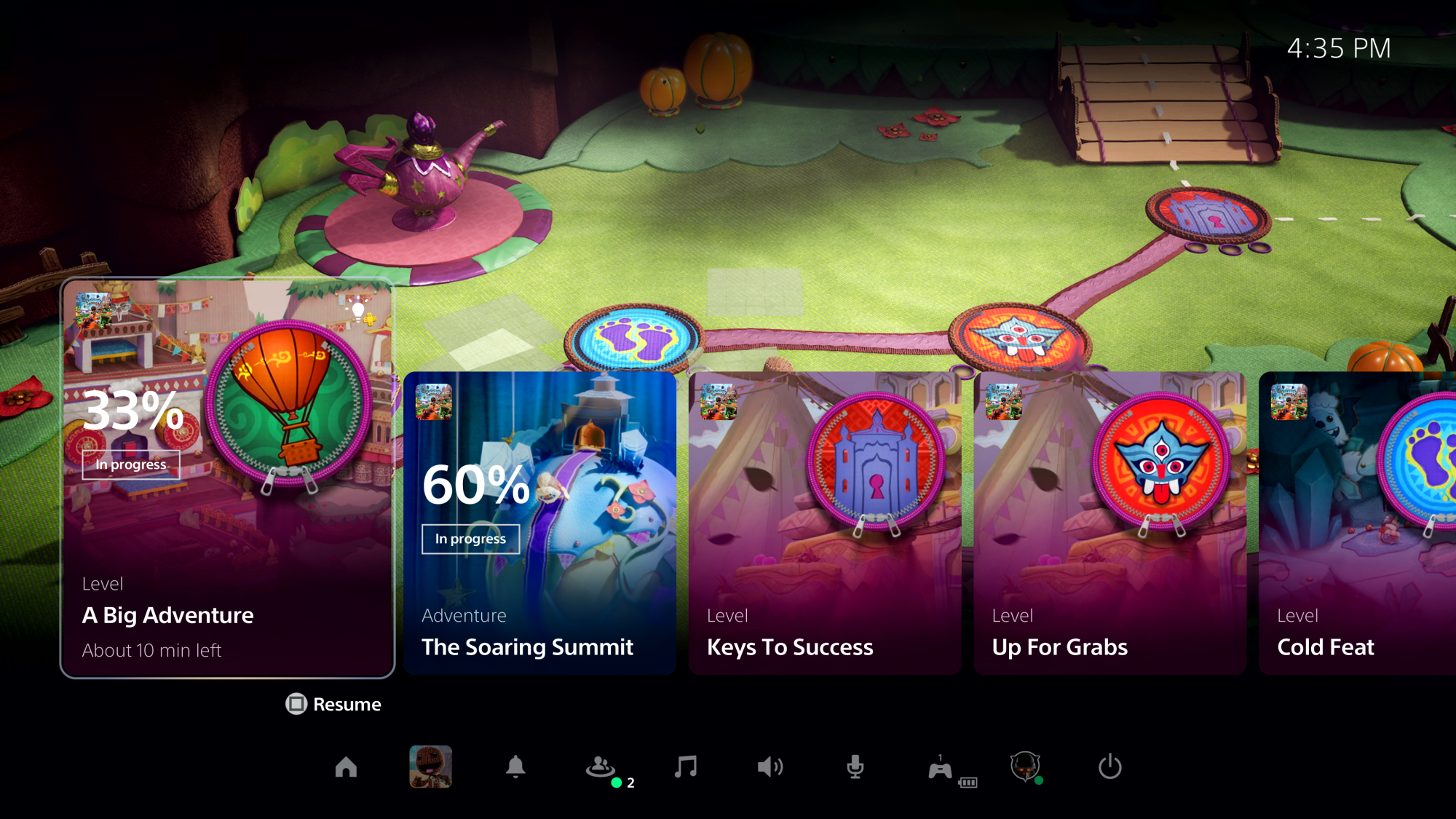 The Notifications on the PS5 have been greatly improved, allowing you to interact with them without leaving the game. The video shows how easy it is to join Chat with a friend or view their shared screen.
The Create button allows you to take screenshots and videos easily, just like the PS4's Share button. The video also mentions that screenshots and video can be captured up to 4K resolution – much better than the PS4's 720p resolution for videos.
The PS5's main menu has also been rebuilt, making it easier to get to get into games or media apps quicker. Media App will have their own section on the main screen, so you can easily switch between Games or Media.
Games will have their own Hub, similar to that on the PS4, allowing you to quickly see information on the game, check trophy progress, activities you can jump into, DLC, etc. This will also be compatible with some PS4 games.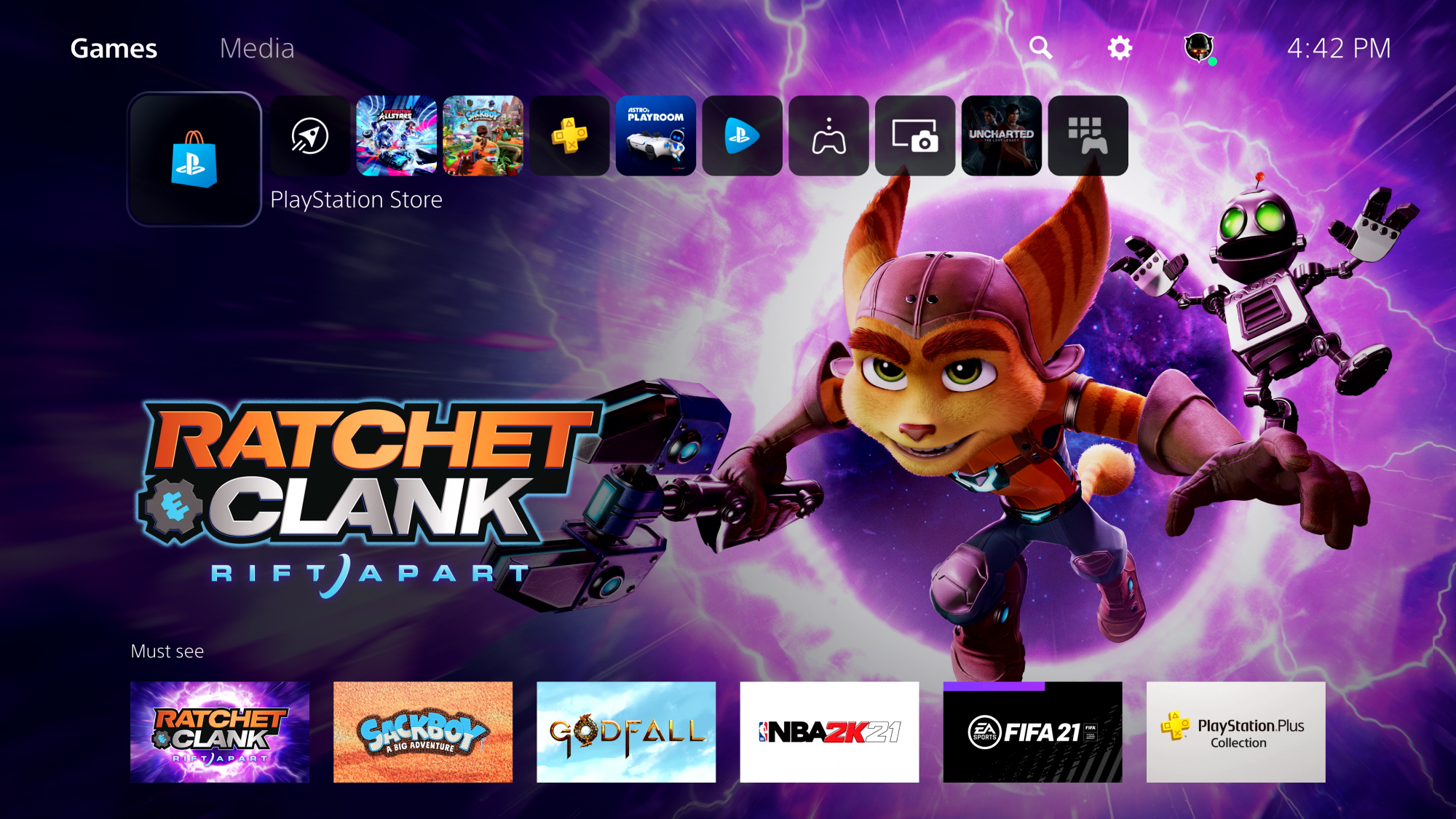 The PlayStation Store has been fully integrated into the system, and no longer a standalone app. Browsing and finding games will be easier thanks to the speed of the PS5. You will be able to find PS5 and backwards compatible PS4 games on the Store.