There still appears to be some confusing about the PS5's backwards compatibility, and recent changes to the PS5 website aren't helping. Following Mark Cerny's presentation on the technical aspects of the PS5, Sony clarified that most games PS4 will be playable on the PS5.
Last week, the PS5 website was updated by Sony too, adding more details on the upcoming console, including a brief note that a "system update" would be required to play the "back catalog of supported PS4". This text appeared briefly, before being removed.
It's unclear if the text refers to a firmware update to the console (which would be ok), or whether games need to be patched to support the PS5, which would obviously require developers to update their games individually.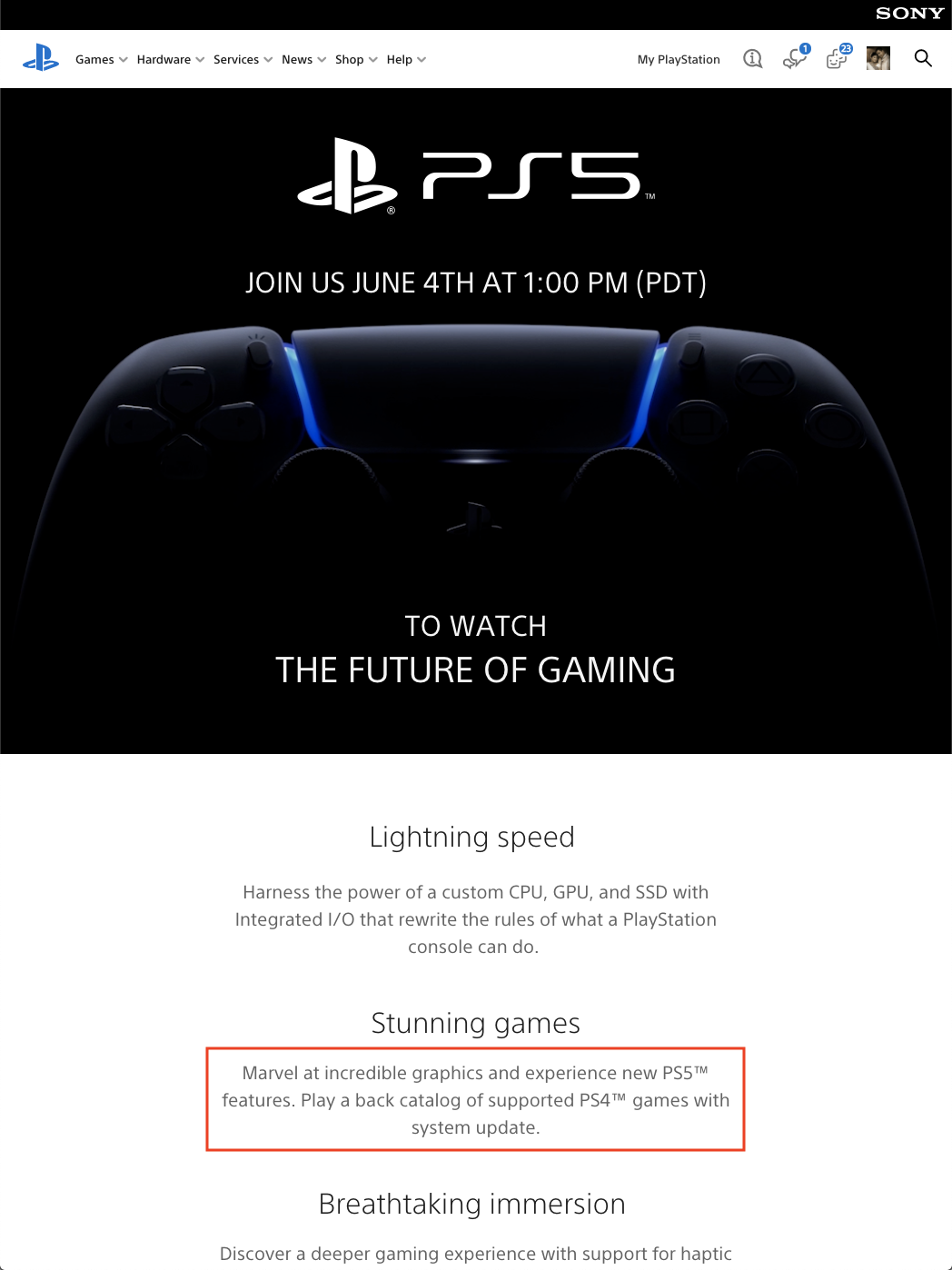 Sony is apparently testing each PS4 title on the PS5 to determine compatibility, but it will obviously take time to test all 4,000+ PS4 titles.
Eurogamer also reports that games released from 13th July onwards must be compatible with the PS5, while any games before this date are encouraged to work with the new console but not mandatory.
The documents seen by Eurogamer suggests that upcoming games must work on both consoles, with every mode playable. That means the game cannot have a PS5 exclusive gameplay feature.
Hopefully we will hear more at this week's PS5 event to be held on Thursday, 4th June 2020.