Sony is expected officially reveal the PS5 and the new DualShock 5 controller next year, with a late 2020 launch date. However, recent rumours suggest that the console will be launching on 20th November 2020, just ahead of Christmas and roughly 25 years after the launch of the original PlayStation.
According to the tweet by @PSErebus, the price of the PS5 will apparently be $499 in North America: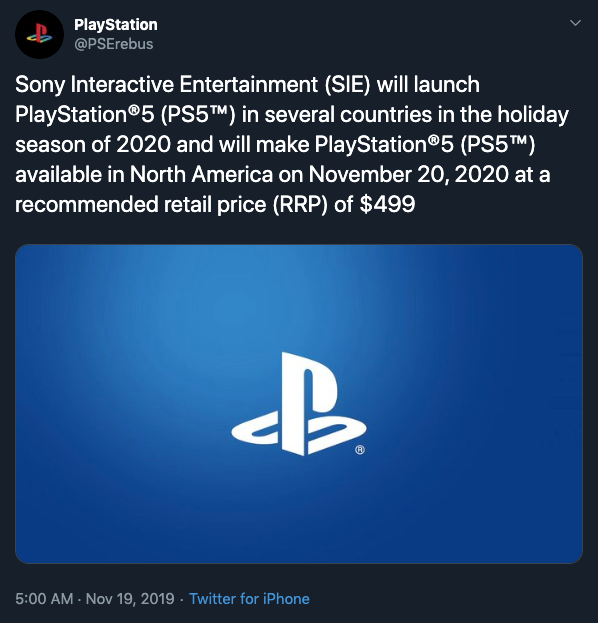 Of course, none of this information has been confirmed, and Sony won't be revealing the official details until next year. So far, all we know is that the next-gen console will be called the PlayStation 5.