Starting today, PlayStation Plus Premium subscribers can now stream PS5 games directly to their consoles. This includes supported PS5-native games available through the PlayStation Plus Games Catalog and Game Trials, as well as supported digital PS5 titles you own. The service launches in Japan today, with Europe and North America to follow in the coming weeks.
The launch dates for the service are as follows:
Japan – starting today, October 17
Europe – targeting October 23
North America – targeting October 30
The service will be available to PlayStation Plus Premium subscribers (not Deluxe Subscribers), which is currently offered in the following locations:
Austria, Belgium, Bulgaria, Canada, Croatia, Czech Republic, Denmark, Finland, France, Germany, Greece, Hungary, Ireland, Italy, Japan, Luxembourg, Malta, Netherlands, Norway, Poland, Portugal, Republic of Cyprus, Romania, Slovakia, Slovenia, Spain, Sweden, Switzerland, United Kingdom, and United States.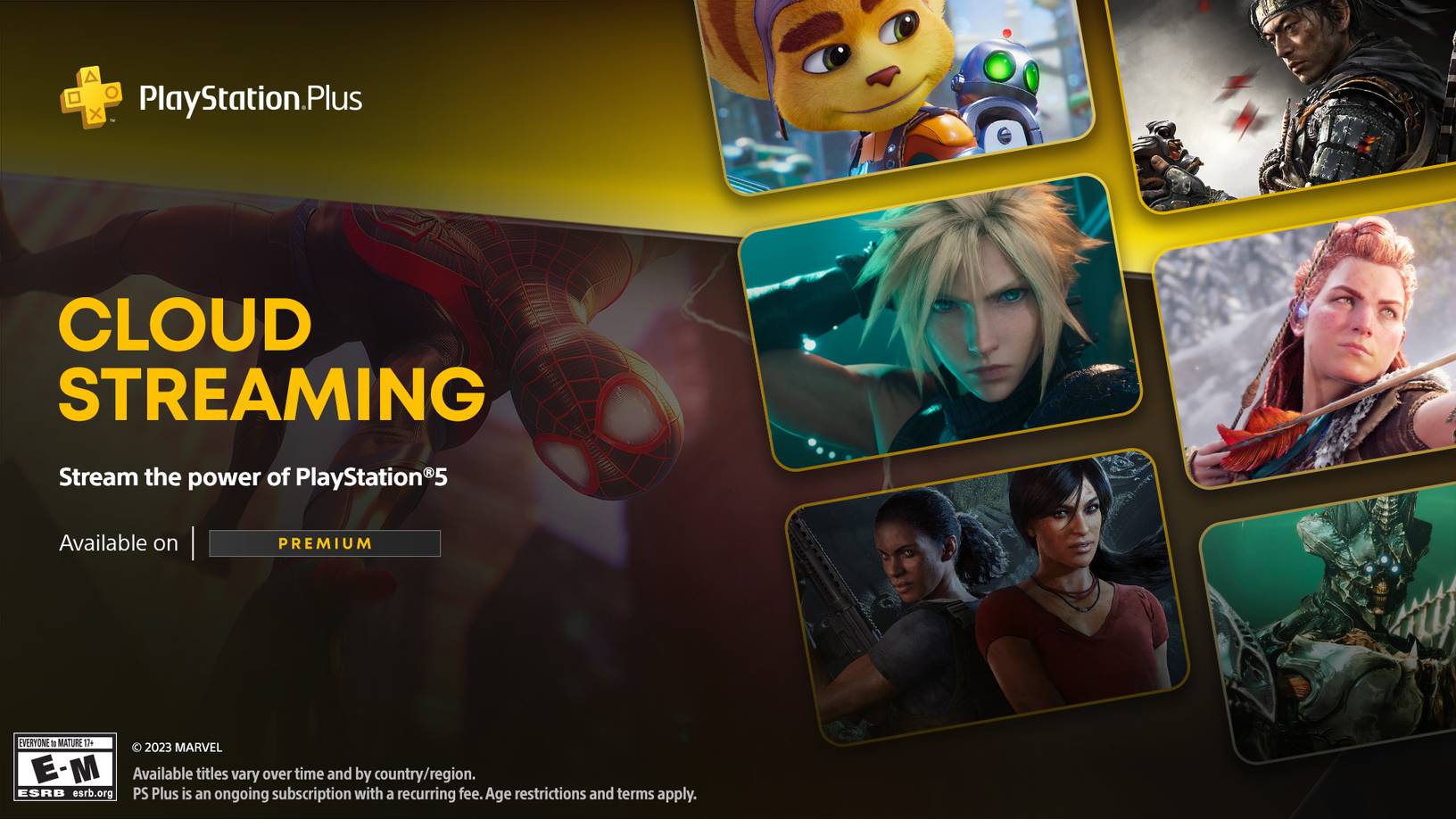 Cloud streaming is available for the following platforms through PlayStation Plus Premium. Please note that cloud streaming availability may vary by title.
Original PlayStation, PS2, PS3 and PSP games, though Classic Catalog
PS4 and PS5 games through Game Catalog
PS5 games available as Game Trial
Supported digital PS5 games from your game library
Supported PS5 games available through the Monthly Games benefit will be available for streaming by PlayStation Plus Premium members as long as you redeem the title during the month it is offered.
Remote Play is not supported, which means you will not be able to stream games when using the Remote Play app or PlayStation Portal.
High-quality resolution options in SDR or HDR at 60Hz will be available for PS5 titles when streamed. Below are our recommended available internet bandwidth (in mbps) mbps for each option. 
2160p (4K) – 52 mbps recommended
1440p – 38 mbps recommended
1080p (Full HD) – 23 mbps recommended
720p (HD) – 13 mbps recommended
Players can purchase and use add-on content for supported PS5 games with a streaming option. Content will be available immediately after it is purchased from PlayStation Store.
Save data and game progress is automatically synced between all devices via cloud storage, making it easy to switch seamlessly between local and streaming gameplay, and between multiple devices.