Sony has released a new firmware minor update for the PS5, updating the system software to v23.01-07.60.00. This small firmware update improves "improves system performance" according to the release notes, but is mandatory if you want to access the PlayStation Network.
If your console is in Stand-By Mode, you may find that the update has already been installed for you. The update is over 1.1 GB in size, so may take a while to download depending on your connection.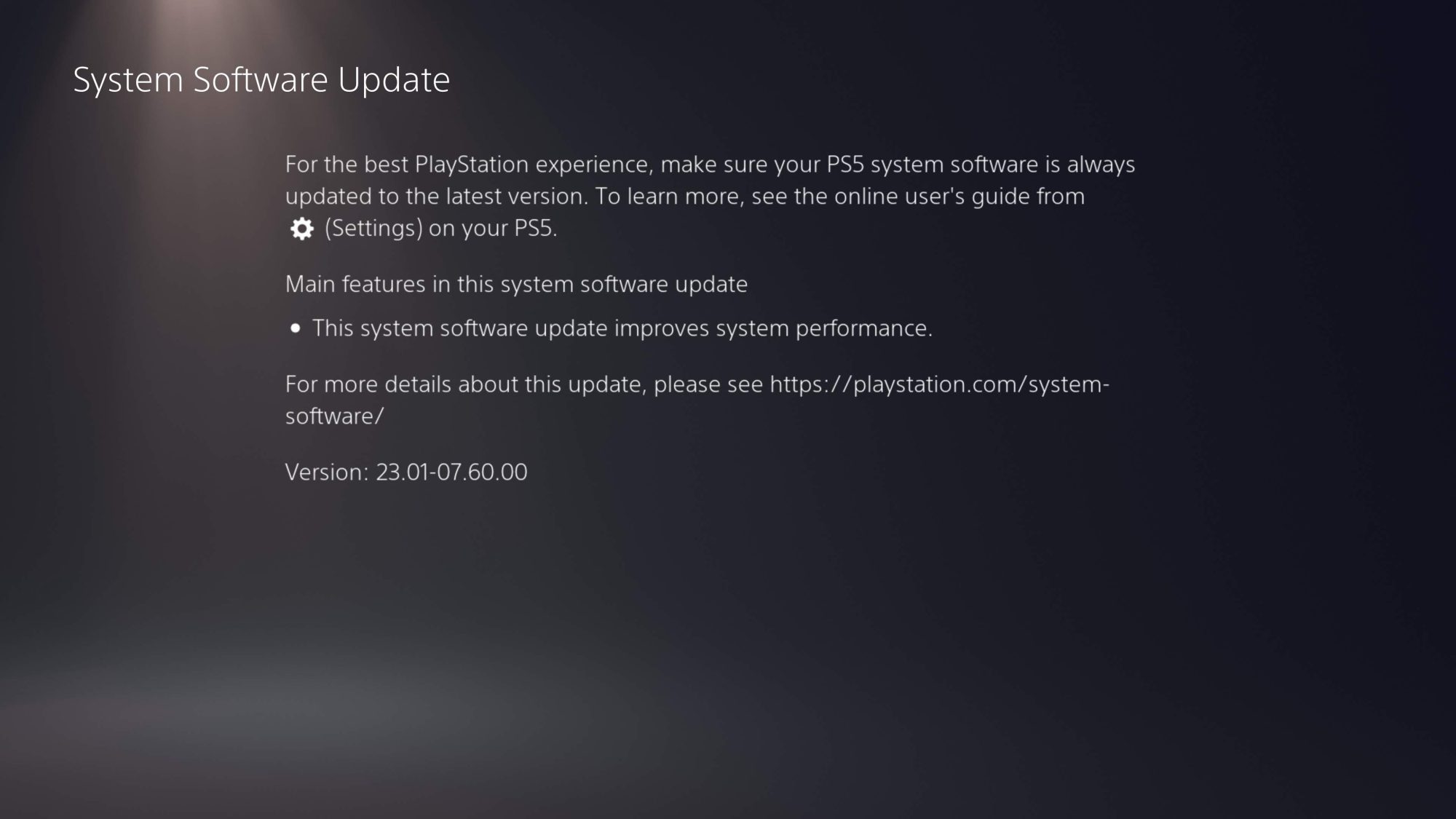 Version 23.01-07.60.00
This system software update improves system performance.