Sony's Summer Sale on the PlayStation Store is in full swing, with more titles added to the sale earlier this one. One of them is Guerrilla Games' Horizon Forbidden West. This is the first time the PS4 and PS5 game has been discounted, since it was released back in February 2022.
Horizon Forbidden West is available as part of the Summer Sale for £52.49 on the PS5 (which also includes the PS4) version, saving you 25% off the RRP of £69.99, while the PS4 version is £42.59, saving you 29% off the RRP of £59.99.
Gran Turismo 7 is another title that has been discounted this week too, with the PS4 version now available for £42.59 and the PS5 version for £52.49.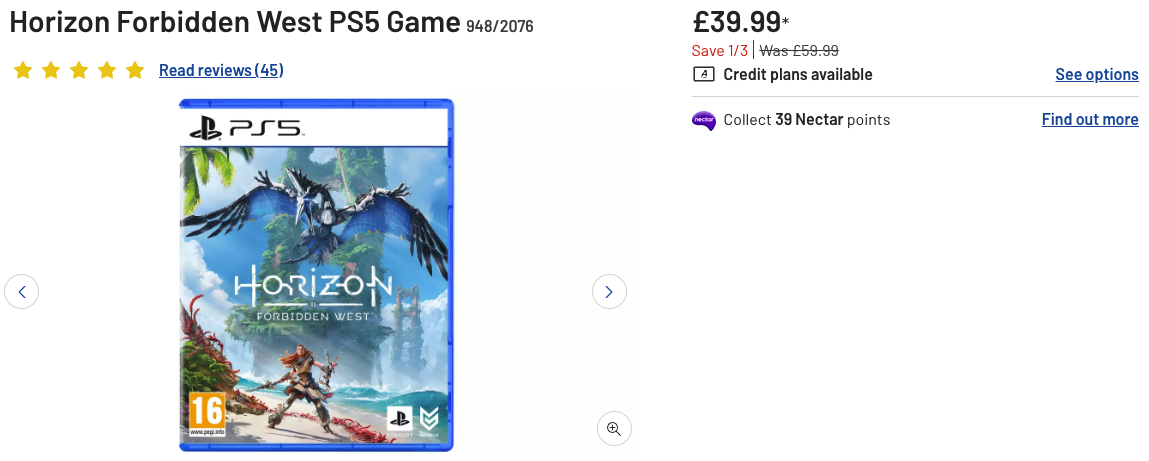 The physical version of Horizon Forbidden West is even further discounted with both Argos and GAME in the UK, selling the PS5 version for £39.99, and the PS4 version for £32.99.