Quest For Infamy is the latest game from Indie publisher Ratalaika Games, together with Infamous Quests, for the PS4 and PS5 (among other platforms). Quest For Infamy is a point-and-click game, that includes adventure and RPG elements with tongue in cheek humour.
The digital game give you access to both the PS4 and PS5 versions of the game for the same price. And like other games from Ratalaika Games, there are plenty of trophies to be earned along the way, although this game is harder to complete than other titles.
You can choose one of three heroes to play as: Brigand, Rogue, or Sorcerer, which you will become depending on which mentor you choose to help you. However, each hero is tried to a trophy, so you'll have to play as all three characters in you want a change to complete the game and earn the covered Platinum trophy.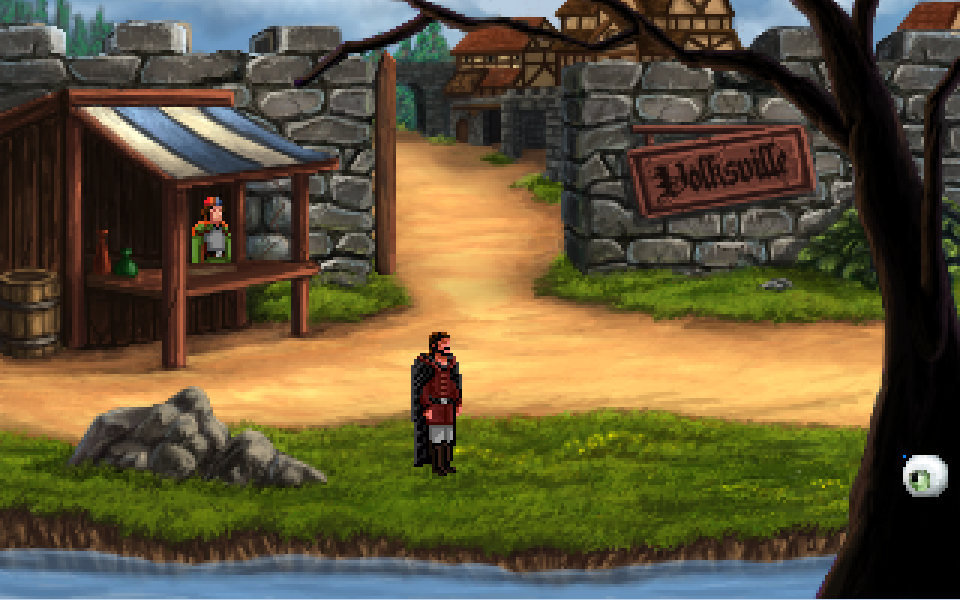 The story is spread over three acts, along the way you" come across strange and interesting characters and various settings and locations. The game features over 50 NPCs you'll interact with, and over 200 locations / rooms to explore.
The game has a retro feel with hand-drawn graphics that reminds us of Sierra's King's Quest games from the 90s. The controls don't really lend themselves very well on the PS4 or PS5 – a mouse and keyboard would have made the game much easier to control. You will encounter some issues with controlling your character or interacting with hotspots on the screen.
The game may not appeal to everyone, but may provide nostalgic vibes to those who grew up in the 80s and 90s. The game can be a bit buggy if you explore too far ahead of the task at hand, so its best to progress cautiously and try and stick to the path envisaged by the developers.
For the trophy hunters, the game has 40 trophies in total, split into 28 Bronze

, 6 Silver

, 5 Gold

and a Platinum

. As previously mentioned, the game will take 3 playthroughs to unlock all the trophies, as some of the trophies are dependent on your character.
As of 20th March 2022, no one has yet earned the Platinum trophy.