CD Projekt Red has announced delays to the PS5 and Xbox Series X|S versions of Cyberpunk 2077 and The Witcher 3. Cyberpunk 2077's free upgrade is now scheduled to release in Q1 of 2022, the second delay to the upgrade this year. The Witcher 3 is now scheduled to release in Q2 of 2022.
CDPR released a statement on twitter indicating that the two games have been delayed "Based on recommendations supplied by teams supervising the development of both games".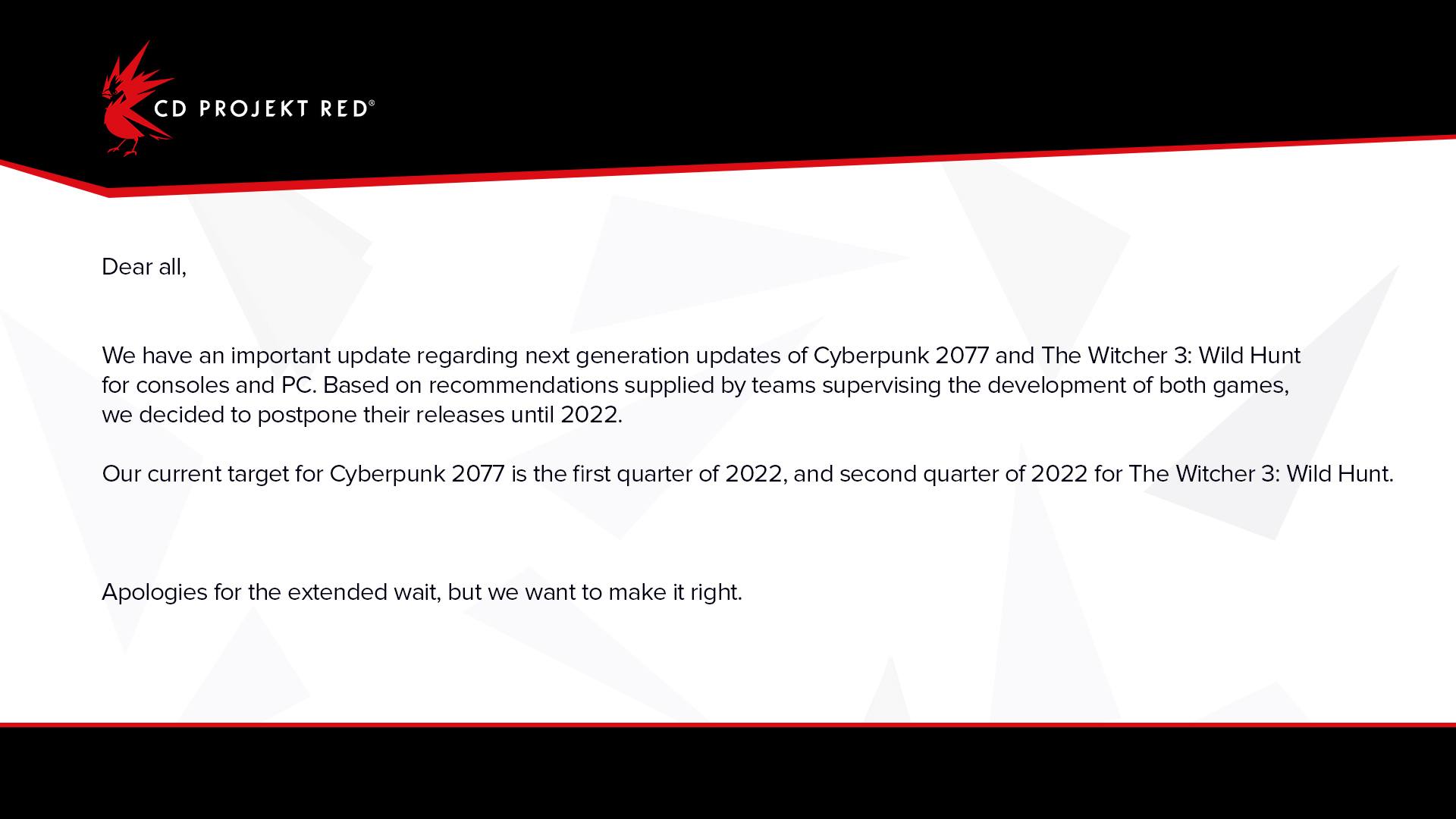 This is the second time Cyberpunk 2077 has been delayed on the PS5. The first delay was announced all the way back in January 2021, where the game was delayed to late 2021. Things haven't been going well for CDPR lately.