It comes as no surprise that the free DLC and next-gen upgrades for Cyberpunk 2077 expected in "early 2021" have been pushed back by CD Projekt Red. A video was released by studio co-founder Marcin Iwiński, which includes a public apology for the issues with the game.
The video, titled "Our Commitment to Quality", details some of the issues faced by gamers, especially on old-gen consoles like the PS4 and Xbox One, and the reason why console review keys were sent after the game's launch.
The studio will focus on further bug fixes and patches, with the next update coming in roughly ten days. Iwiński says gamers should expect frequent small and large bug fixes for the games on all platforms.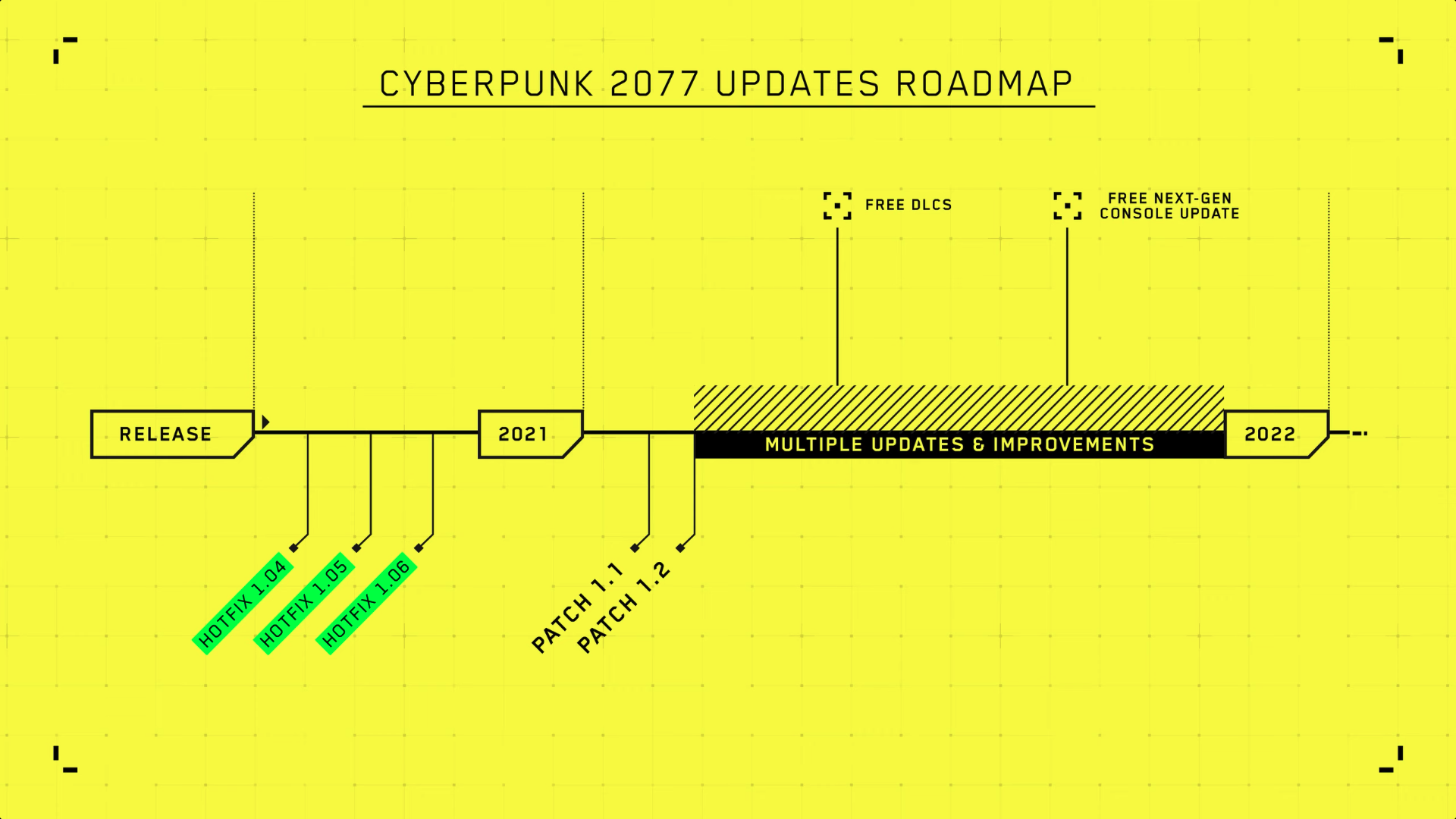 The Cyberpunk 2077 roadmap now places the PS5 and Xbox Series X|S updates in the second half of 2021, with the first half of 2021 now focusing on bug fixes followed by free DLC. You can check out the video below: