Heart Machine and Annapurna Interactive have confirmed that Solar Ash has been delayed to December 2021. Originally set to release later in October, the game has been delayed to give it extra polish and fix bugs, as well as citing challenges caused by the global pandemic.
The short delay to the release will allow the team to release the best game possible. Heart Machine released a statement on twitter (see below) to announce the delay. Solar Ash will now be releasing on 2nd December 2021 for PS4, PS5 and PC.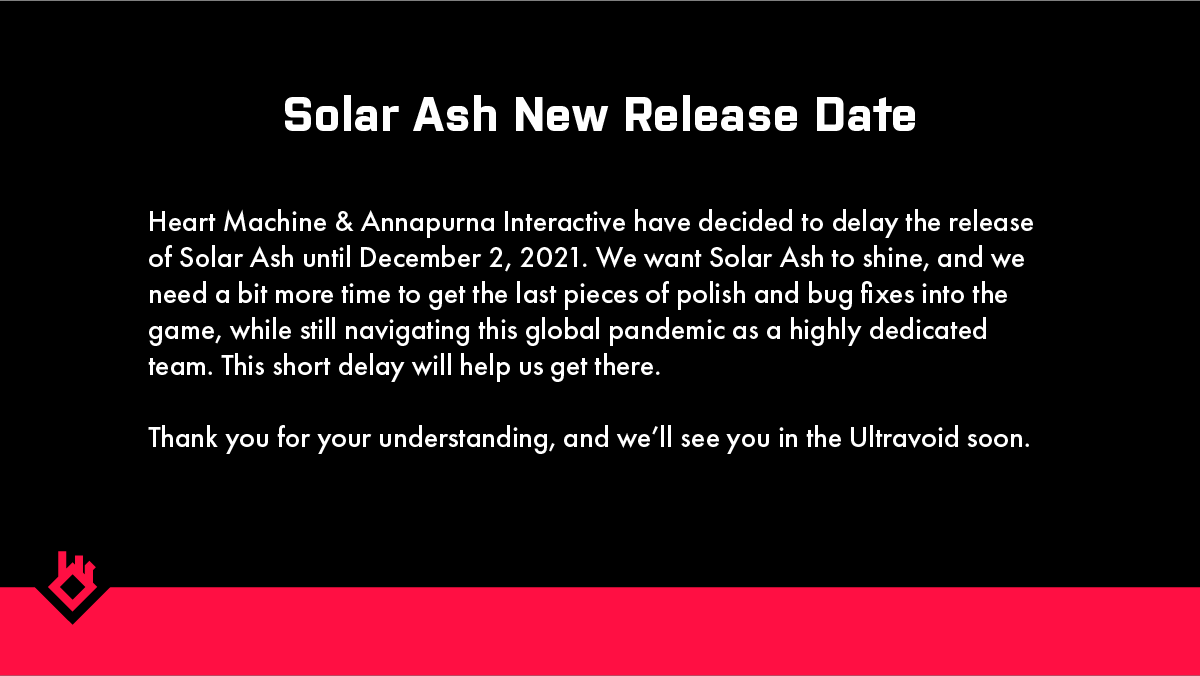 This year has seen a number of games delayed due to challenges caused by the ongoing global pandemic caused by COVID-19. Other games, including Horizon Forbidden West, God of War Ragnarok and Gran Turismo 7 have all been delayed, too.