Sony's Santa Monica Studio has announced that God of War: Ragnarok has been delayed into 2022. The studio made the announcement via twitter, which means gamers will have to wait a little while longer to continue the story of God of War (2018). Although not explicitly mentioned in the statement, the delay has been partly cause by the COVID-19 pandemic.
The statement posted by Santa Monica Studio alludes to more time needed in developing the game, while "maintaining the safety and wellbeing of [the] team, creative partners, and families." The game will now be releasing sometime in 2022, but an exact release date or timeframe has not been revealed.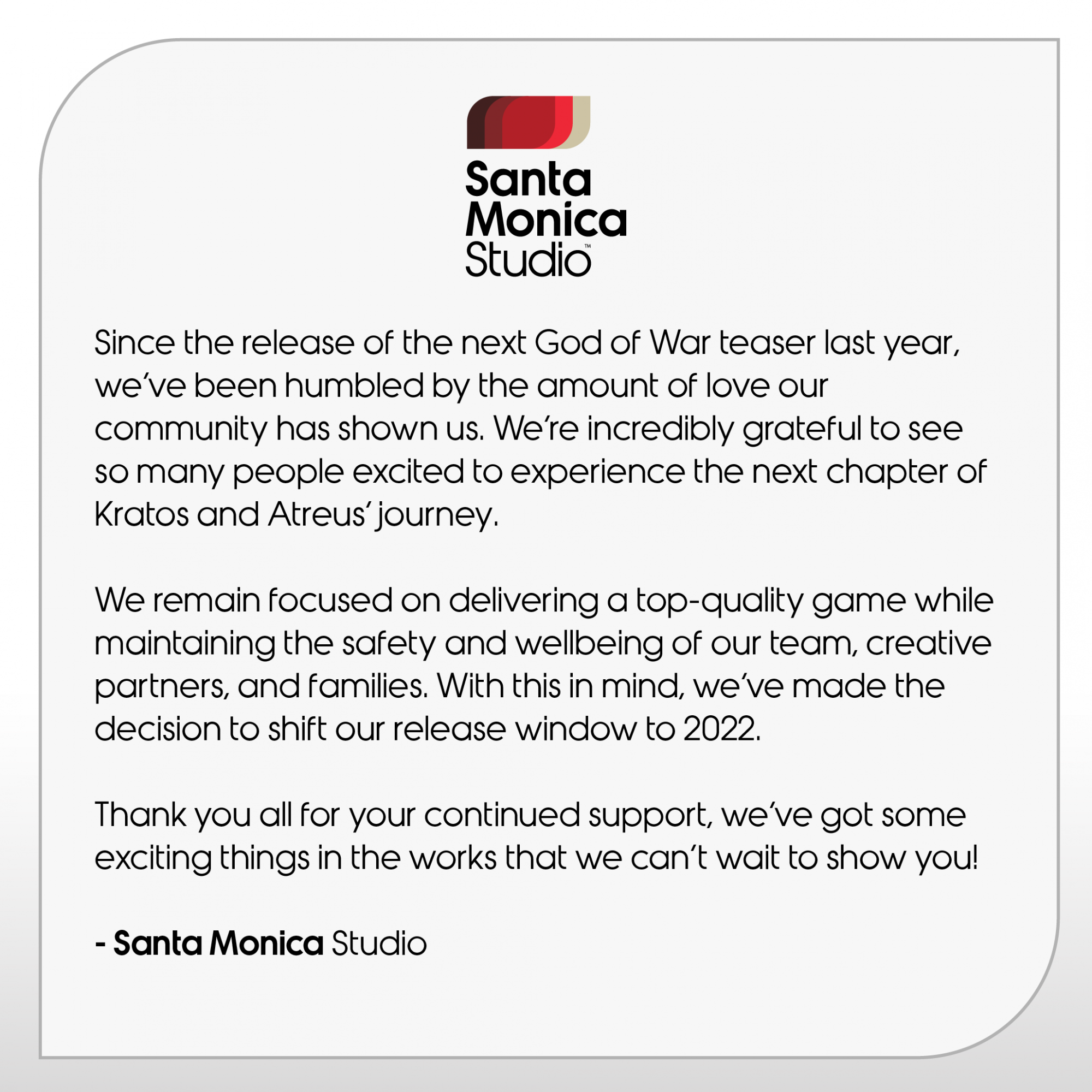 In a Q&A for the PlayStation Blog, Head of PlayStation Studios Hermen Hulst, also revealed that God of War: Ragnarok is also heading to the PS4, too. When asked about how the PS4 affects PlayStation Studios' development vision, Hermen has the following to say:
You can't build a community of over 110 million PS4 owners and then just walk away from it, right? I think that'd be bad news for fans of PS4, and frankly not very good business.

Where it makes sense to develop a title for both PS4 and PS5 — for Horizon Forbidden West, the next God of War, GT7 — we'll continue looking at that. And if PS4 owners want to play that game, then they can. If they want to go on and play the PS5 version, that game will be there for them.