Sony has announced a new State of Play broadcast that will take place this Thursday, 27th May 2021. The broadcast will feature the first look at Horizon Forbidden West, with about 14 minutes of in-game action captured directly on the PS5.
The State of Play broadcast will start at 9AM Pacific Time / 5PM BST / 6PM CEST, but the main segment will actually start later at 2PM Pacific Time / 10PM BST / 11PM CEST, on 27th May 2021. The preceding five hours will feature a "uniquely crafted countdown towards the main State of Play event," says Sony.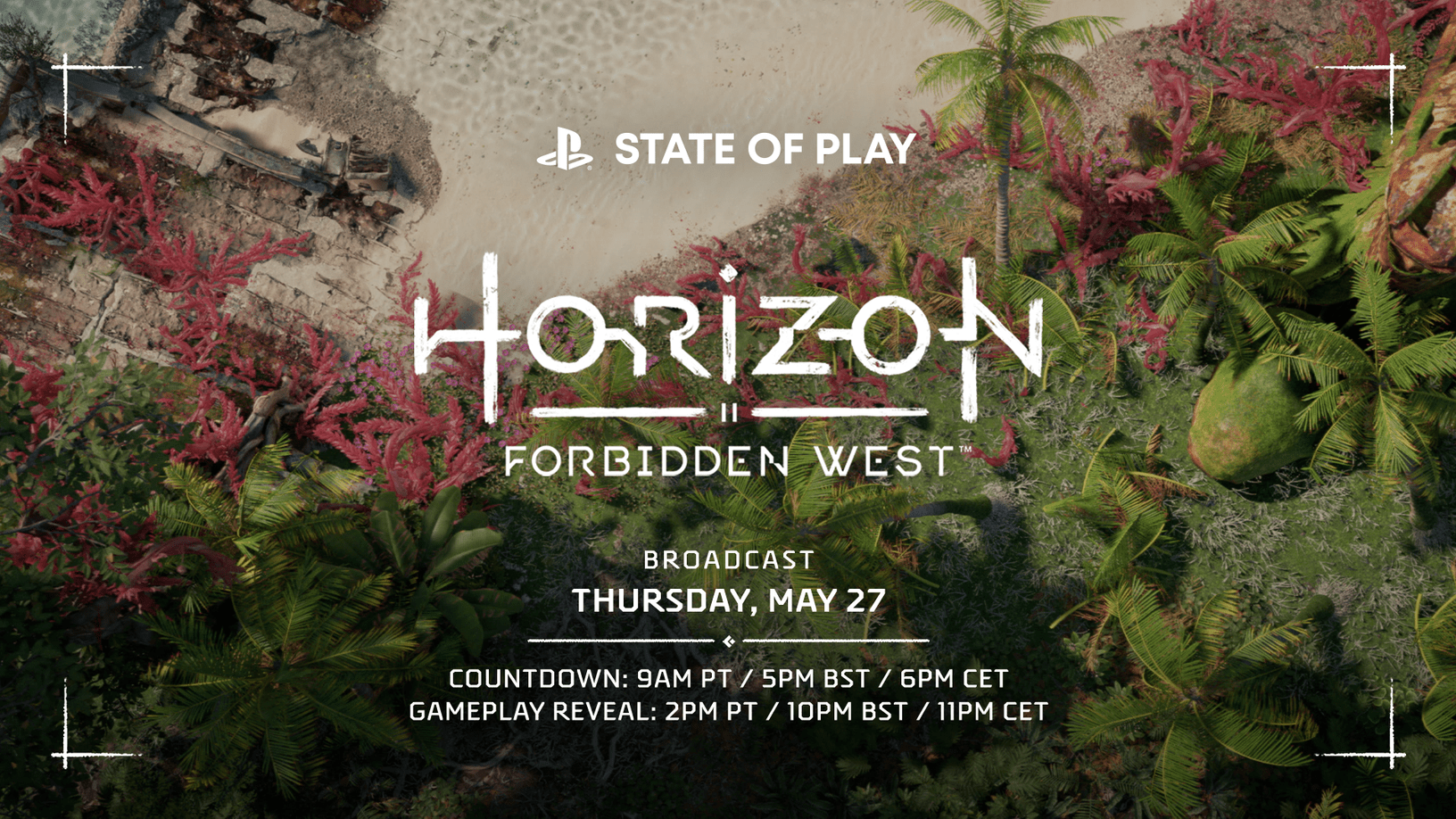 During this State of Play, we will debut the Horizon Forbidden West gameplay reveal! In this 20-minute exclusive segment, you'll be seeing about 14 minutes of brand new in-game action featuring our heroic protagonist Aloy, all captured directly on PlayStation 5.
You can tune-in on Twitch or YouTube to watch the State of Play broadcast.