Lucid Games have released the Year One Roadmap, which details the new content players can expect, as well as the start of Seasons. The first season, called Hotshots, will kick-off in April and will introduce a new competitive mode called Blitz.
There are a number of other changes coming to the game too, including a Battle Pass, Photo Mode and a new Character. You can find out more about each of the changes below.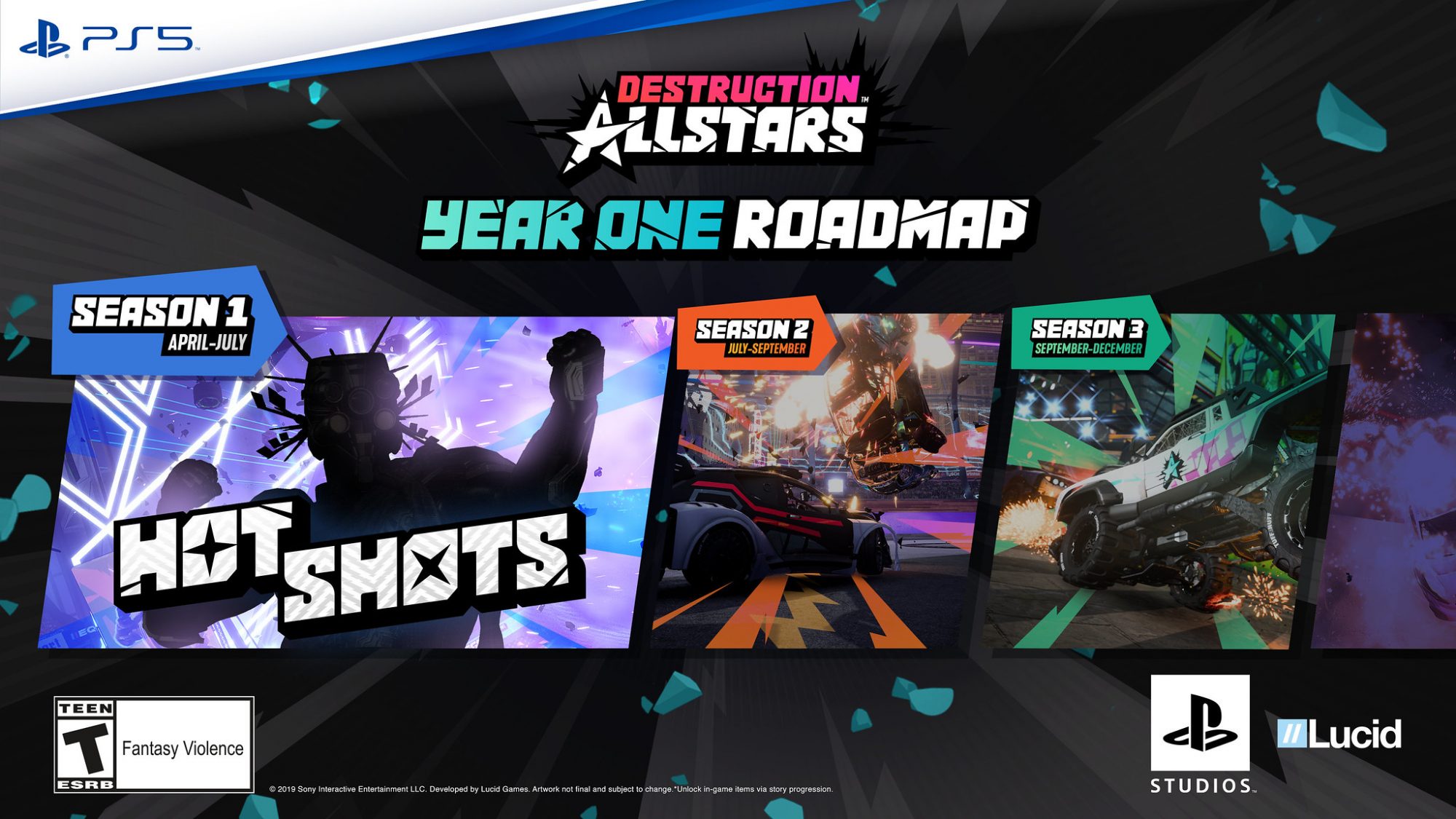 Competitive Mode
Blitz is a brand new ranked mode, built from the ground up for a competitive experience. It will feature a team-based structure of three players per team and four teams per match (or to simplify: 3v3v3v3). More details about the mode will be revealed soon.
Battle Pass
Battle Passes are coming to Destruction AllStars in Season One. As you rank up your Battle Pass, you'll earn exclusive cosmetic content only available in the current season. With a free tier and a premium tier, you'll be earning rewards no matter your preference.
Photo Mode
Photo Mode will be introduced to single-player modes, so you can pause the game and enter a free camera around the arena. This will give players more features to create the perfect screenshot to share on social media. Features will include with a variety of stickers and filters.
New AllStar
Season One will also be adding the first new Character to the game since it launched on the PS5 in February 2021. However, Lucid Games will be revealing more details about the new character and their Hero Vehicle and Abilities in the very near future, so be sure to look out for the full reveal.
Digital Deluxe Edition
Finally, Destruction AllStars leaves PlayStation Plus in early April, which means it will no longer be free to download for PlayStation Plus subscribers. As a result, Lucid Games will be introducing a Digital Deluxe Edition of the game (a Standard Edition will also be available), which will include bonus items.
1100 Destruction Points
Lupita Character and Vehicle Skin
Lupita Emote
Profile banner set
In game Avatars set
Digital Artbook
8x Challenge Series