A new firmware update for the PS5 has been released, updating the console to v20.02-02.50.00. The update improves system performance and fixes an issue with the console installing the PS4 version of a game after upgrading to the PS5 version.
The update is available to download and install now, and is roughly 870 MB in size. The update also adds a quick option to edit video clips using Share Factor Studio directly from the media gallery. You can check out the official release notes below.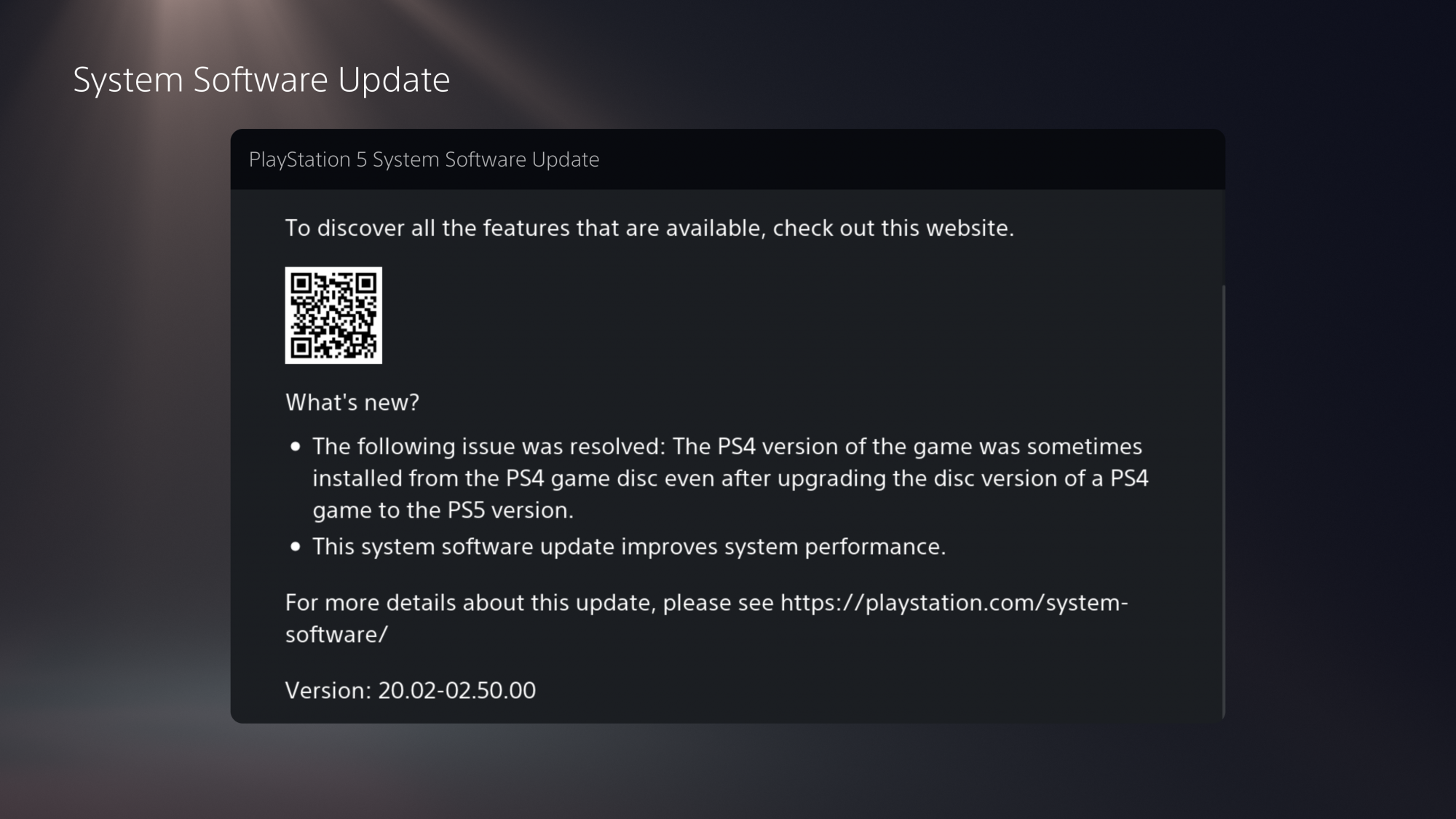 Version 20.02-02.50.00
This system software update improves system performance.
In rare cases, the PS4 version of a game would install from the disc after you upgraded to and installed the PS5 version. Now, when you insert the PS4 game disc, the PS4 version won't install unexpectedly.
You can now select and edit video clips using Share Factory Studio from your media gallery.