The PlayStation Plus games line-up for February 2021 has been revealed, and includes not one, but two PS5 games including previously announced Destruction AllStars. The three games will be available to download from 2nd February 2021.
The February line-up is actually a pretty good one, including not only the PS5 exclusive, but also two other popular game on the PS4. The other PS5 compatible game is Control: Ultimate Edition, which is not only playable on the PS4 too, but also includes the game's DLC packs.
PlayStation Plus February 2021 Line-up
Destruction AllStars (PS5)
Control: Ultimate Edition (PS5 and PS4)
Concrete Genie (PS4)
Both Destruction AllStars and Control: Ultimate Edition will make use of PS5 features including Game Help, letting you access hints and walkthroughs without needing to leave the game.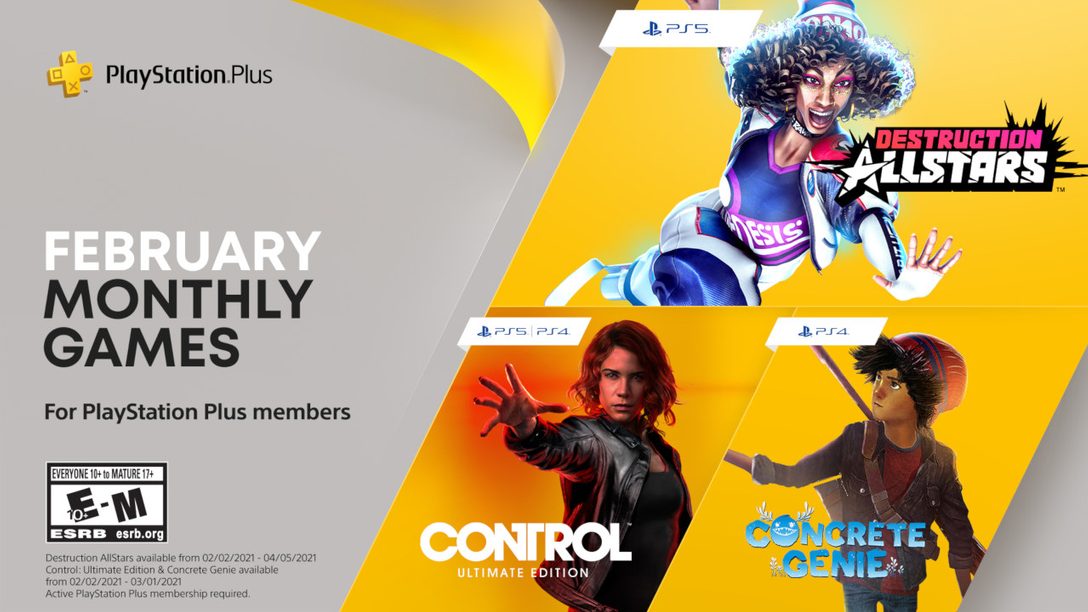 Be sure to download or add January's games to your library, which includes Maneater on the PS5, before next week, or you will lose access to them.