Insomniac Games has announced that Marvel's Spider-Man on PS4 will be receiving an update, which will allow players to transfer their saved game to work with Spider-Man Remastered on the PS5. Previously, Insomniac said that cross-gen save was not supported.
The change is a direct result of players asking for the company to support cross-gen saves. And it's good to see that the company has listened: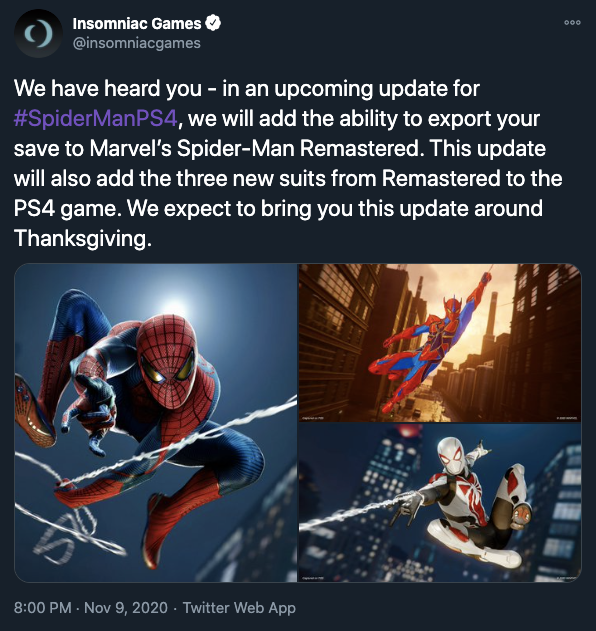 The new suits coming to the PS5 version of the game will also be added to the PS4 version in the same patch. This includes the Arachnid Rider and Armored Advanced suits that were announced last week.
As mentioned in the tweet above, the update should be available around Thanksgiving (26th November), so look out for the update towards the end of the month. Marvel's Spider-Man Remastered as well as Marvel's Spider-Man Miles Morales releases on the PS5 this week, on 12th November.