The PS5 comes with an 825 GB ultra fast SSD drive, which has around 667 GB of usable space for games and other content. Naturally, gamers will be looking to transfer games off the console in order to install new ones. However, the PS5 does not support transferring PS5 games to an external drive.
While the PS5 allows PS4 games to be played off an external drive as well as be copied to and from a external hard drive, it does not allow the same for PS5 games.
In screenshots shared by TheSixthAxis, you can see that the Storage Management tool does not allow PS5 games to be moved to external storage. The only way to clear up space is to delete the PS5 games to make room for more.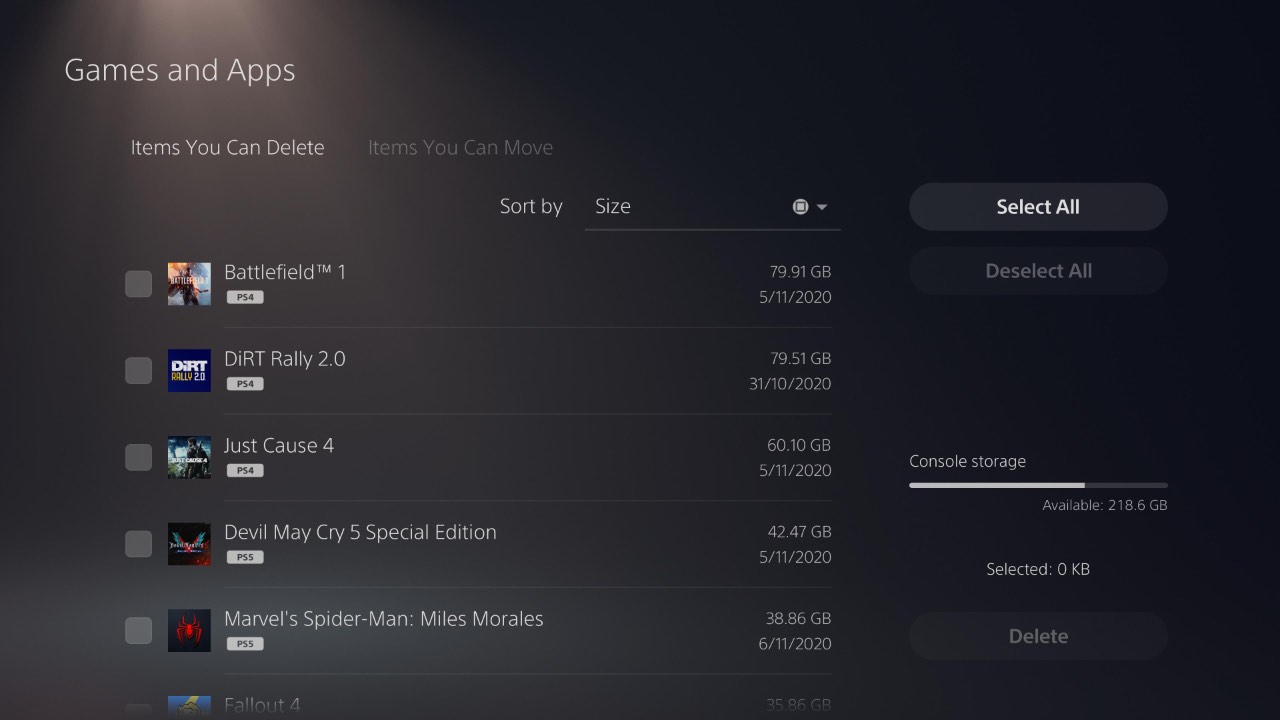 PS4 games can be transferred to and played from an external hard disk, but this does mean that the games won't benefit from improved loading times. In order to benefit from fast loading, the PS4 games should be installed to the internal SSD.
Let's hope that Sony adds in the ability to transfer PS5 games to and from external hard drives in the near future via a firmware update. Sony has also disabled the internal SSD expansion slot until a future update.