Those hoping to expand the storage of the PS5 soon after launch will be disappointed to hear that the M.2 expansion slot will be disabled at launch. Speaking to The Verge, the slot is "reserved for a future update." Sony has also yet to release a list of compatible M.2 drives that will work with the console.
Earlier in the year, PlayStation hardware architect Mark Cerny talked about the SSD expansion, which would allow users to increase the available space on the console past the 825 GB internal SSD.
However, not all M.2 SSD will be fast enough to support the PS5's architecture, and Sony has promised to release a list of supported drives. But this doesn't look like it will happen for launch. The SSD expansion slot will support M.2 drives using PCIe 4.0 and without heatsinks.
This will be disappointing as two seperate leaks have indicated that the usable storage on the PS5 825 GB SSD will be just 667 GB (after system software and formatting).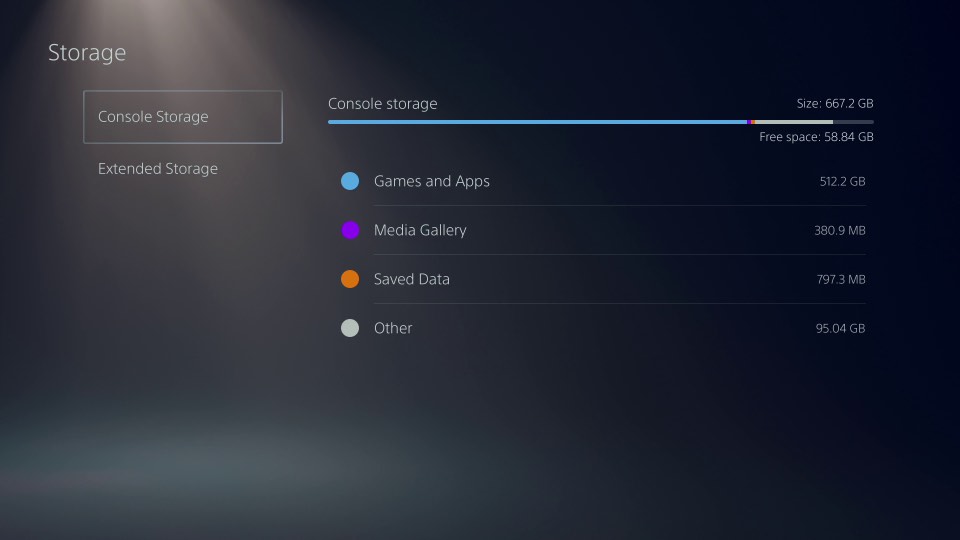 Some of the PS5 launch games will exceed 100 GB of storage, which means you may only be able to install up to 6 full games on the console at any one time (with their updates). The launch game sizes are as follows:
SackBoy: A Big Adventure: 32GB
Spider-Man: Miles Morales: 50GB
Spider-Man: Miles Morales with Spider-Man Remastered: 105GB
Demon's Souls: 66GB
Call of Duty: Black Ops Cold War: 133GB