EA has announced that FIFA 21 will be coming to next-gen consoles this December. This also means that those who already own the PS4 or Xbox One versions of the game will be able to upgrade to the next-gen version soon.
FIFA 21 for PS5 and Xbox Series X | S will release on 4th December 2020. Until then, the PS4 or Xbox One version can be played on those consoles via backwards compatibility. Once the next-gen version is out, current-gen owners will be able to upgrade for free via EA's Dual Entitlement scheme.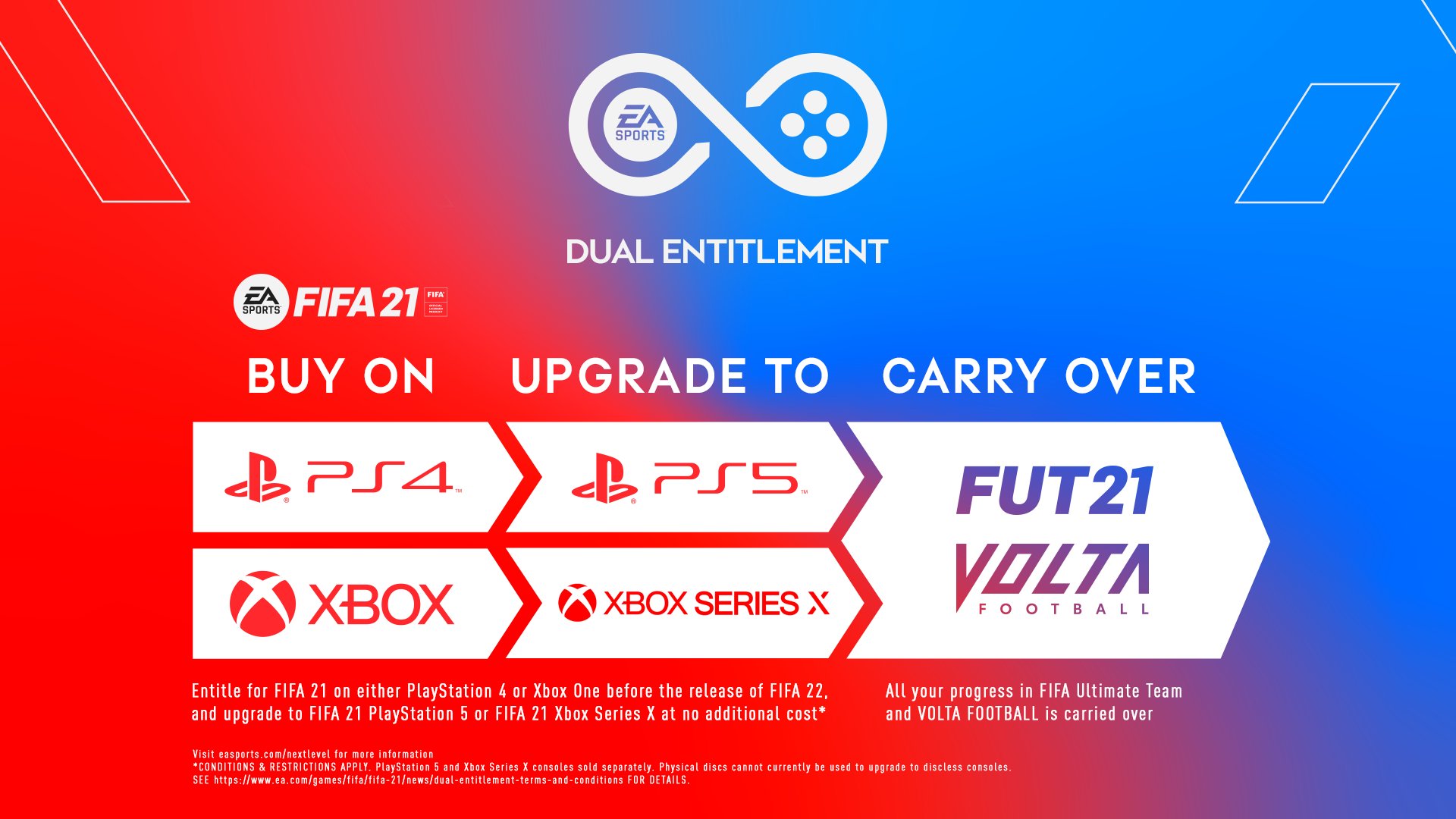 Those that have a physical version of the current-gen game will still need the disc for next-gen, which means you will need to have a PS5 with disc drive or the Xbox Series X to upgrade easily.
EA will also allow you to upgrade from a disc version to a purely digital version if you've bought a PlayStation 5 Digital Edition or Xbox Series S. In those cases, you'll need to contact EA support at help.ea.com to validate your purchase using your account information.