EA is the latest company to announce free upgrades to the next-gen version. Those who purchase FIFA 21 on PS4 or Xbox One will be able to upgrade to the next-gen version for free, but only until FIFA 22 is released.
There will be limitations for the physical versions of the game, however. Gamers who own a physical copy of the game will not be able to upgrade if they purchase the PS5 Digital Edition (without disc drive).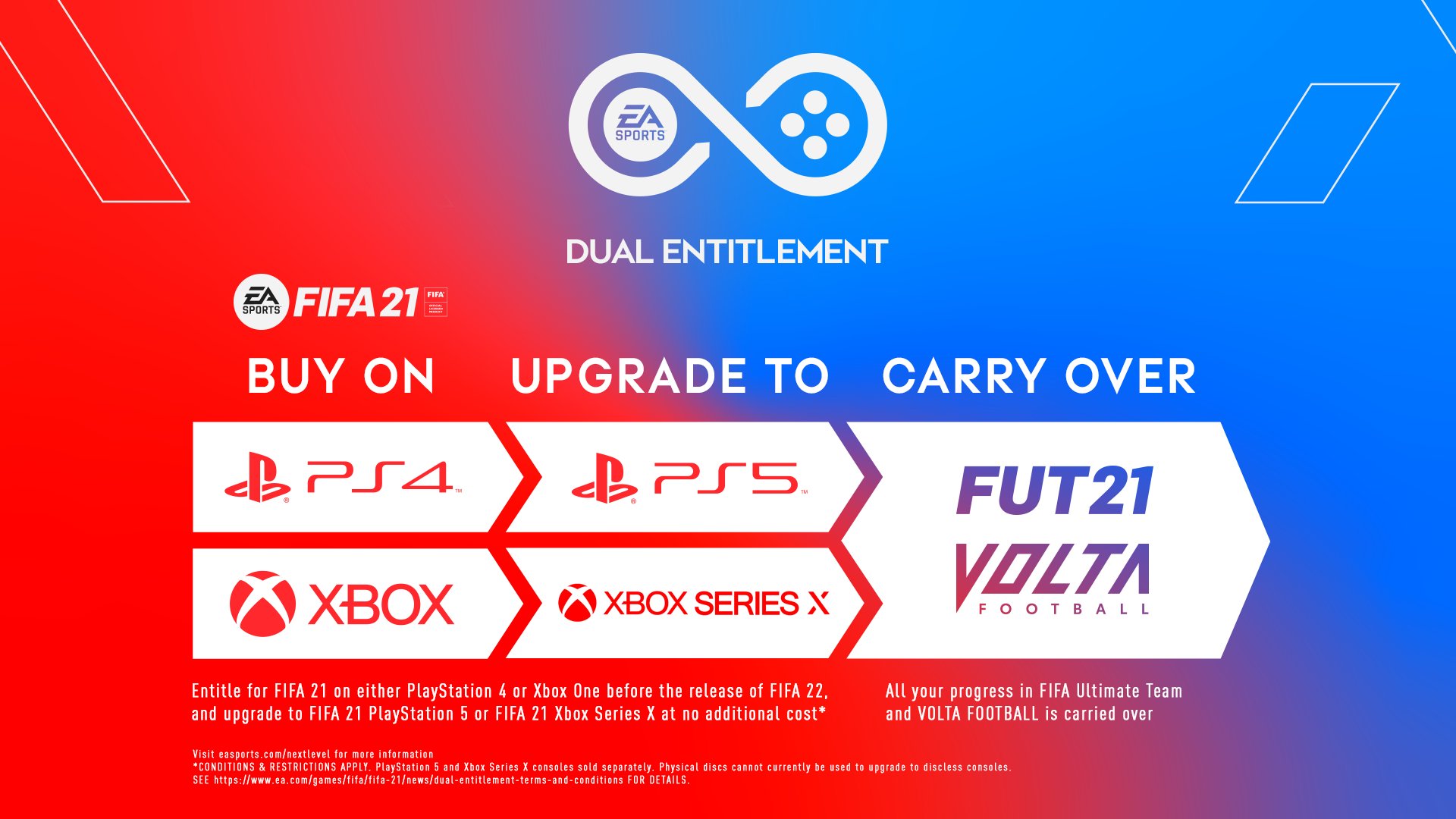 The physical disc will be required to verify ownership of the game, which obviously isn't possible on the disc-less version. This also means you won't be able upgrade from the PS4 to Xbox Series X version, or Xbox One to PS5 version.
The physical copy of FIFA 21 on PlayStation 4 also includes your entitlement to download and play the PlayStation 5 version of the game (and Xbox One with Xbox Series X), so you'll still be able to upgrade via Dual Entitlement if you purchase a next generation console with a disc drive.

If you intend to buy a discless next generation console, you will need to purchase FIFA 21 digitally to take advantage of the Dual Entitlement offer as physical discs cannot currently be used to upgrade to discless consoles.
EA announced a similar scheme for Madden NFL 21, allowing gamers to upgrade their copy if the game until the release of Madden NFL 22.