Images filed with the Taiwanese National Communication Commission (NCC) show images of the PS5 along with the stand for the first time. The images show the PS5 with UHD Blu-ray drive, and how the stand will attach to the console horizontally, but not vertically.
The stand (shown below) can be used both horizontally and vertically with the console. The clip in the first image is used keep the stand in place both horizontally and vertically (it can rotate depending on which way you want your PS5).
Given that the console will weigh up to 4.5kg (3.9kg for the Digital Edition), we hope the stand is sturdy enough to hold the PS5 in place and keep it safe.
The photos also reveal a mysterious button on the bottom of the console, which looks like it could be used to remove the bottom panel from the console (the part with the disc drive), which may reveal where the SSD expansion will go.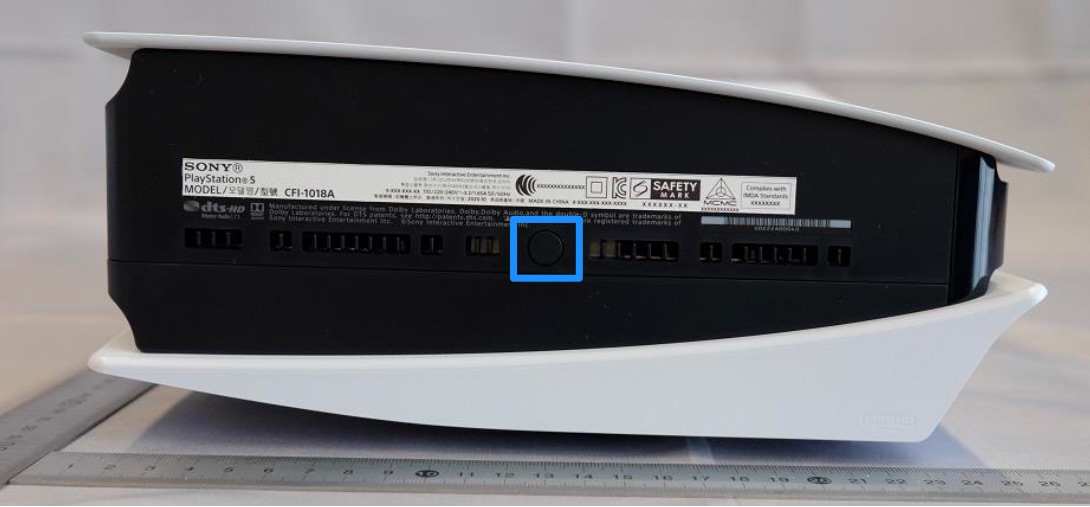 The complete PDF with all the photos, including HDMI and USB cables, and the console itself, can be downloaded / viewed here.
Source: FCC ID