The ports on the PS5 have now been confirmed following last night's PS5 Showcase from Sony. According to a new 360-degree view of the console, all the ports have been shown off, which include 3 USB-A slots, but no digital-out audio connection.
The ports on the PS5 are as follows, with the below image confirming the position of the ports on the rear of the console. You can also check out the other PS5 specs here.
Front:

1x USB-C
1x USB-A (USB 2.0)

Rear:

Power
HDMI (HDMI v2.1)
2x USB-A (USB 3.0)
Ethernet (10BASE-T, 100BASE-TX, 1000BASE-T)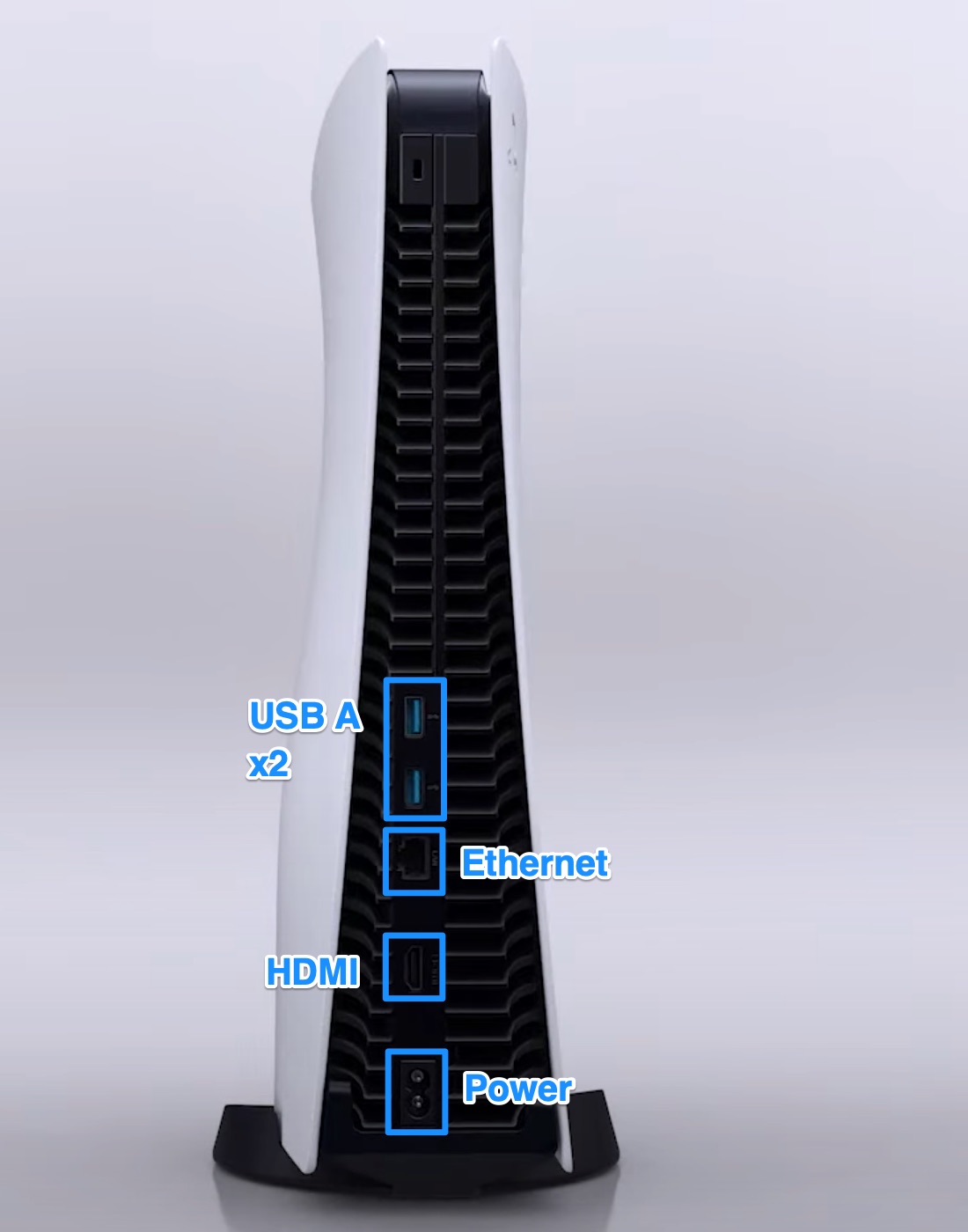 Unlike the PS3 and PS4, the PS5 will not have a digital audio-out port, also missing is the auxiliary port found on the PS4, which was used by the PlayStation Camera.