Ember Lab has announced a delay to timed PlayStation exclusive Kena: Bridge of Spirits, which was expected to be a PS5 "launch window" title. The game is now set to release in Q1 2021.
Ember Lab cites difficulties of working at home as the main reason for the delay, which has made development slower than expected. The delay was announced in a tweet: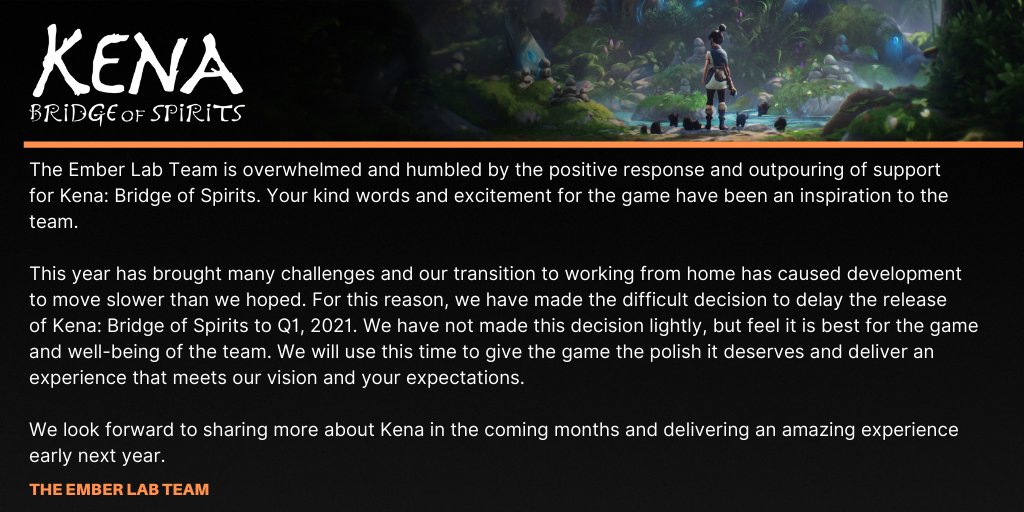 Kena will be releasing on the PS4, PS5 and PC in Q1 2021, but no exact release date has been announced. As the game is a timed exclusive on PlayStation, it will later be released on Xbox. Those that purchase the PS4 version will get a free next-gen upgrade.