The PS5 has an entirely new User Interface (UI) and User Experience (UX) compared to other PlayStation consoles. The UI has been created from the ground up and will be displayed in native 4K resolution.
The UI borrows some elements from the PS4, but you will find that most of the features and UX are entirely new. You can read our in-depth analysis of the UI and UX here.
The new Home screen now separates Games from Media apps. The home screen itself is similar to the PS4, but with smaller, more defined icons.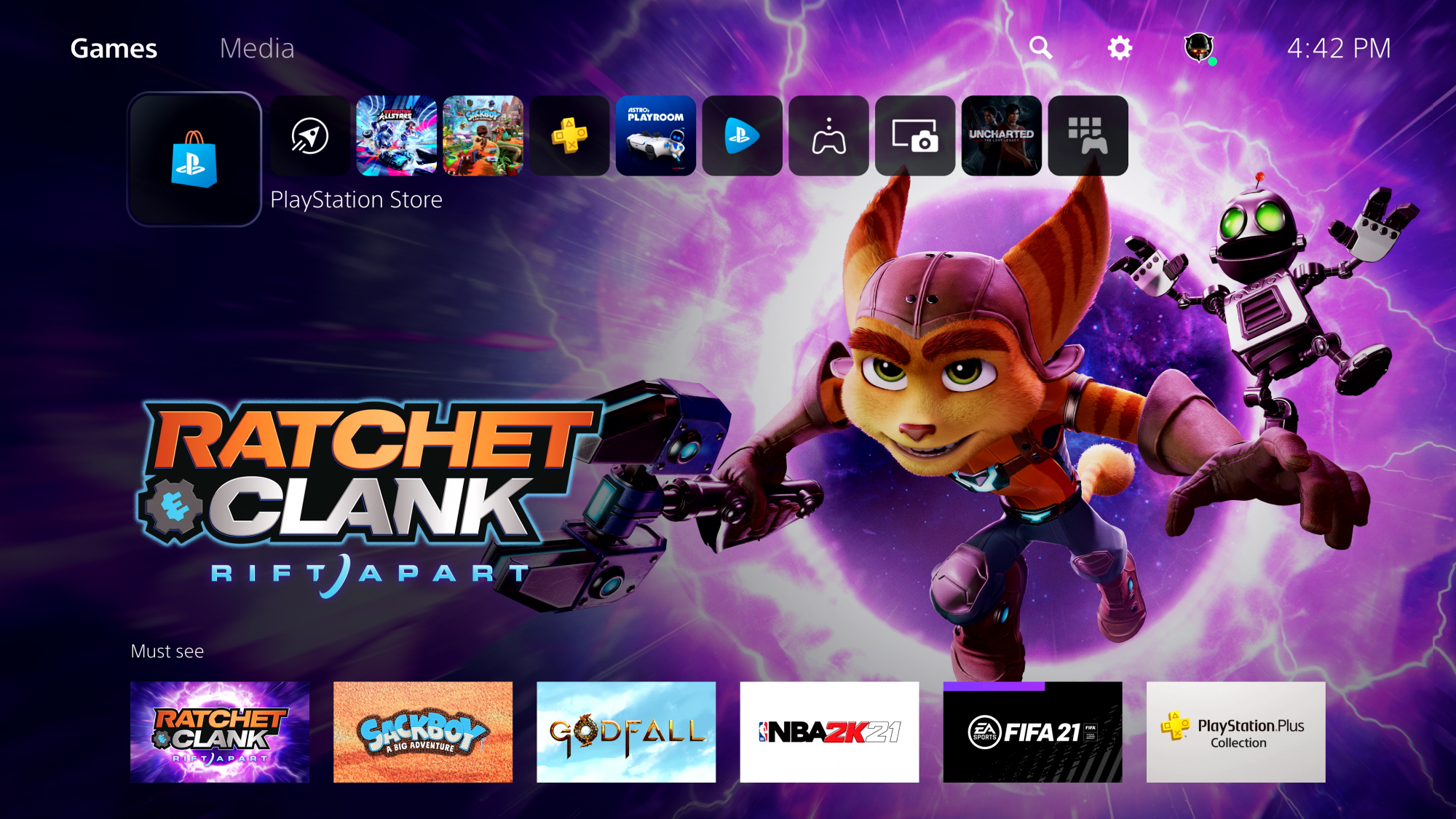 A new Control Center can be accessed with the press of the PS button in-game to show you information on objectives, trophies, game news and more.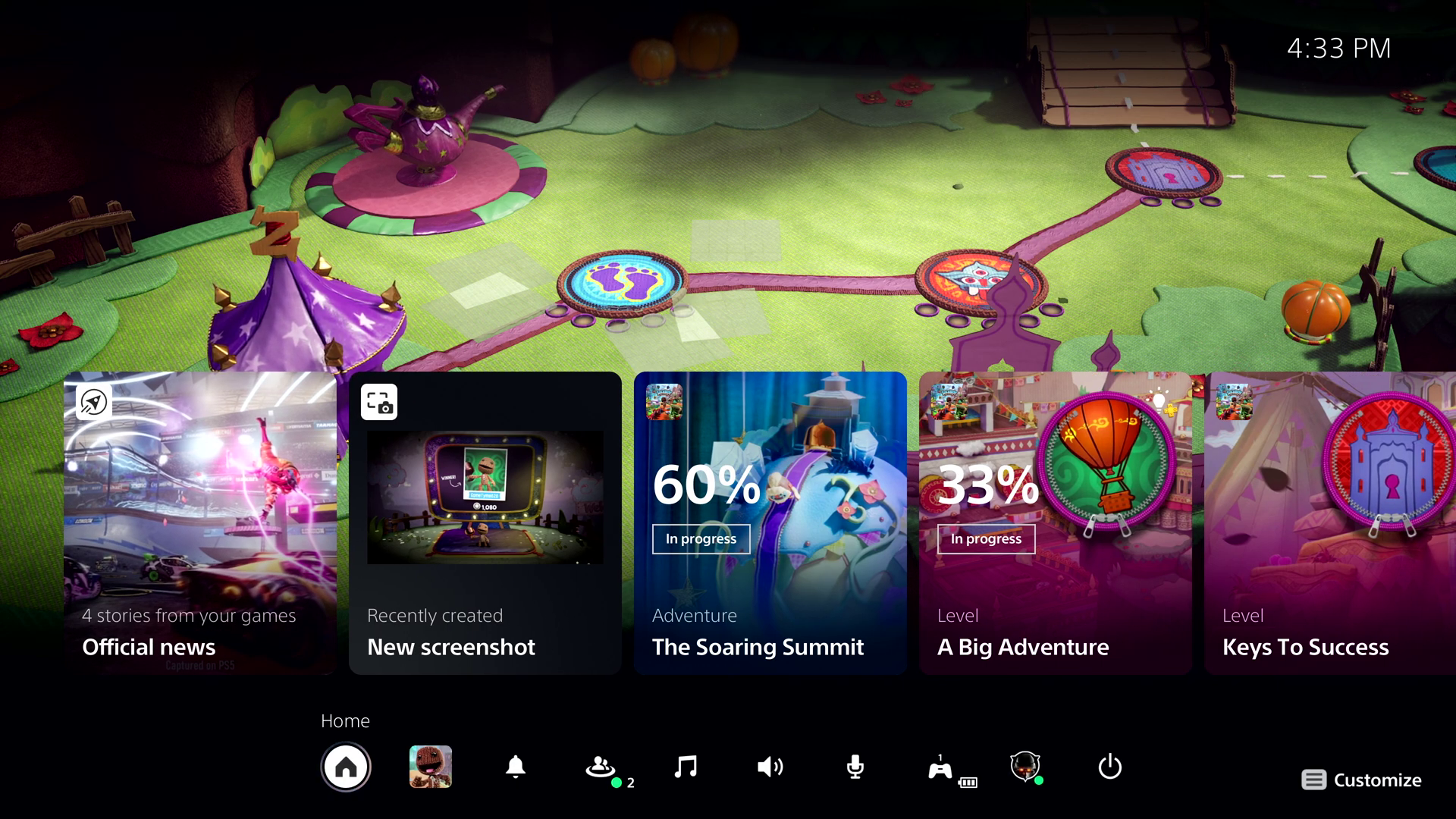 The first real glimpse of the system was revealed on 11th June 2020, during the PS5 event, and shows the PS5's start screen: