A recent Japanese job listing spotted by @Nibellion suggests that the PS5 could be launching in october 2020. Following the discovery of the listing, Famitsu reached out to Sony, who was quick to response, indicating that the release date was a mistake not the true release date.
The job listing was posted by "Rikunavi NEXT", which clearly says that the PS5 will be released in October 2020 (see screenshot below), but Sony has dismissed this as "a mistake in the recruitment site" and that the content was not written by Sony.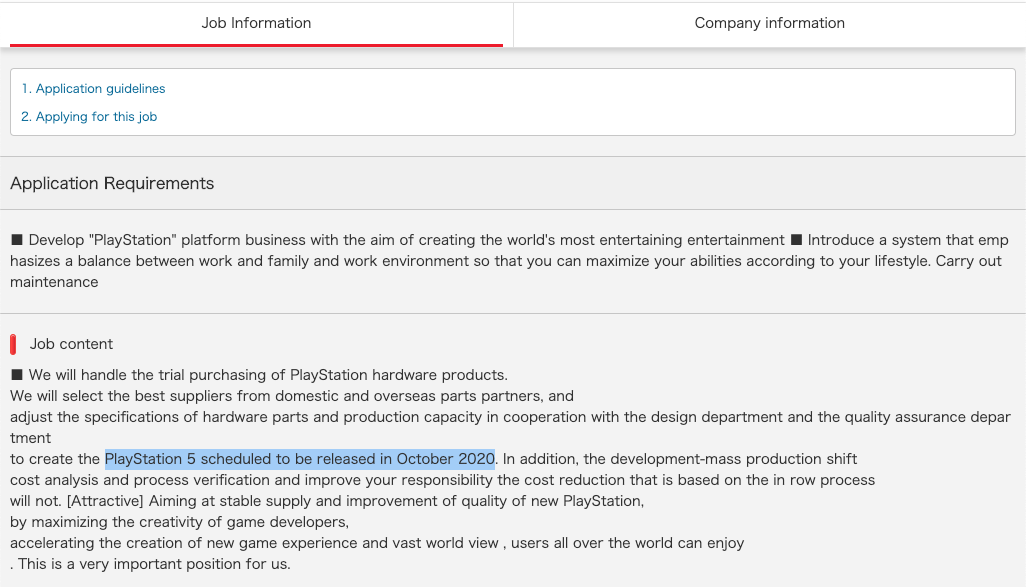 It seems strange that Sony was quick to respond to this enquiry, as usually it does not respond to rumours or speculation. Could this response lend some credit to this rumoured release date? Only time will tell.
If Sony follows the same pattern as it did with the PS4, we should hopefully get our first look at the console in June 2020. With E3 officially cancelled this year, could Sony host it's own press conference or live stream to reveal the PS5's final design?