A leaked marketing email, originally posted on the 4chan message board, suggests that Sony will be revealing the PS5 early next year. The event will be called PlayStation Meeting 2020, and will be held on 12th February 2020.
The email is in reference to the next State of Play event, which is scheduled to take place on 1st November 2019. If the email is real, it also suggests that Sony is working on a new VR headset, which will be released in 2021.
Naturally, this is rumour for the moment, and nothing has been confirmed by Sony (and likely won't be until the event itself). You can check out the messages below for more details: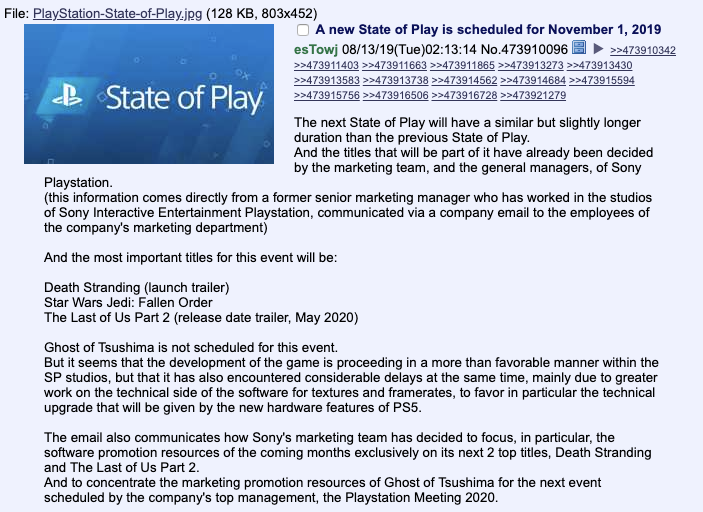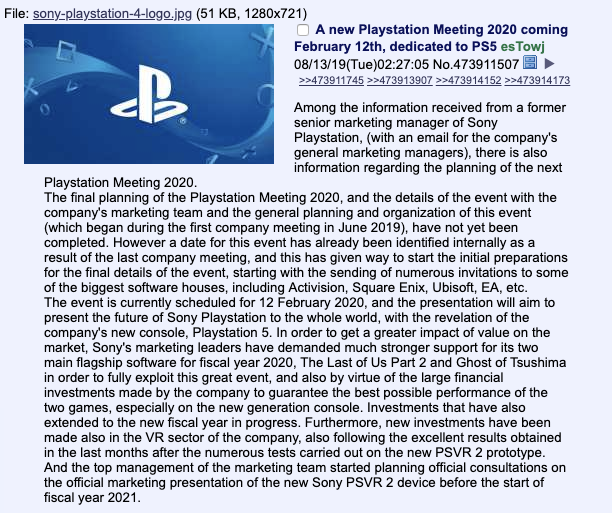 Why the actual email wasn't shared is unclear. It's odd that someone would write about what the email contains rather than share the email itself (especially with such detail).