Eurogamers reports that Sony has developed new PS3 hardware to provide the PlayStation Now service coming to North America this Summer. In addition, leaked slides and Eurogamer's sources confirm that the service will also be coming to Europe, but not until early 2015. Sony's engineers have managed to shrink the equivalent of eight PS3s onto a single motherboard, housed in a slimline server cabinet.
Sony initially tested standard retail PS3 consoles, but due to space requirements and power efficiency issues, Sony had to develop custom hardware. The new PS3 also has important internal changes lower latency and make the system perfect for streaming.
A leaked internal slide (below) also shows that PlayStation Now will be coming to Europe in Q1 2015, with a Japanese launch slightly earlier towards the end of 2014. A closed public beta is planned for later this month in North America, but it's unclear of Europe will also get a public beta closer to it's launch.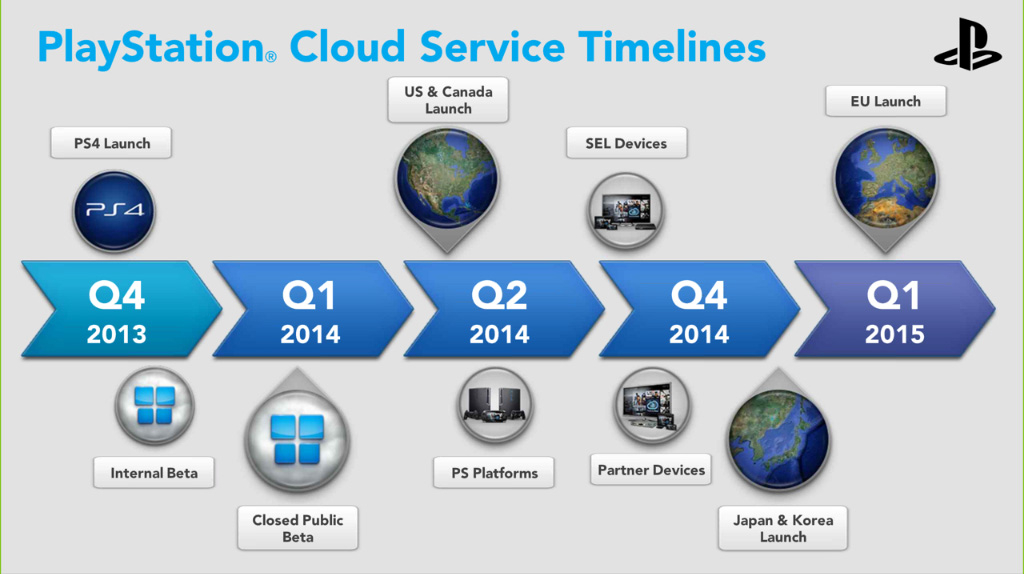 [Source: Eurogamer]