The PS5 has reached a new sales milestone, surpassing 40 million sales since the console launched in November 2020, as of 16th July 2023. The PS5 suffered shortages until recently, which no doubt affected the number of units that could be sold.
The sales milestone is just a little slower than the PS4, which reached the same number of sales two months sooner. Without the challenges faced by the PS5 during the COVID-19 pandemic, this sales figure would have surely been higher.
In addition to the announcement of the sales milestone, PlayStation also revealed the top 40 games as voted by players.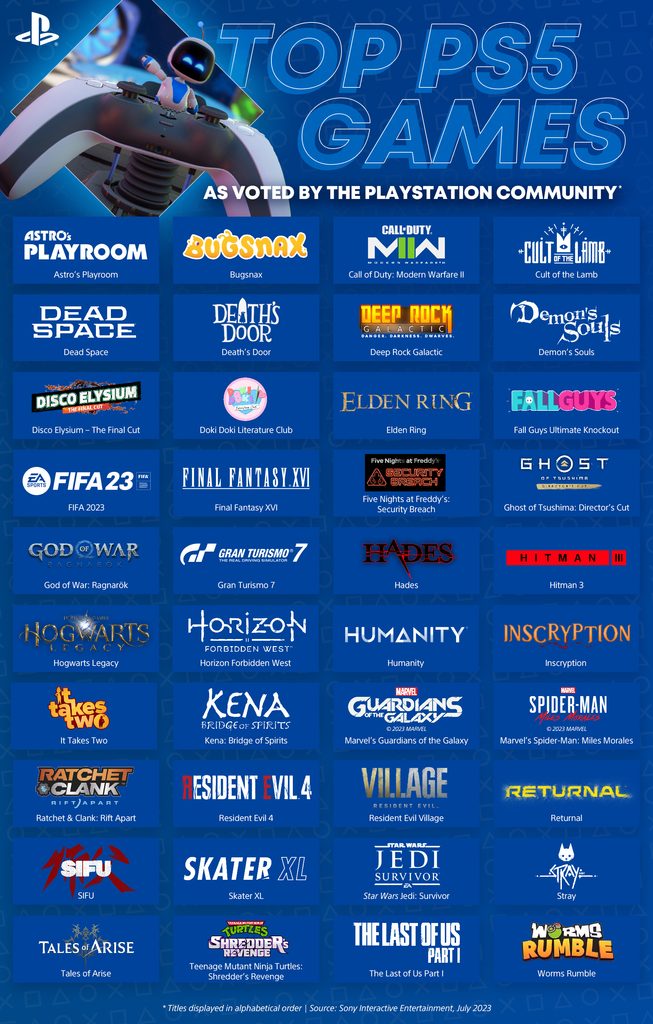 It was only in February 2023 that Sony revealed the PS5 has sold 32 million units, which means in the first half of this year, the PS5 has sold 8 million units alone. By the end of the year, Sony could double the number now that the console is more readily available.