The Game Catalogue update for PlayStation Plus Extra and Premium subscribers has been revealed, with nine new games being added from 20th June 2023. New games this month include Far Cry 6 (PS4, PS5) and Rogue Legacy 2 (PS4, PS5).
PlayStation has also revealed that PS5 game cloud streaming is being tested for supported PS5 games, and the feature will be made available the PlayStation Plus Premium subscribers in due course. The feature will allow players to stream supported PS5 games from the Game Catalog as well as those the player owns directly to the PS5, without having to download the games. A launch window will be revealed soon.
We're currently testing cloud streaming for supported PS5 games – this includes PS5 titles from the PlayStation Plus Game Catalog and Game Trials, as well as supported digital PS5 titles that players own. When this feature launches, cloud game streaming for supported PS5 titles will be available for  use directly on your PS5 console. That means as a Premium member, it'll be easier to jump into your favorite games without downloading them first onto your PS5 console. Our goal is to add this as an additional benefit to PlayStation Plus Premium as part of our ongoing efforts to enhance the value of PlayStation Plus.  

Nick Maguire
VP, Global Services, Global Sales and Business Operations, SIE
You can check out the list of games below.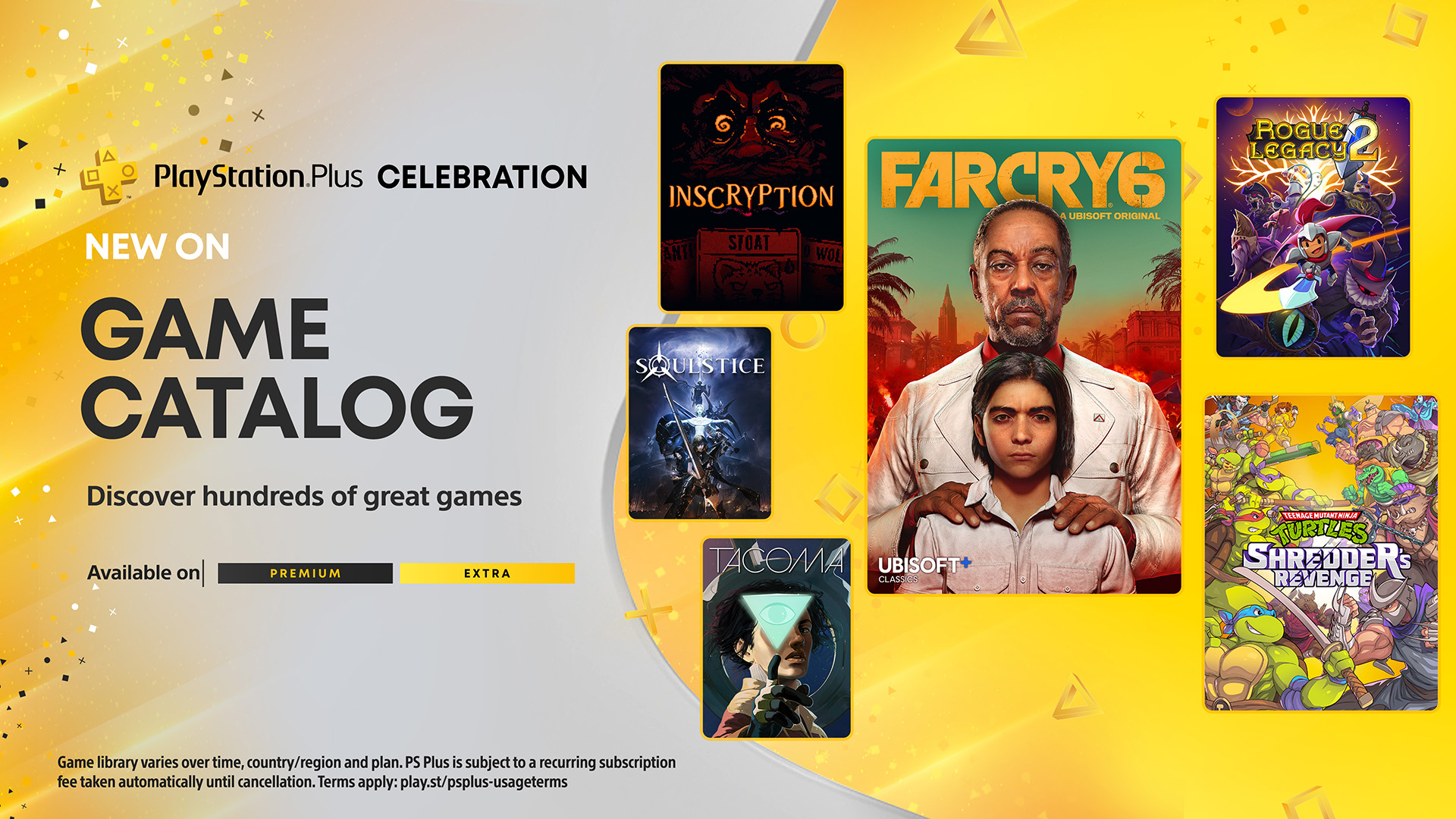 PlayStation Plus Extra and Premium June Game Catalogue
Far Cry 6 (PS4/PS5) 
Teenage Mutant Ninja Turtles: Shredder's Revenge (PS4/PS5) 
Rogue Legacy 2 (PS4/PS5) 
Inscryption (PS4/PS5) 
Soulstice (PS5) 
Tacoma (PS4) 
Deus Ex: Mankind Divided (PS4)
Killing Floor 2 (PS4) 
Game Trial for WWE2K23 (PS4), will also be available on June 20.