The PlayStation Plus Essential line-up for February 2023 has been revealed, featuring three new games for PlayStation Plus Essential, Extra and Premium subscribers, as well as new DLC content. The new games will be available to download from Tuesday, 7th February 2023, and includes Mafia: The Definitive Edition for the PS4.
This month's lineup also OlliOlliWorld (PS4/PS5) and Evil Dead: The Game (PS5/PS4), and new DLC for Destiny 2. It's been a while since extra content was included in the monthly PlayStation Plus update.
The PlayStation Plus Extra and Premium Game Catalog lineup for January will be announced later this month.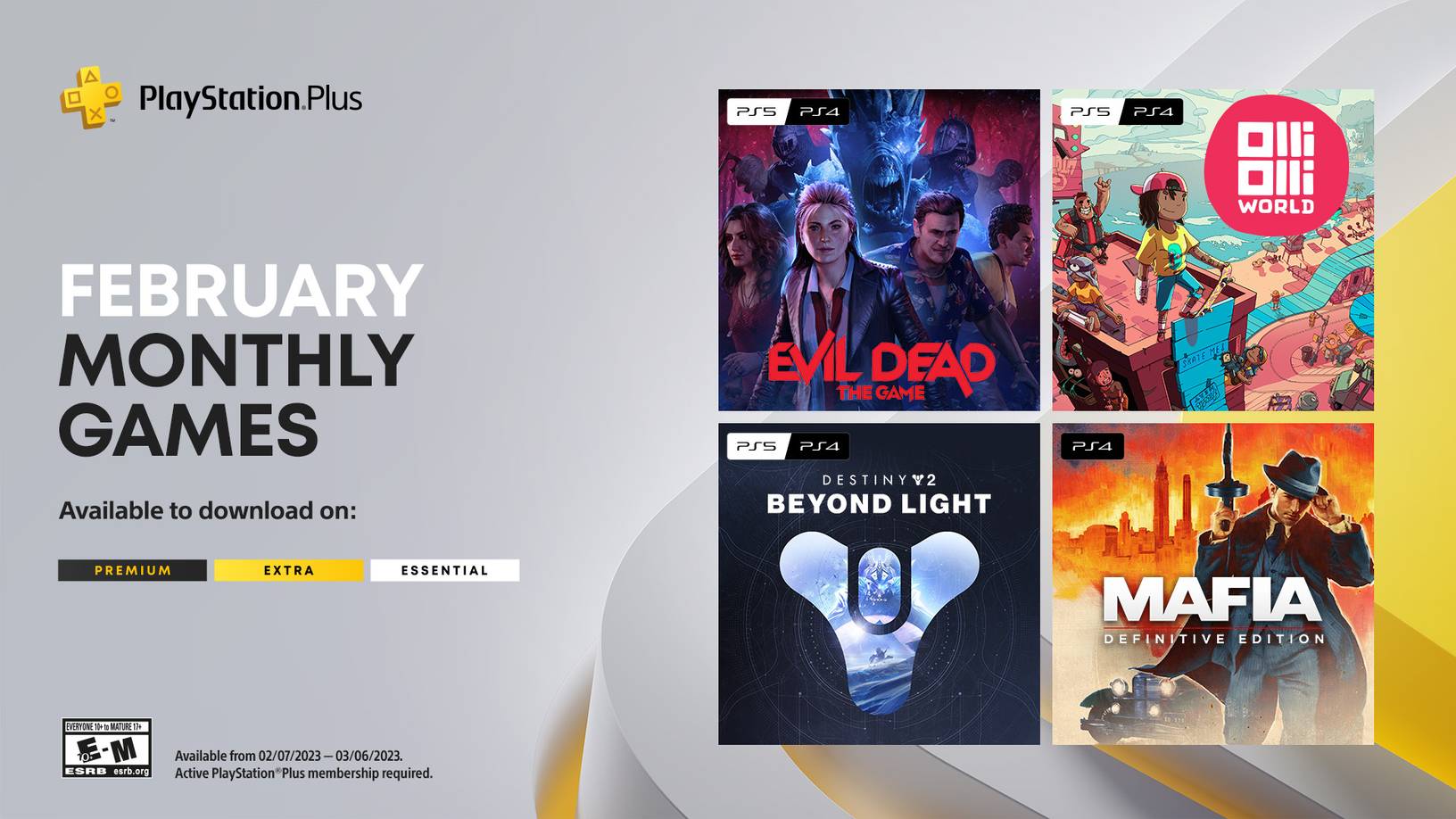 February 2023 Line-up
Evil Dead: The Game (PS4 / PS5)
OlliOlliWorld (PS4 / PS5)
Destiny 2: Beyond Light (PS4 / PS5)
Mafia: The Definitive Edition (PS4)