The 2022 Wrap-Up is now live, allowing you to see your PlayStation stats from the last 12 months. Like previous years, the PlayStation Wrap-Up breaks down your highlights from the past year, showing your top games, hours played, and trophies earned.
Head over to the 2022 Wrap-Up page and login with your PlayStation Network account to see your stats. After checking out all your stats, you can redeem a PSN code for some exclusive avatars and share your stats with others.
You'll be able to share a summary card like the below on social media: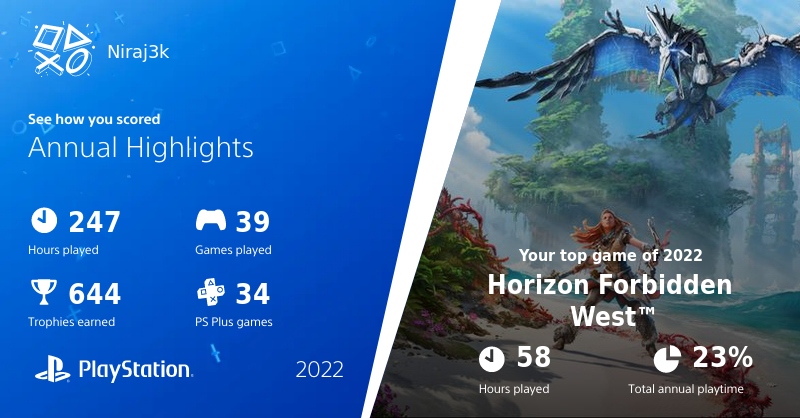 The question is, did you do better or worse than last year?