The Dark Prophecy is a 2D pixel art point-and-click adventure game available on the PS4 and PS5, inspired by similar games from the 90's. The game was developed by Start Warp and Meridian4, and published by Ratalaika Games, and is available to purchase on the PlayStation Store.
As far as this game goes, it's pretty similar to other point-and-click games you may have come across. You can cycle between different options such as look, use and talk using
on the controller and use the analogue stick to hover over objects or people, and using

to use the command.
The game will have you collect various items in order to progress, talk to NCPs to get information and clues on how to progress, and move between the different areas. There aren't a lot of areas in the game to navigate – there are 18 locations in all for you to explore.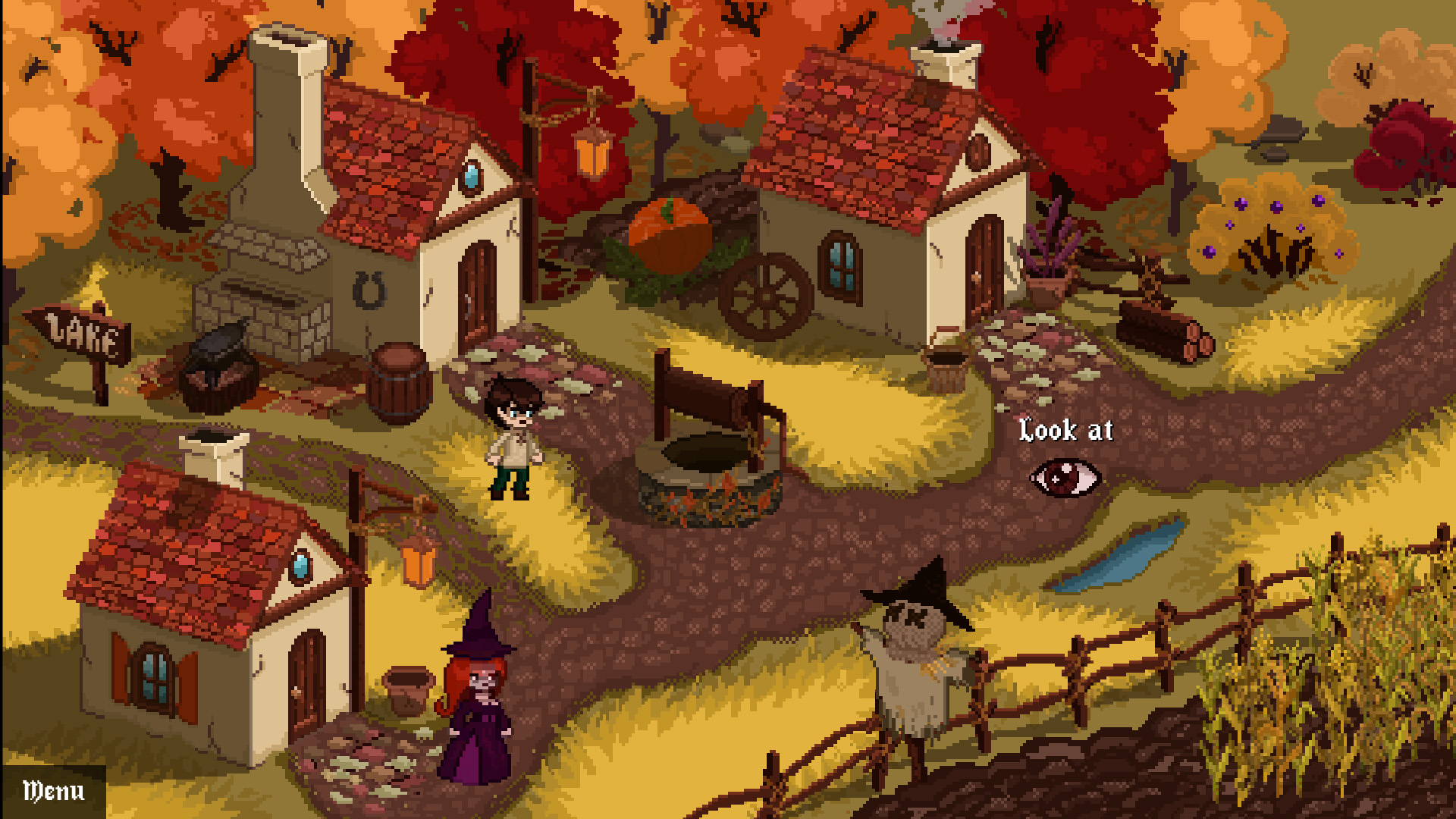 You play as Jacob, who finds himself entrusted with the task to save the kingdom from cataclysmic witchcraft. Along the way, you'll have to talk to various people, solve puzzles and use items. The game itself isn't very long depending on how good you are with the clues and puzzles. The game can be completed in as little as a hour but your first run will likely take you around two hours.
The game has 13 trophies to unlock, broken down into 1 Silver

, 11 Gold

, and a Platinum

trophy. The trophies are easy to unlock, but there are three missable ones which require you to do a specific task or mission. If you get stuck, there is a online walkthrough available, but it will spoil the essence of the game.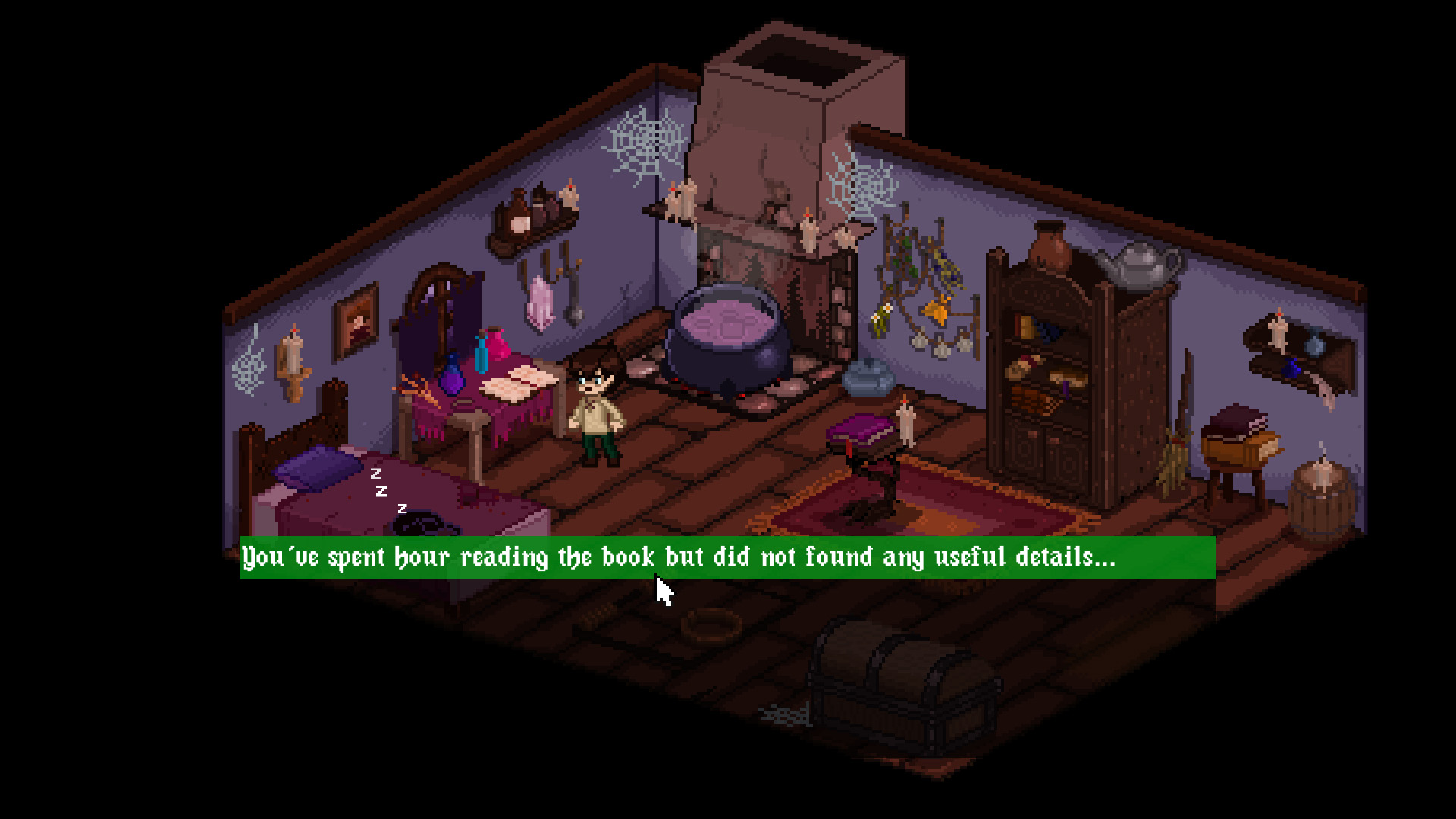 The graphics are what you would expect of a 2D pixel art game like this, with pixelated characters and environments, but with enough intricate details to make each area worth exploring.
The game is available on the PlayStation for £7.99 / $9.99 / €9.99, and you get both the PS4 and PS5 versions included. It also means you can play the game twice (once on each platform) to get two Platinum trophies. Considering how short the game is, the price tag may seem a little steep, but it's worth picking up the game if you like retro point-and-click games like this one.