In a tweet by PlayStation UK, the release window for the next-generation VR headset has been revealed. The PlayStation VR2 headset will be coming in early 2023, which likely means sometime between January and March 2023, but it could be anytime in the first half of the year.
Aside from the tweet, there has been no other news on the VR headset, not even a PlayStation Blog article. Back in July, some of the unique features of the PS VR2 headset were revealed, including See-Through View and Customised Play Area.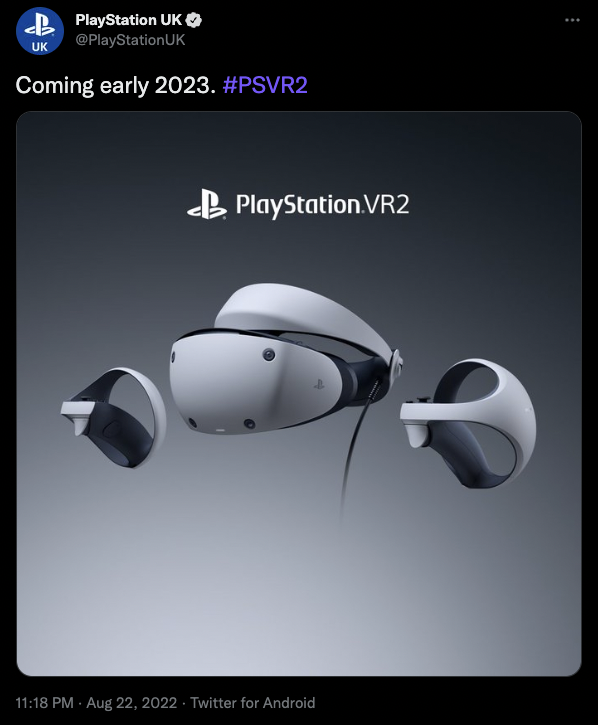 You can also checkout the official specs for the PlayStation VR2 headset here, which were revealed earlier this year.