A PS5 feature is already on the chopping block as Sony plans to discontinue Accolades due to its lack of use. Accolades was a feature that was introduced on the PS5 at launch, allowing players to give quick feedback to another and show some appreciation.
After playing in an online game with a supported title, you have the change to award a player one of four Accolades: Helpful, Good sport, Leader or Welcoming (as seen below). However, the feature will be dropped in Autumn 2022 as the feature hasn't seen the level of usage anticipated.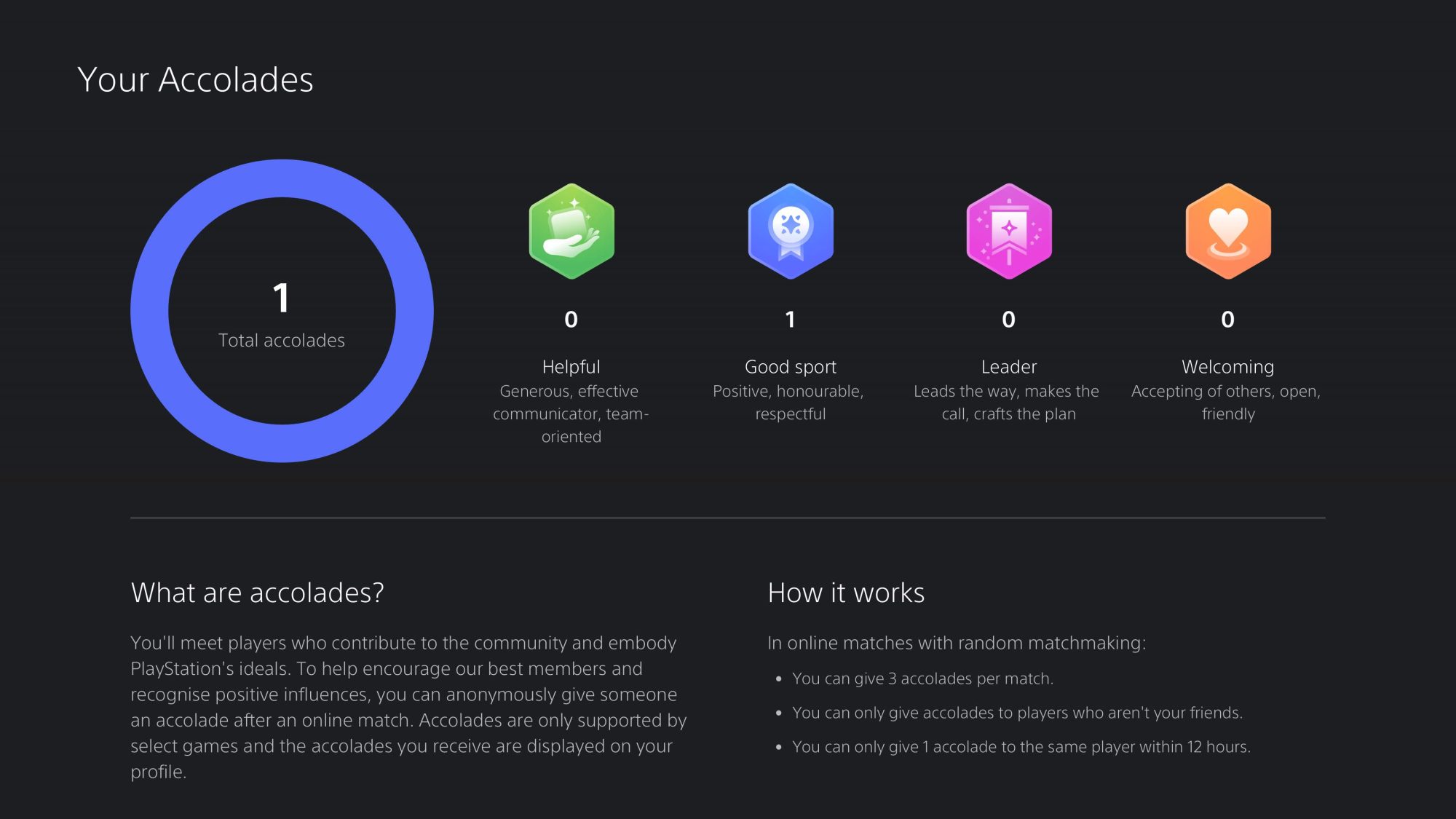 The feature is supported on a number of games, but as it's a PlayStation-only feature, it hasn't been adopted by all online games as it requires additional development work.

Sony has posted the following message on it's Support page for Discontinued Features and Services:
In fall of 2022, the Accolades feature on PlayStation 5 will no longer be supported. The feature hasn't seen the level of usage we anticipated, so we are refocusing our efforts. We encourage the community to continue to send positive messages to one another.