Guerrilla Games have announced that servers for three games are to be shut down next month, will all online modes to cease working. PS4 launch title Killzone: Shadow Fall, PS Vita title Killzone: Mercenary, and RIGS: Mechanized Combat League will all lose their online modes.
The online servers for the three games will be shutdown on 12th August 2022, but while the online and multiplayer modes will stop working, the single player and offline modes will continue to work. The announcement was made in a tweet: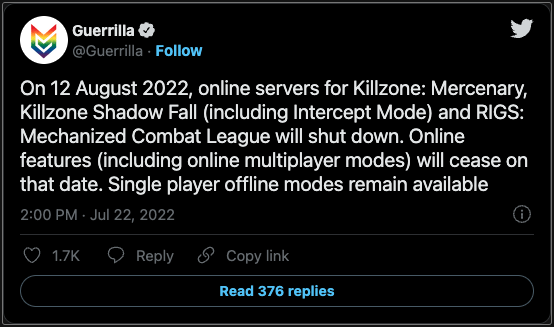 Killzone: Shadow Fall was released on the PS4 back in 2013 alongside the PS4, and even now, continue to be enjoyed by gamers. The server shutdown for this game will mean the Platinum trophy is no longer attainable, as 12 of the base trophies require multiplayer mode.