The PlayStation Plus line-up for May 2022 has been revealed, featuring the usual three games for the PS4 and PS5. The new games will be available to download from Tuesday, 3rd May 2022, and includes FIFA 22 for both the PS4 and PS5, and Tribes of Midgard for PS4 and PS5.
This month's lineup also includes a bonus FIFA 22 FUT pack, exclusive to PlayStation Plus. The other title to join the May lineup is single player roguelike Curse of the Dead Gods for the PS4. FIFA 22 has separate PS4 and PS5 versions, so be sure to add both to your Library.
Also, Persona 5 will leave the PS Plus Collection on 11th May 2022. Add the game to your game library before then to continue to access it while you have an active PlayStation Plus subscription. This is the first title to leave the PlayStation Plus Collection since it launched in November 2020 alongside the PS5.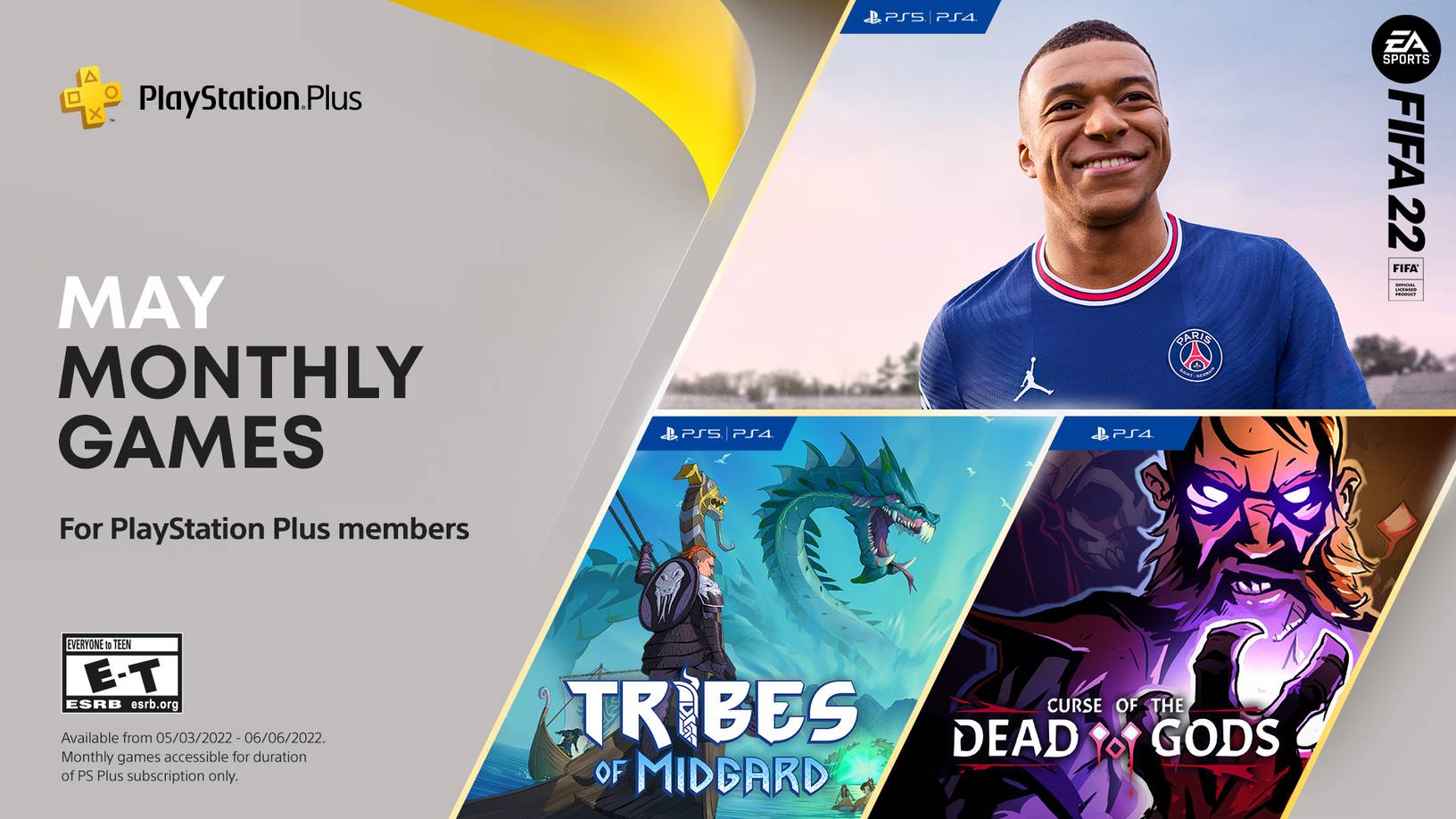 May 2022 Line-up
FIFA 22 (PS4/PS5)
Tribes of Midgard (PS4/PS5)
Curse of the Dead Gods (PS4)