The PlayStation Plus line-up for March 2022 has been revealed, featuring not three, but four new games for the PS4 and PS5. The games will be available to download from Tuesday, 1st March 2022 and includes cyberpunk first-person adventure Ghostrunner.
On the PS4, the two games in March's line-up are MMO survival game Ark: Survival Evolved and multiplayer racer Team Sonic Racing. The bonus game in March is Ghost of Tsushima: Legends, the standalone cooperative multiplayer experience, available on both the PS4 and PS5.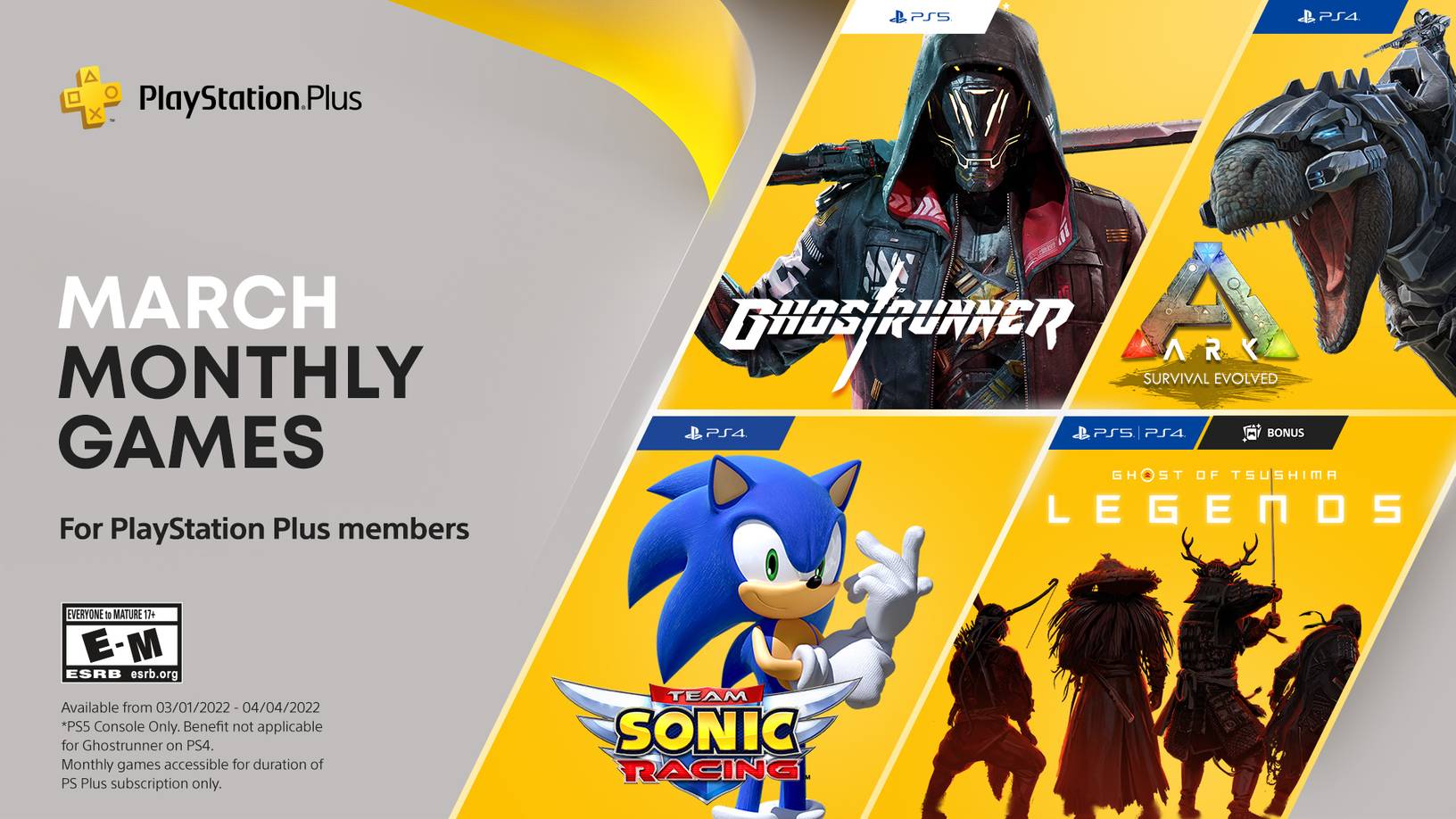 March 2022 Line-up
Ark: Survival Evolved (PS4)
Team Sonic Racing (PS4)
Ghostrunner (PS5)
Ghost of Tsushima: Legends (PS4, PS5)
Remember: you have until the end of Monday, 28th February 2022 to download February's games before they are replaced with the games above.