Gran Turismo 7 will be releasing on the PS5 and PS4 on 4th March 2022, but those who have pre-ordered the digital version will be able to preload the game ahead of release. According to @PlayStationSize, the game will be just shy of 90 GB on the PS5, not including any day-one patches or updates.
The game will be available to pre-load from 25th February 2022 – a week before the official launch. However, you won't be able to play the game until 00:00 on 4th March 2022, when the game officially launches.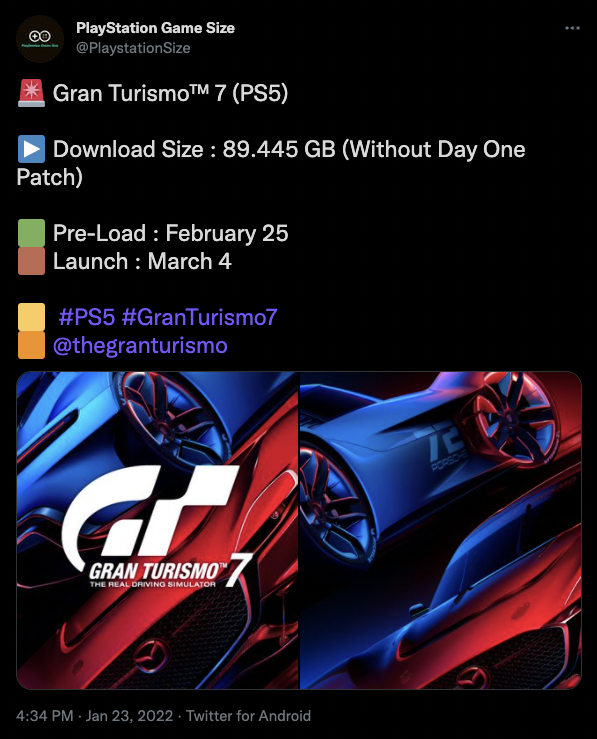 The game size on PlayStation Direct is listed as 110 GB minimum, so be sure you have enough space to download and install the game ahead of release.