The PlayStation Plus lineup for December 2021 has been revealed, featuring a PS5 game and two PS4 games for subscribers to enjoy over the Holiday period. Godfall: Challenger Edition is the PS5 game in this month's line-up, which is a limited version of the full PS5 game that includes the endgame modes but not the single-player story content.
On the PS4, you also get Godfall: Challenger Edition in addition to Lego DC Super-Villains and Mortal Shell. The three games will be available to download from Tuesday, 7th December 2021. It doesn't look like Sony will be offering a bonus game for Christmas, unless it's added closer to the time.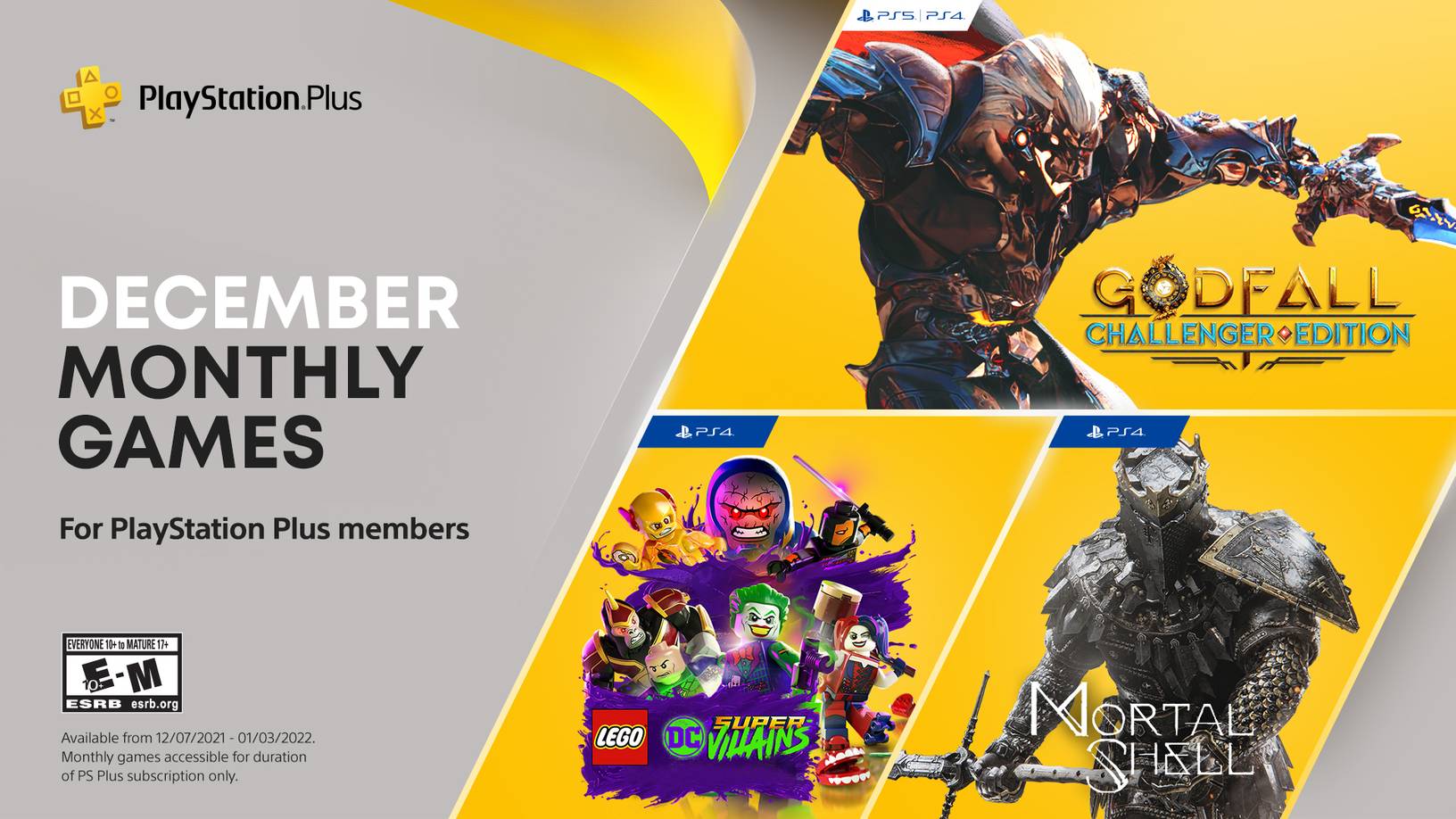 December 2021 Line-up
Godfall: Challenger Edition (PS5, PS4)
Lego DC Super-Villains (PS4)
Mortal Shell (PS4)
More on Godfall: Challenger Edition
Godfall: Challenger Edition allows new players to experience the game's trio of endgame modes, minus the story content of the base game and Fire & Darkness expansions, and grants existing players new exciting features and rewards to enjoy.
The Challenger Edition focuses on three unique modes: Lightbringer, Dreamstones, and the Ascended Tower of Trials. All three are endgame-level content, but you'll be immediately equipped with a spread of deadly weapons and skill points, letting you team up with up to two other players* in co-op. Perfect your build and smash your enemies.
Challenger Edition's endgame co-op is compatible with all upgraded editions of Godfall & supports cross-gen play. Godfall: Challenger Edition players can upgrade at any time to the Deluxe Edition gaining access to both Godfall and Fire & Darkness campaigns.
If you want to experience the story and campaign of Godfall, you'll have to upgrade to the Deluxe Edition, which will give you access to both the Godfall and Fire & Darkness campaigns, as well as a slew of weapons, items, and unlockable cosmetics.