EA has announced a delay to the release of Battlefield 2042, pushing back the release date by a month to November 2021. The reason for the delay is related to unforeseen challenges caused by the COVID-19 pandemic, as developers continue to work from home.
The game was expected to release on 22nd October 2021, but has now been pushed back to 19th November 2021. The one-month delay also likely means that the open beta for the game will be slightly pushed back, but there will be more updates on that later this month.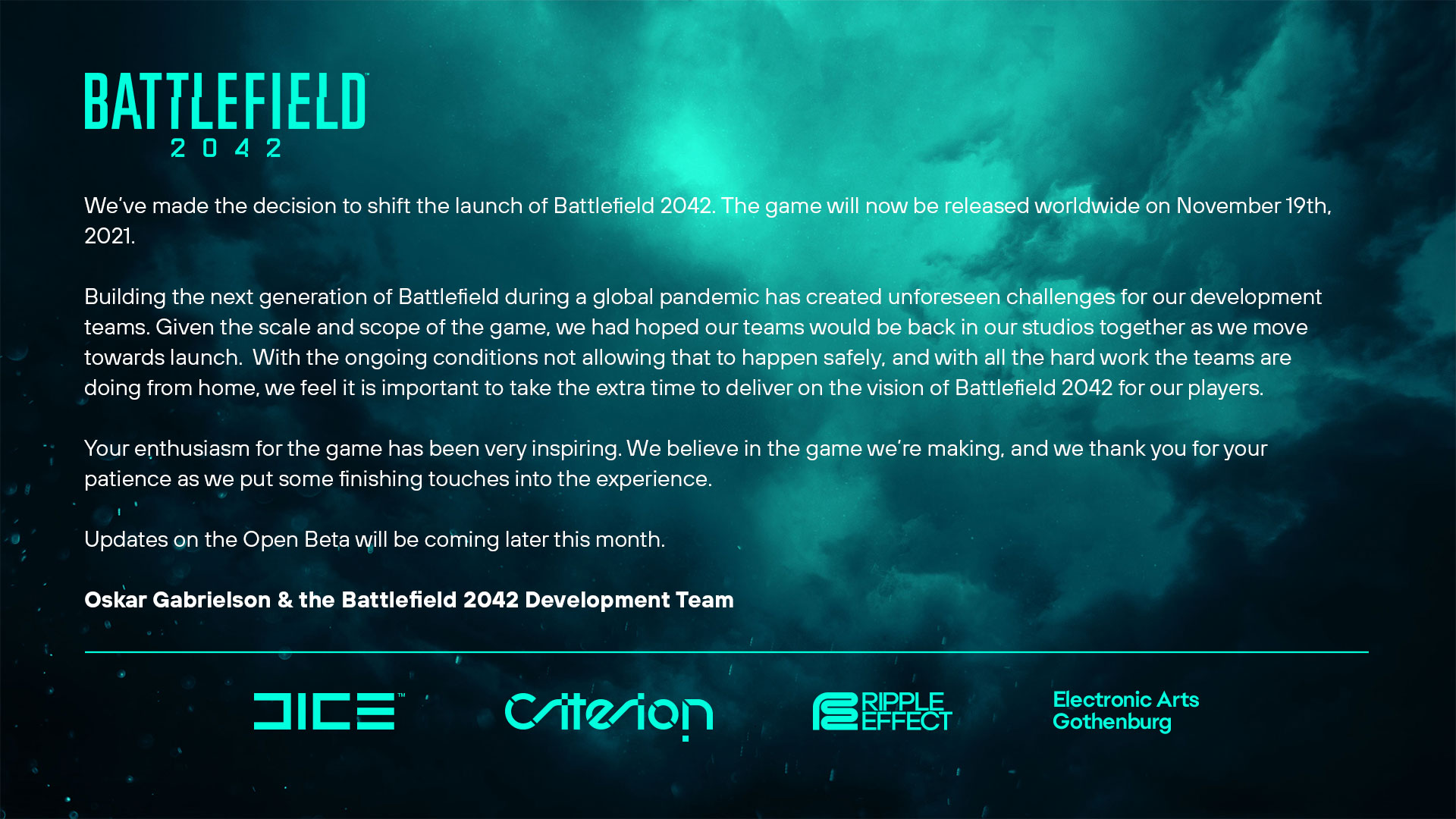 The above statement was posted on twitter.
The delay isn't really a surprise, as many other games have been delayed due to the COVID-19 pandemic. The video games industry has seen a number of high-profile games pushed back to 2022 as studios continue to work from home and social distance.
Battlefield 2042 will now release on 19th November 2021 on the PS5, Xbox Series X|S, PS4, Xbox One and PC.