Following some downtime to the LittleBigPlanet online community, it turns out that online services for the older LittleBigPlanet games have been shut down, without any prior warning. In a statement posted on twitter, the LittleBigPlanet twitter account stated that online services for all LittleBigPlanet games on the PS3 and PS Vita are no longer available.
The only LittleBigPlanet game that works online is LittleBigPlanet 3 on the PS4, which now requires the latest update (version v1.27) to work. The statement reads:
The good news is that we have just launched Game Update 1.27 and bought the LittleBigPlanet server (and all 10,000,000+ Community Levels!!) back online for PlayStation 4 users!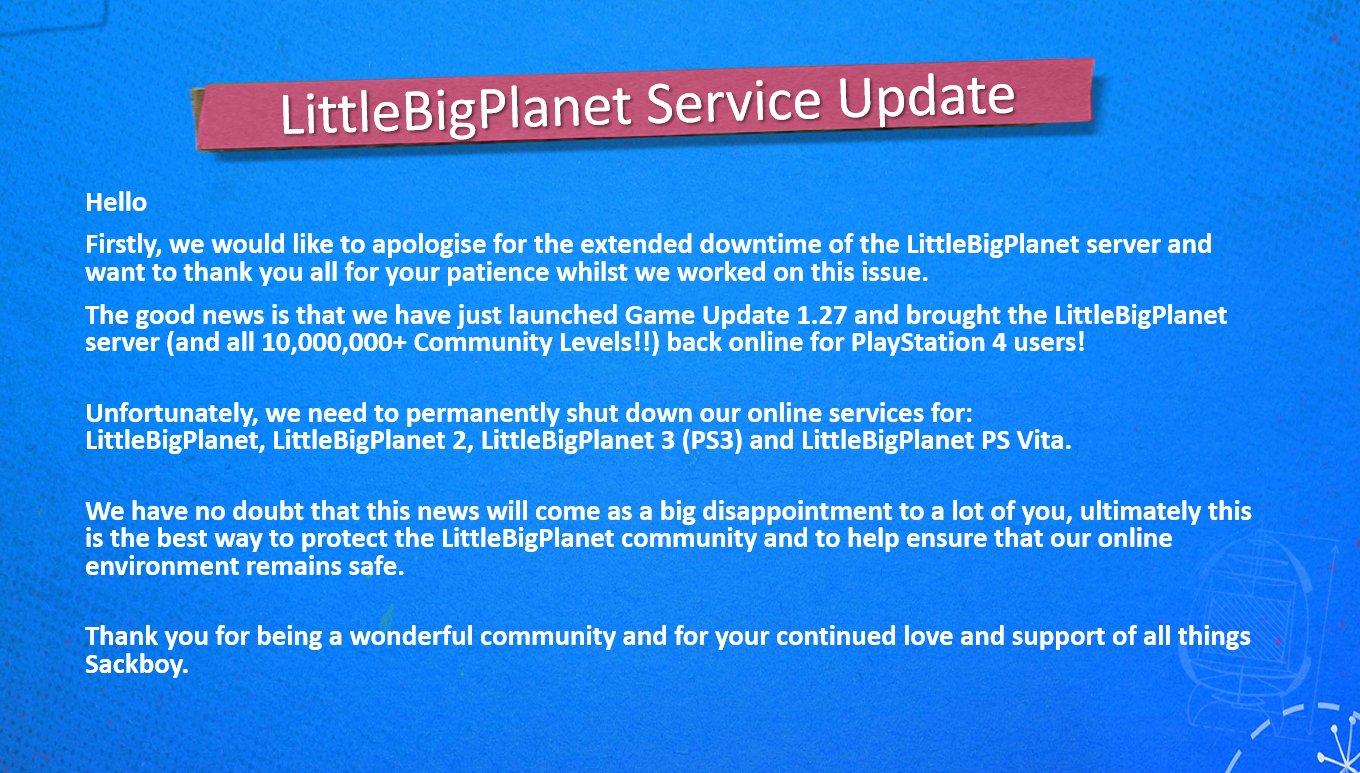 The following games will no longer work online:
LittleBigPlanet (PS3)
LittleBigPlanet 2 (PS3)
LittleBigPlanet 3 (PS3)
LittleBigPlanet PS Vita