Final Fantasy XIV Online is releasing on the PS5 today, as an open beta. The online multiplayer game has been enhanced to take advantage of the PS5's power and features, including 4K resolution and higher frame rates than the PS4 version, and improved loading times.
Although the game will be in a beta phase, players will be able to experience all the same content as the PS4 version of the game. If you've played the PS4 version in the past, you can connect to the same game servers and continue where you left off. Head over to the PlayStation Store to start downloading the game – it's just over 38GB in size.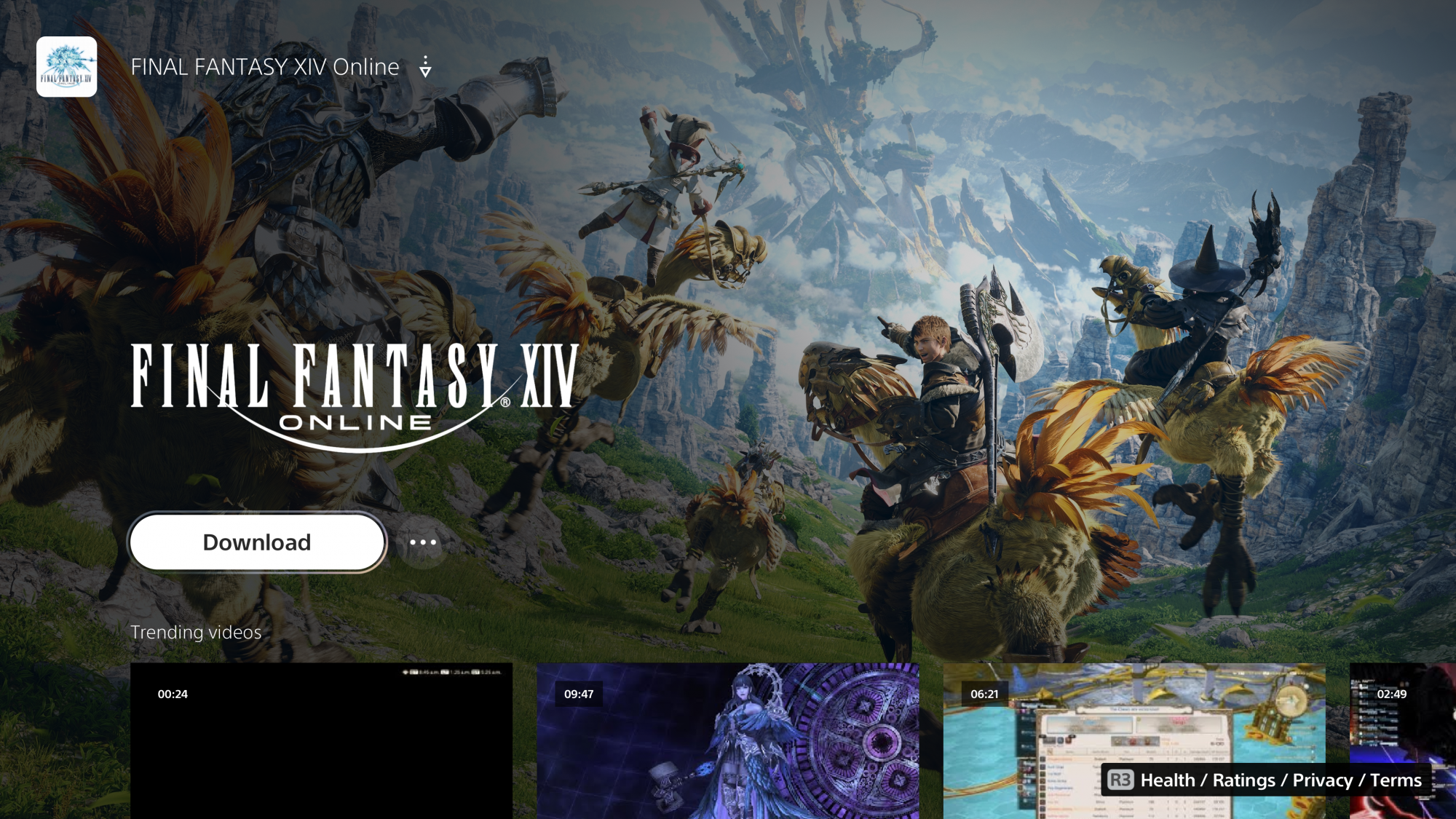 If you are starting FFXIV fresh, the Free Trial version will also be available during the open beta on PS5, allowing you to play A Realm Reborn and the first expansion pack, Heavensward, up to level 60. And if you choose to purchase the full version of the game after the open beta, your progress will carry over.
The PS5 version will support three different resolutions:
4K (2160p) with up to 40fps frame rate
WQHD (1440p) with up to 60fps frame rate
Full HD (1080p) with up to 60fps frame rate
DualSense controller support has also been added to the game, including haptic feedback when using mounts and limit breaks. Adaptive triggers are also supported but this is currently limited to quests where you enter an FPS-type mode to complete certain objectives.