To celebrate the launch of Watch Dogs: Legion Multiplayer Mode, Ubisoft is hosting a free weekend trial of the full game on the PS4, PS5 and other platforms. The free weekend starts today, 25th March, and runs to 29th March. If you purchase the game after the trial, the game is currently 50% off too.
The free trial weekend will let you try out the entire game for the next few days. Both Standard and Ultimate editions are half-price on the PlayStation Store. The free weekend starts at 4:00pm GMT / 5pm CET today, but you can preload the trial ahead of the start time. Head over to the PlayStation Store to download the free trial for this weekend or purchase the full game.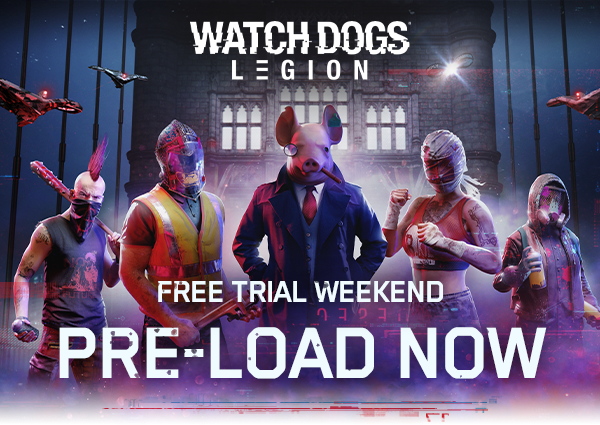 The free trial lets you experience a limited version of the online multiplayer mode, with up to 4 friends taking back London (PlayStation Plus required to play online). If you like the trial and decide to purchase the full game, all your progress will carry over so you don't need to start again.