Sony's State of Play broadcast last night ended with the announcement of Final Fantasy VII Remake Intergrade, which is the PS5 optimised version of Final Fantasy VII Remake. The announcement also included details of the game's first paid DLC, featuring Yuffie.
The PS5 version of the game will include better lighting, texture, and environment, as well as 4K resolution and a new difficulty level. The game will include two graphic options that will allow players to switch between "Graphics Mode" (prioritising 4K resolution), or "Performance Mode" that prioritizes 60fps frame rates.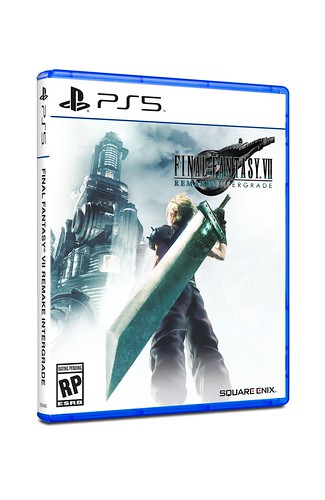 The game also includes a Photo Mode where the player can take photos of in-game scenes and save their favorite memories, as well as a new episode that features Yuffie as the main protagonist.
The PS5 version will be free to those that own the physical or digital PS4 version of Final Fantasy VII Remake, and save progress can be carried over from the PS4 version too. However, the Yuffie DLC will be a separate purchase for everyone.
The pre-order bonus for the digital version of the game features Yuffie's weapon "Cacstar," which can be used in her new episode. A Digital Deluxe Edition of the game will also be available, which will include a digital artbook and a digital mini soundtrack.
Final Fantasy VII Remake Intergrade will be available on 10th June 2021.