A new State of Play broadcast has been announced for this Thursday (tomorrow). This is the first State of Play broadcast of the year and will include updates and deep dives for 10 upcoming PS4 and PS5 games, including new game announcements.
The broadcast will take place on Thursday, February 25 at 2:00pm Pacific Time / 5:00pm Eastern Time / 10:00pm GMT, and you can watch it live on Twitch and YouTube.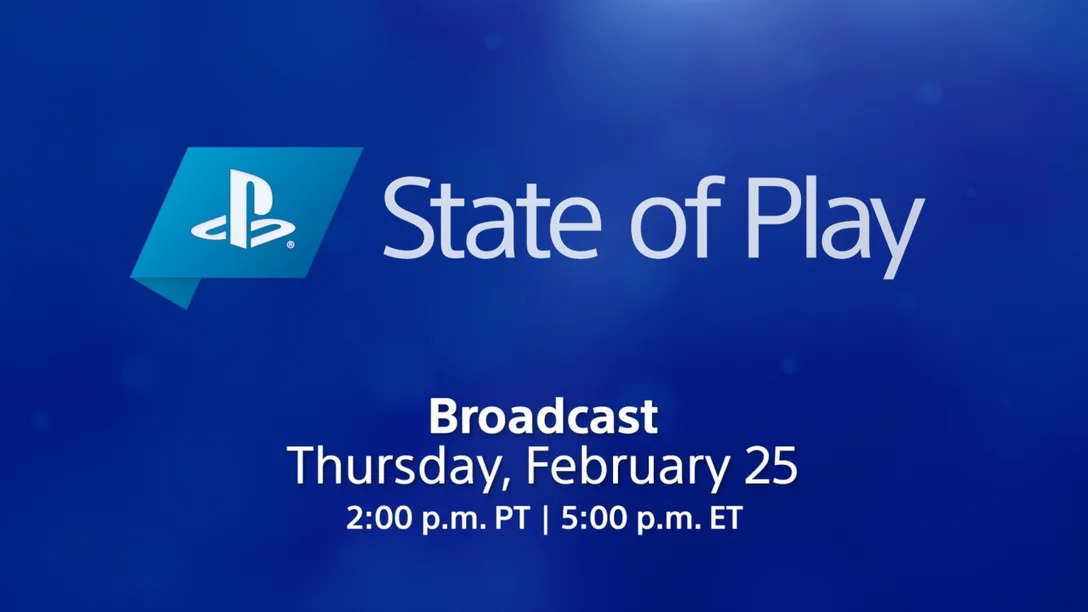 The broadcast, which is expected to be around 30 minutes long, will also include updates on some of the third-party and indie titles you last saw in June's PS5 showcase.
Even with the announcement of the next-gen PlayStation VR system this week, the State of Play broadcast will not feature any PlayStation hardware or business-focused updates, it will focus only on games.